IWSC trophies show a scintillating line up of the world's best wines
Wine News
Once again the IWSC's trophy results show the widest range of world-class wines from countries all over the northern hemisphere.
From England and France to Italy, Spain and Portugal, the trophy line up showcases the very best wines from some of the biggest and most exciting regions in the world.
Trophies awarded include the International Indigenous Grape Varieties Trophy, the Rioja Trophy, and the Vintage Champagne Trophy – and each will be awarded at the IWSC Awards Banquet on 14 November at the Guildhall in the City of London.


International Indigenous Grape Varieties Trophy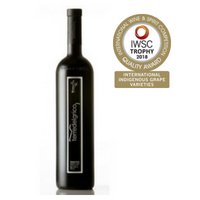 Terre del Grico Primitivo Salento Rosso I.G.P. 2013
This 100% Primitivo wine is grown in the southern Italian region of Salento, aged for 24 months in American oak barrels and 12 months in bottles.
IWSC tasting note:
Meaty, almost gamey, very mature and integrated slightly lifted bouquet, offering luscious secondary aromas of chocolate and herbs, with floral overtones. Beautifully balanced and silky texture, rich dry favours with a firm bite on the finish. Class and clout all in one, superlative wine.
NV Champagne Trophy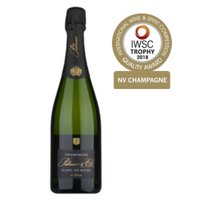 Champagne Palmer & Co Blanc de Noirs NV

Champagne Palmer & Co was awarded a raft of medals when the French results were announced last week, including a Gold for their now trophy-winning Blanc de Noirs NV.
IWSC tasting note:
Rich, opulent wine, lime fruit, croissant, fresh acidity and long, lingering, elegant acidity. True classic style.
English Sparkling Wine Trophy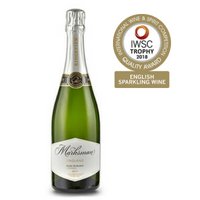 Marksman English Sparkling Brut Blanc de Blancs 2014

Made exclusively for British retailer Marks & Spencer by Ridgeview, one of England's finest wine estates, this sparkler is made with 100% Chardonnay and aged in French oak.
IWSC tasting note:
Super creamy mousse that seduces the palate. A lovely biscuit style, yeasty and toasty on both nose and palate, showing great maturity, with a strong underlying core of citrus and apple fruit. Good lively acidity adds to the long and satisfying finish.
Port Wine Trophy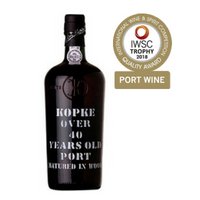 Kopke Porto 40 Years Old Tawny

Established in 1638, Kopke is the oldest Port wine house, existing even before the Douro appellation. Export manager of Sogevinus Fine Wines Joao Belo told the IWSC: "the aged Tawnys is a category that we're really focusing on in the UK, and it helps us so much to get these awards. It really helps us convey our message."
IWSC tasting note:
Burnished copper in colour, this wine is quite reticent on the nose but carries burnt orange peel flavours - on the palate the flavour and feel grow and grow and grow, revealing themselves over minutes rather than seconds. Perfectly balanced and poised this is a contemplative wine to be savoured and ruminated upon, not a wine to be hurried. Endlessly subtle and multilayered in flavour, a true and rare delight.
Cava Trophy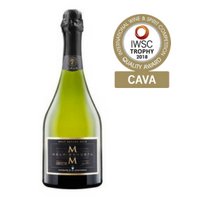 MM Gran Reserva Brut Nature Cava 2013

Made using the traditional method, this Cava was further aged for at least five years on the lees. Due to the long aging process involved in the Gran Reserva style, the wine is dry and full of flavour, having achieved a high complexity over time.
IWSC tasting note:
Fragrant citrus nose with autolytic character. The mousse is delicious, and brings flavours of Seville orange and intriguing herbal hints, along with wonderful salty, savoury, shellfish aromas.
Rioja Trophy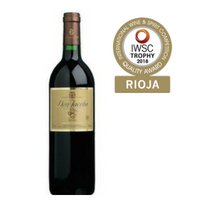 This Rioja is produced only in classic vintages – the 1998 vintage won Silver in the IWSC 2014 – and aged for 22 months in cask followed by seven years in bottle. It's produced by Bodegas Corral in the heart of Rioja, a winery that was founded over a century ago.
IWSC tasting note:
Mellow and deeply satisfying wine with a fantastic depth of flavour. Full on assault on palate with huge coconut and big ballsy tannins. Very well executed spicy, still fruity traditional style of lively fruit combined with aged characteristics of raisins, leather, roasted coffee and cocoa. Yet with all this power remains stylish on the vigorous finish.
Sherry Trophy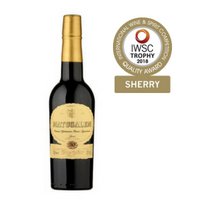 Matusalem VORS, a blend of Oloroso with Pedro Ximénez, is produced in small quantities by Gonzalez Byass, a firm that owns around 650 hectares of sherry vineyard and produces an extensive range of Spanish sherries. The acronym VORS – Vinum Optimum Rare Signatum – signifies that the sherry is over 30 years old.
IWSC tasting note:
Deep amber-brown hue ; packed with dates, spices, roasted coffee beans and dark chocolate on the nose ; sweet, creamy palate with plenty of freshness to balance the richness, dense, dark, raisined, complex and lingering. The star of the show!
Madeira Trophy
Justino's Madeira Colheita Malvasia 1997

Founded in 1870, Justino's is one of the oldest producers in Madeira, and sources fruit for its wines from all over the Portuguese island. The Malvasia grape (originally from Greece) makes dark, rich, full-bodied and fruity wines, and this 1997 vintage was awarded a Gold Outstanding before going on to win the Madeira Trophy 2018.
IWSC tasting note:
There won't be a lot of this wine on the palate so it is a rare privilege to have tasted it. Amber in colour the wine is woody to the nose as it should be, it is on the palate that this wine reveals itself, extraordinary levels of layered flavour, nuts and candied orange, sweet but with an utterly bracing acidity that keeps the wine from being at all cloying. A rare wine and a world class wine, a true delight and a wine to share amongst the best of friends.
Vintage Champagne Trophy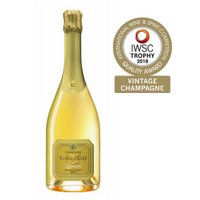 Lanson Noble Cuvée Blanc de Blancs 2002

The Noble Cuvée is produced by one of France's oldest Champagne houses, from a selection of chardonnay grapes from Grand Crus; the blend is made of wines from villages such as Avize, Cramant, Choilly, and Le Mesnil-sur-Oger.
IWSC tasting note:
Pale gold with small bubbles. Pronounced nose of buttered brioche, lemon peel and honey. Rich and dense in mouth wrapped with searing acidity. Flavours of grapefruit, golden apples combined with pie crust and marzipan. Long layered and persistent finish. Outstanding wine which can continue to age.


The IWSC 2018 is now OPEN - enter now to be in with a chance to win this year. For more information or expert help, email info@iwsc.net.