PRESIDENTS, OFFICERS & AMBASSADORS
The IWSC has a dedicated team of people all around the world.
This team includes IWSC Officers who monitor the competition, Brand Ambassadors who promote winners year-round, and the IWSC President, who is chosen each year for their stature and reputation in the industry, acting as an embodiment of the competition's key goal of recognising quality wines and spirits throughout the world.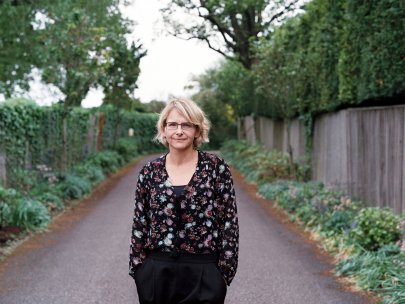 Current president: Tamara Roberts
Tamara is the CEO of English sparkling wine producer Ridgeview, which won our Winemaker of the Year 2018 trophy.
Former Presidents
| Year | Name | Company | Country |
| --- | --- | --- | --- |
| 2019 | Sir George Fistonich | Villa Maria | New Zealand |
| 2018 | Facundo Bacardí | Bacardí | USA |
| 2017 | Chris Blandy | Blandy's | Portugal |
| 2016 | Matteo Lunelli | Ferrari and the Lunelli Group | Italy |
| 2015 | Neil McGuigan | Australian Vintage | Australia |
| 2014 | Dr Laura Catena | Bodegas Catena Zapata | Argentina |
| 2013 | G. Garvin Brown IV | Brown-Forman Corporation | USA |
| 2012 | Mauricio Gonzalez Gordon | Gonzalez Byass S.A. | Spain |
| 2011 | Prince Robert of Luxembourg | Domaine Clarence Dillon | France |
| 2010 | Prinz Michael Zu Salm-Salm | Prinz Salm Dalberg'sches Weingut | Germany |
| 2009 | Sir Ian Good | The Edrington Group | United Kingdom |
| 2008 | Rafael Guilisasti | Viñedos Emiliana SA | Chile |
| 2007 | Gina Gallo | E&J Gallo Family Estate | USA |
| 2006 | Anthony Von Mandl | Mission Hill Family Estate Winery | Canada |
| 2005 | Wolf Blass | Wolf Blass Wines | Australia |
| 2004 | Paul Symington | Symington Family Estates | Portugal |
| 2003 | Claes Dahlbäck | Vin & Spirit | Sweden |
| 2002 | Dominique Hériard Dubreuil | Rémy-Cointreau | France |
| 2001 | Warren Winiarski | Stags Leap Wine Cellars | USA |
| 2000 | Baroness Philippine de Rothschild | Baron Philippe de Rothschild | France |
| 1999 | Miguel Torres | Miguel Torres | Spain |
| 1998 | Sir Anthony Greener | Diageo | United Kingdom |
| 1997 | Jean Hugel | Hugel et Fils | France |
| 1996 | Dr Anton Rupert  | Rembrandt Group | South Africa |
| 1995 | Marchese Leonardo de' Frescobaldi | Marchesi dé Frescobaldi | Italy |
| 1994 | Michael Jackaman | Allied Domecq | United Kingdom |
| 1993 | May de Lencquesaing | Château Pichon Longueville Comtesse de Lalande | France |
| 1992 | Chris Hancock Hon MW | Rosemount Estates | Australia |
| 1991 | Peter MF Sichel | H. Sichel Söhne | USA |
| 1990 | Robert Drouhin | Maison Joseph Drouhin | France |
| 1989 | José Ignacio Domecq  | Domecq | Spain |
| 1988 | Marchese Piero Antinori | Marchese Antinori | Italy |
| 1987 | Kenneth Graham FIAE | Whyte & Mackay | United Kingdom |
| 1986 | Dr Max Lake  | Oenologist & lecturer | Australia |
| 1985 | Marquis de Goulaine | Château de Goulaine | France |
| 1984 | Mme Odette Pol Roger  | Champagne Pol Roger | France |
| 1983 | Robert Mondavi Hon MW | Mondavi Winery | USA |
| 1982 | Dr Hans Ambrosi | Oenologist & lecturer | Germany |
| 1981 | Harry Waugh MBE Hon MW  | Wine consultant | United Kingdom |
| 1980 | Peter Noble CBE | Wine consultant | United Kingdom |
| 1979 | Cyril Ray | Author & Journalist | United Kingdom |
| 1978 | Sir Reginald Bennett VDR | Politician | United Kingdom |
| 1977 | Lord Montagu of Beaulieu | Founder Wine Guild of the United Kingdom | United Kingdom |
| 1976 | Sir Humphrey Edwardes Jones | Senior Commander Royal Air Force | United Kingdom |