Madeline Puckette presents Pinot Noir masterclass at Vinitaly
IWSC news
Madeline Puckette amply lived up to her billing as the IWSC's Wine Communicator of the Year at a packed masterclass on the first day of Vinitaly, the annual Italian wine fair.
The upstairs conference room at the vast Verona venue filled quickly with more than 50 wine professionals – so many that Puckette had to apologise for the small tasting samples. Two of the wines she was showing she had brought in her suitcase, so the bottles had to be eked out carefully by the sommeliers.
Puckette, the Seattle-based founder of the hugely successful winefolly.com, author, designer, sommelier and entrepreneur, specialises in demystifying wine. She deploys her comprehensive knowledge of wine clearly, concisely and – most importantly – entertainingly.
She is perfectly at home in front of an audience. Unfazed by technical glitches that took some time to fix, she used the time to ask every person in the room where they were from. The audience, it turned out, was bracingly international. "Thailand? Awesome." "Mozambique? Hey guys, we've got two people from Mozambique here." "Portland Oregon? That's where my mom's from." "Brazil? That's a beautiful country."


The masterclass – "Pinot Noir, One Grape in Five Acts" – aimed to show the versatility and diversity of the noble grape.
Puckette's particular skill is in making a potentially dry subject interesting. "You're in for a big treat," she began, before unveiling some of her trademark infographics: the 1000 clones of Pinot; the grape's worldwide distribution; its genetic relationship to the rest of the Pinot family.
Her chosen wines demonstrated her contention that winemaking and terroir are very different things: a sparkling Blanc de Noirs from Ridgeview in the south of England, McGuigan's Pinot rosé from South Australia, Anne Amie Vineyard's white Pinot from Willamette Valley, Oregon, Pfaffenheim's Griffe du Diable from Alsace, Raen from the Sonoma Coast, made by Carlo Mondavi (the grandson of Robert), and Takapoto's Single Vineyard Gibbston Valley Pinot Noir from Central Otago.
"We have one grape that can be made into very different things," Puckette said, as she coaxed her audience, via an Italian translator, to identify aromas and flavours. "Mint. Definitely, but it's more of a chocolate mint. Tea? Yes, great suggestion."
Her delivery may be unaffected (she makes a lecture seem like a friendly chat) but Puckette doesn't shirk important issues. "I'm very excited by winemakers experimenting with biodynamics and permaculture," she said of Mondavi's excellent Raen. "We have a huge problem in the US with many winemakers using chemicals like Roundup in the vineyards. It's going to be a long journey to change minds."
The stated aim of the IWSC's Wine Communicator of the Year is to recognise someone "whose communication skills have made an exceptional contribution towards promoting the world of wine." At the end of the masterclass, there were at least a dozen people – journalists, wine merchants, importers – waiting to question her. They might have been queueing to speak to a star rapper.
"It's a JOY to see [Madeline Puckette] win this year," former IWSC communicator of the year Joe Fattorini tweeted. The IWSC's most prestigious award is richly deserved.



The wines


La Griffe du Diable 2014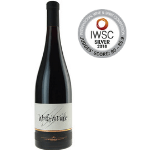 La Cave des Vignerons de Pfaffenheim
Pinot Noir Red - Pinot d'Alsace AOP, France
IWSC Silver 2018



Takapoto Single Vineyard Gibbston Valley Pinot Noir 2014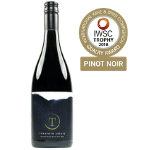 Takapoto Estate
Pinot Noir Red - Central Otago, NZ
IWSC Pinot Noir Trophy 2018



Anne Amie Vineyards Estate Prisme Pinot Noir Blanc 2015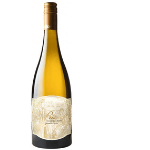 Anne Amie Vineyards Estate
Pinot Noir White - Alsace, France



McGuigan Rose 2018

McGuigan Wines
Pinot Noir Rose - South Australia
IWSC Bronze 2018



Ridgeview Blanc de Noirs 2014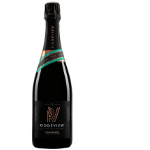 Ridgeview Wine Estate
Pinot Noir Sparkling - England