IWSC 2018 winning whiskies: the classics and the unusual
Spirit News
From a 45-year-old whisky that retails at £10,000 to a single malt produced in the Swiss Alps, the IWSC receives some of the finest and most unusual whiskies in the world.
Following the release of the competition's spirits results this morning, over 70 IWSC medal winning whiskies will be on display at the IWSC Spirits Tasting in London today, including American, Irish and Scotch whiskies, as well as products from as far as Denmark, Australia, and Taiwan.


The classics

45 YO Dalmore Single Highland Malt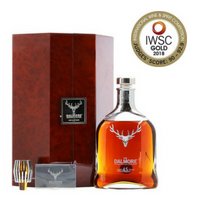 The aroma is of an old steam train pulling away from a vintage wooden platform, with the waft of new wool in the air and oak from old vintage travel trunks. The palate gives the warmth of an open fire in a Mayfair hotel room, as the sunshine warms the wood paneling and a cigar is lit in the corner. The finish is the decent down an oak staircase in a country manor to the warm summer afternoon, with jam sandwiches and black tea being served.


40 YO Dalmore Single Highland Malt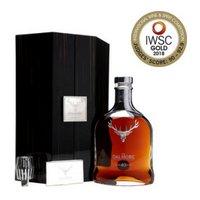 A warm and inviting nose of fireside embers, dark chocolate and rich leather. Cigar boxes and shoe polish, too. In the mouth there is an oily note of bitter orange, dark cocoa nips, a hit of robust cigar and some truffle notes. The finish is long, sweet and leathery.


Glenfiddich 40 YO Single Malt Scotch Whisky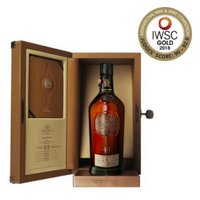 A truly vintage aroma of old writing desks, cigars, parchment paper and fountain pen inkwells. The palate gives rich and ripe red apples, cherries, hard-set honey and oak spices. The spicy finish means the flavours linger for a long while after.


The Balvenie Forty Single Malt Scotch Whisky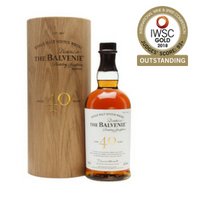 The aromas liquorice, rose petals, pineapples and hints of rum like sweetness. Tropical on the palate with strong flavours of vanilla oak with rich mouthfeel. Extremely complex finish with equal amounts of sweetness and savoury notes of liquorice, vanilla and umami.


Midleton Very Rare Vintage Release 2017 Irish Whiskey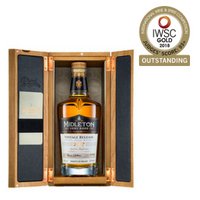 Plenty of the usual Irish super premium aromas from hay to milk chocolate and bananas to fresh floral notes and citrus. However, this whiskey is all about the beautifully layered texture and the classy palate with superb balance and fantastically composed flavours next to each other without one dominating the other. A true class act.


Kavalan Oloroso Sherry Oak Single Malt Whisky – Tasting note from Kavalan Whisky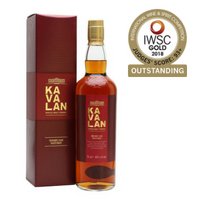 A naturally smooth and rich whisky with a complex character. It is clean and complex with multi-layers of dried fruit, nuttiness and spices with some marzipan and vanilla touches.

Penderyn Peated Single Malt – Tasting note from Penderyn Distillery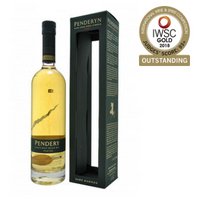 A delicate spirit with a medium peaty character and a light golden tone.
The unusual


Jameson Caskmates IPA Edition Irish Whiskey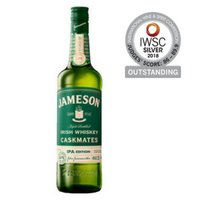 Freshly cut pine and oak mix with cinnamon sticks and fresh mushrooms on the nose, leading to more oak on the palate with strong black tea, and wholemeal sourdough toast. The finish has spices and soft fruit stones.


Jameson Caskmates Stout Edition Irish Whiskey
Rich and dark, with notes of creamy stout and clotted cream. A thick mouthfeel accompanied by a delightful interaction between the lively, playful spirit and the deep and complex intensity of the wood. There's a lingering bitterness reminiscent of black stout on the finish.


Kura The Whisky Rum Cask Finish – Tasting note from Helios Distillery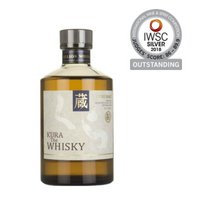 Its remarkable sweet aroma is accompanied by its distinctive mellow taste.


Kanya by Paul John, Indian Single Malt – Tasting note from Paul John Whisky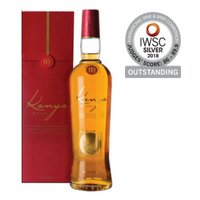 Superb mouthfeel of rich creaminess. The oak delivers a soft, sweet, delectable butterscotch. Warm spices suffuse the toasted oak, and the slightest of saltiness ensures the friendliest of finishes. A very complex whisky.


Swiss Mountain Single Malt Whisky "Ice Label" Edition 2018
Beautiful complex aromas of flinty wood and nuts like , walnut, warm pecan and roasted almonds. Lovely finish with hint of floral notes.

Featured image: The Balvenie.