Wine Product Award winners announced
Wine News
The remaining Product Award winners have been announced today, crowning the best examples of different varietals and styles of wine in the world.

For 2018, two new Product Trophies have been introduced to the competition: The Blended White Wine Trophy and The Grüner Veltliner Trophy, won by Château Brown Blanc 2016 and Weingut Rabl Grüner Veltliner Ried Dechant Alte Reben 2016 respectively.
The introduction of these trophies recognises the increasing quality of blended white wine and Grüner Veltliner around the world, with more and more products receiving the top Gold and Gold Outstanding medals at the IWSC this year.
The Product Awards will be presented at the IWSC Banquet in London on 14 November.
The Blended Red Wine Trophy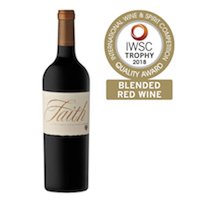 Beyerskloof Faith 2014
Sweet, plush black fruit with cured meat and herb flavours. Great depth and intensity with layers of fruit and spice unfolding constantly. Unflagging savoury finish.
The Blended White Wine Trophy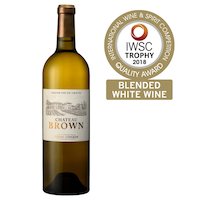 Château Brown Blanc 2016
An absolute classic, what more could this offer? Beautiful creamy, smoky notes, great length and balance. Good use of oak, fresh and in perfect harmony.
The Bottle Fermented Sparkling Wine Trophy, sponsored by Denbies Wine Estate
Villiera Monro Brut 2012
Bright gold colour with brioche, buttered toast and apple pie nose. The fine bubbles are creamy on the rounded and full palate. Intense with a silky-smooth long finish. A joy!
The Carmenère Trophy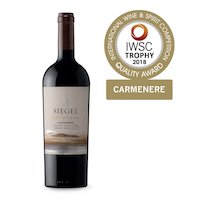 Siegel Single Vineyard Carmenere 2015
An intense violet color. Smells of black fruits that are complemented with notes of figs and spices. Soft, round tannins. Excelent concentration, juicy flavour and very voluminous. Tasting note from Siegel Wines.
The Chardonnay Trophy, sponsored by Mission Hill Winery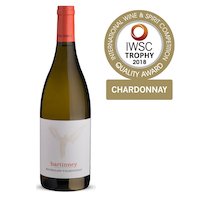 Bartinney Hourglass Chardonnay 2017
White peach is the initial impression, with a biscuity seam from the oak. As it develops in the mouth, there's a more savoury character. A lovely food-friendly wine.
The Conegliano Valdobbiadene Prosecco Superiore DOCG Trophy, sponsored by Conegliano Valdobbiadene Prosecco Superiore DOCG
Bertole Valdobbiadene Prosecco Superiore Extra Dry DOCG NV
Pale straw, freshly fruity, sweet, crisp and fragrant nose which speaks of grapefruit and scented herbs. It virtually dances on the palate with creamy, rich, round texture and yields ripe peaches and pears, gently mellow yet full flavours with a suggestion of mandarins. It is the hallmark of this style, but there is an extra dimension of harmonious balance, staying power and understated elegance. Just perfect, anytime, any place.
The Dessert Wine Trophy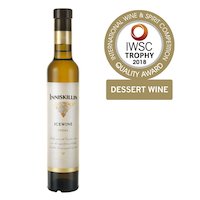 Inniskillin Vidal Icewine 2016
Deep lemon colour. Pungent aromas of mango, pineapple and honeycomb. Sweet with a rich texture backed by crisp acidity. Flavours of lemon peel, peaches and cream. Long lingering finish.
The Fortified Wine Trophy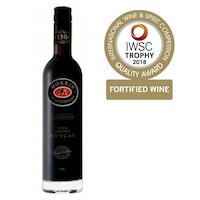 Morris Old Premium Rare Muscat Liqueur NV
Very dark colour. Extraordinary powerful and complete nose. The palate has many layers of flavours. Nutty, with fruit sweet cake characters. A liveliness on the tongue leads to dried fruits, raisons, sweet spices and an incredibly long and velvety finish.
The Grüner Veltliner Trophy
Weingut Rabl Grüner Veltliner Ried Dechant Alte Reben 2016
Mid yellow-gold colour, luminous; powerful aromatics with honey and orange zest accenting yellow and green fruits; rich, full palate supported by great freshness, concentrated and long. Gorgeous!
The Jancis Robinson Trophy for Riesling, supported by JancisRobinson.com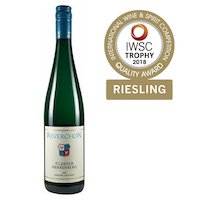 Herrenberg Riesling Spätlese Fruchtig 2015
Mid yellow-gold colour, luminous; powerful aromatics with honey and orange zest accenting yellow and green fruits; rich, full palate supported by great freshness, concentrated and long. Gorgeous!
The Malbec Trophy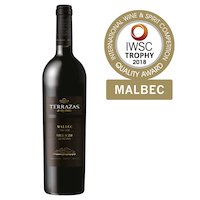 Parcel N°2W Los Castaños Malbec 2013
Deep opaque colour, scents of rich dark melted chocolate with savoury liquorice wrapped around plush damson fruits. Extremely rich and concentrated palate, and like a great orchestra, everything is perfectly in tune. Powerful presence and structure on the palate, plentiful refined tannins and seamless use of high quality oak. Truly great wine, long, powerful and complex with great development potential.
The Merlot Trophy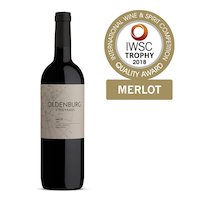 Oldenburg Merlot 2015
Ruby colour with a melange of black berry, warm spice, liquorice, coffee. Fleshy and supple with a big heart, very seductive with a herbal lift on the finish. Excellent balance and harmony, serious and regal.
The Organic Wine Trophy
Waverley Hills SMV Shiraz Mourvèdre Viognier 2013
Ruby with evolved garnet rim. Enticing aromas of cherries in alcohol, gluwein and sweet damson. Lovely sweet maraschino on the palate. Concentrated and ripe lush palate with liquorice notes. Tannins are lovely and ripe and the high alcohol is well balanced, finishes with a line of fresh acidity.
The Pinot Noir Trophy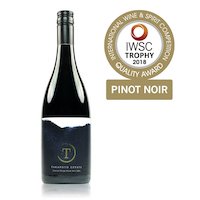 Takapoto Single Vineyard Gibbston Valley Pinot Noir 2014
Pronounced and true lemon and lime fruits nose with hints of toast. The palate has a honeyed apple and sweet pastry character. Just off dry with delicious balance of primary fruit.
The Sauvignon Blanc Trophy
Spier 21 Gables Sauvignon Blanc 2017
Medium, warm straw in colour with light green flecks on rim. The nose bursts with fat, rich tropical fruits that smell candied and dried. Warm apple, white pear and canteloupe are beautifully balanced by a classic fresh herbaceousness of fresh grass and buchu. The mouthfeel is crisp, clean and playful while giving some serious mid-palate fruit weight at the same time. Finishes long and mineral. Drink now or cellar up to three years.
The Semillon Trophy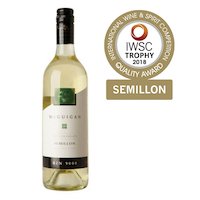 McGuigan Bin 9000 Sémillon 2007
Pale lemon-green colour; green apple, lime juice, toasty; zingy palate echoing the nose, creamy-leesy notes, light-body with excellent concentration and lingering lemon-lime finish. Serious wine, layered and complex, will age further. Classic!
The Shiraz/Syrah Trophy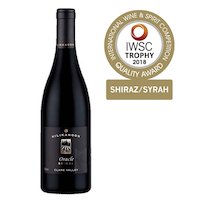 Kilikanoon Oracle Shiraz 2014
Almost opaque and with an intense perfumed nose. Freshly picked black fruits with well integrated spicy oak and mocha notes are well supported by a great tannic structure and freshness. The finish is complex and long.
The Warren Winiarski Trophy for Cabernet Sauvignon, sponsored by Arcadia Vineyards
Cono Sur 20 Barrels Cabernet Sauvignon 2015
Very dark red core with ruby rim. Luscious bouquet with hints of vanilla and chocolate, graphite and sweet spices. The dry, rich opulent flavours with fleshy, coating texture are laden with ripe fruit, yet firm and well held by the underlying, unobtrusive, tannic frame which becomes more evident on finish, along with tobacco notes. So polished and fine now, but with obvious potential to age.


Search the full winners' listing online now.