Touriga Nacional, a great alternative to Cabernet Sauvignon
Wine news
The king of Douro, Touriga Nacional, is probably the key ingredient in top Vintage Port, and more recently it's being used to produce some top-notch table wines. The wines are generally deep coloured and full-bodied reds, with a flavour profile of black cherry, black pepper, violet and tobacco, with firm tannins and great ageing potential. All in all, it has a similar fruit profile to the king of red wine: Cabernet Sauvignon.
Arguably the finest red grape variety of Portugal, Touriga Nacional definitely deserves its place alongside the noble grape varieties such as Pinot Noir, Merlot and Cabernet Sauvignon. From its home in the north, Douro & Dão, it has spread right across the country with some great examples made down south in the Algarve and the Alentejo.
Our experts tasted an assortment of Portuguese reds last month, and we hand-picked a selection that they really enjoyed. The wines were tasted blind by panels of four experts, led by our Panel Chairs who included: Nick Oakley, Managing Director for Portuguese importer & distributor Oakley Wine Agency; Danny Cameron, Wine Consultant specialising in Portuguese wines and Jo Locke MW, Portugal buyer for the Wine Society. The panels were overseen by members of our Wine Judging Committee Mick O'Connell MW and John Hoskins MW.
Each wine was tasted individually then discussed by the panellists, with wines scoring 90 and above re-tasted by the Wine Judging Committee for final endorsement and to ensure consistency across the panels.


Quinta do Couquinho, Touriga Nacional Reserva, Douro 2016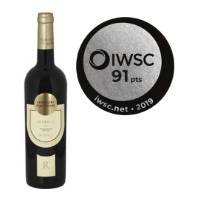 Dry, with deep, dense colour. The complex nose combines spice, dried grapes, perfume and cassis. Pleasing palate, with well-integrated bright acidity, cedary oak and chewy tannins. Notes of bitter cherry linger nicely on the finish. 91 points, 14.5%
Amora Brava, Psique, Dão 2015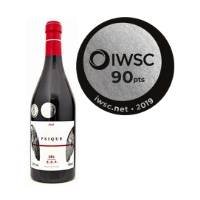 There is juicy fruit, vanilla and good oak with fine-grained, supple tannins here. This provides good drinkability now, and it will improve further with time. 90 points, 13.5%

Christie's Port Wine Producer & Shipper, Quinta Dona Mafalda, Touriga Nacional, Douro 2016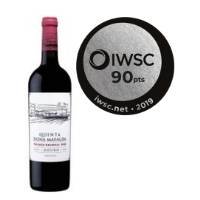 Lovely nose of blueberries and cherries, with a perfumed floral lift. The palate is fresh and concentrated, with an abundance of ripe fine-grained tannins. Lovely fruit intensity and balance, with a hint of minerals. Appealing and gluggable. 90 points, 13.5%

Aveleda, Follies Touriga Nacional, Bairrada 2015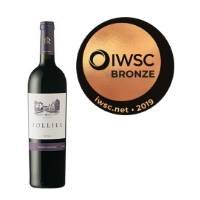 Juicy and fresh, with broad, firm tannins and fresh acidity. Concentrated aromas and flavours of cherry, plum and savoury meat. 88 points, 13%

Sociedade Agricola Boas Quintas, Wisdom Tree Touriga Nacional, Dão 2016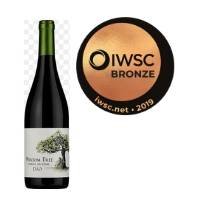 Fairly expressive, with remarkable depth on the nose and palate, plus well-integrated tannins and fresh acidity. 88 points, 13%
Buy from Majestic Wine, £11.99

Sociedade de Vinhos Falua, Falua Unoaked Red Reserve, Tejo Vinho Regional 2015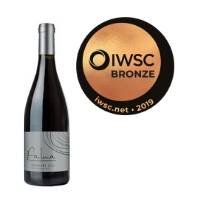 Lovely fragrant nose, with lavender and rosemary scents, cassis and plum aromas, and a lick of spice. Generous lashings of ripe fruit flavours; the tannins are slightly chalky, and a mineral flow keeps the palate moving along. The acidity lends freshness and verve. Intense finish, with good depth. 88 points, 14.5%

Sogevinus Fine Wines, Casa Burmester, Touriga Nacional, Douro 2016
A good, measured delivery of well-balanced fruit in a full-bodied but accessible style. 88 points, 13%

Vinha do Fava, Touriga Nacional, Peninsula de Setubal VR 2017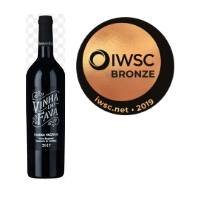 The nose starts with elegant oak aromas and jammy dark fruit, with a floral note. It has intense cassis and hints of coffee on the palate. A great big structure, with dark chocolate on a tannin-driven finish. 88 points, 14.5%
Buy from Laithwaites, £10.49