The world of co-operatives
Wine news
Imagine that you come from a wine-producing family and have inherited some vines. Though they may be village-level and located in a classic region renowned for producing affordable wines (say, Mâcon, Trentino, or Baden), you have less than one hectare. You may be keen to carry on the family legacy but already have a full-time job, and lack the time or inclination to produce, bottle and market your own wine in such small quantities. One attractive and immensely practical solution, and a route taken over the years by many vineyard owners, is to join the local winemaking co-operative. Today, co-operatives are responsible for a significant proportion of the total wine production in most of the classic European wine regions. Though it's hard to put an exact figure on the importance of co-operatives, according to the Oxford Companion, since 1975 more than half of the wine produced in France has come from co-operatives. The figure is even higher for Italy.
While some co-operatives date back to the 19th century, the majority were established in the 1930s with France's first cooperative being the Vignerons Libres in Maraussa, Hérault, founded in 1901. The rationale for the co-operative then, as now, was in no small part around economies of scale. Joining forces allows for collective investment, which in many areas may be aided by government subsidy, resulting in better equipment and facilities, as well as the expertise of a professional wine-making team supported by specialist viticulturists. The co-operative is also often a good forum to share the opinions and expertise of members to keep quality high. By joining forces in this way, the wines, and by extension the region, can receive more attention too.
When we think of co-operatives, though, we shouldn't always assume big and unbranded. While it is true that many supermarkets' own labels are supplied by co-operatives, some hugely popular brands are in fact co-operatives in disguise: Nicolas Feuillatte and Foncalieu to name but a few. Whilst Luli, the Cantina Viticoltori del Monferrato in Piedmont has but three members over 18 hectares of vines. Preconceptions of quality should equally to be avoided, as wines produced by co-operatives can offer superb value for money at different price points, ranging from Cave de Chenas' Beaujolais, to Chablis Grand Cru Les Clos from La Chablisienne.
We have hand-picked some of those co-operative wines most enjoyed by our experts. The wines were tasted blind by panels of four experts. The panels were overseen by members of our Wine Judging Committee Mick O'Connell MW,Dawn Davies MW, John Hoskins MW, Xavier Rousset MS, Philip Goodband MW and Michelle Cherutti-Kowal MW.
Each wine was tasted individually then discussed by the panellists, with wines scoring 90 and above re-tasted by the Wine Judging Committee for final endorsement and to ensure consistency across the panels.

Sparkling:

Nicolas Feuillatte Selection Brut, Champagne NV France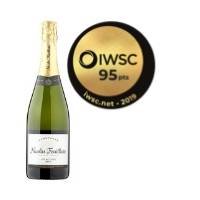 Well structured and very complex and balanced throughout, with autolysis, fresh fruit and signs of development. It is still very fresh and expressive, but showing a bit of bottle ageing and perhaps a big potential to age well in the future. It is creamy, with a very fine mousse and layers of flavours. The finish is long, with toasty notes and great minerality. 95 points, 12%
Not available in the UK, £21


Champagne de Saint-Gall, Blanc de Blancs Grand Cru Extra-Brut NV France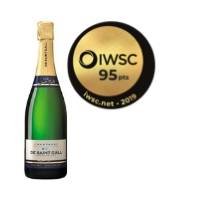 Straw yellow in colour with a persistent lively silver bead. The aromas are waxy lemons, crushed almonds, quince and pear fruits with baker shop autolytic characters. The palate is subtle but with complexity and power, the mousse lively but not aggressive, some savoury nuances beginning to creep in suggestive of aged reserve wines. A rich complex mineral finish. Beautifully textural long refined finish. 95 points, 12.5%
Not available in the UK, £47


Castelnau, Blanc de Blancs Millésimé 2005 France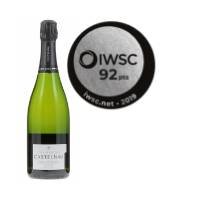 Frothy mousse. Floral perfumes, citrus blossom, praline, caramelised apples, dried apricot. The flavours meld together well lifted by fresh citrus acidity and a lively sherbetty mousse, toasty autolytic charm showing through on the long rich finish. 92 points, 12.5%
Not available in the UK, £40


Coopérative vinicole de la Région de Baroville, Eugène III, Champagne 2010 France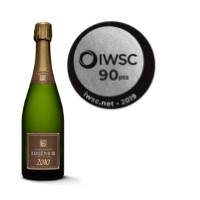 Lemon yellow with silvery flashes, good lively mousse. A shot of underripe pineapple, with dried meadow flowers, lemon zest and a prickle of ginger. Softly textured, creamy and round in the mouth, fresh acidity and a medium to long finish. A very likeable wine. 90 points, 12%
Not available in the UK


Cantina Sociale Montellianae Dei Colli Asolani, Montelliana Asolo Prosecco Extra Brut 2018 Italy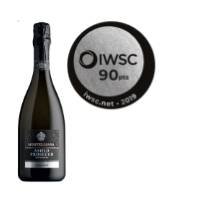 Complex and intense peach, mango and honeysuckle fruits on this lovely lean palate that also shows pleasing yeasty notes. There is a long finish with lovely freshness. 90 points, 11%

White:


La Chablisienne, Chablis Grand Cru Les Clos 2016 France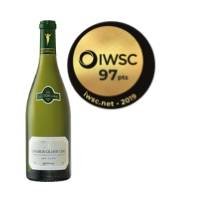 An excellent example. Beautifully poised and very complex. It has concentrated aromas and flavours of ripe apples, candied and fresh citrus. 97 points, 13%
Not available in the UK, £40


Union of Santorini Cooperatives, Santo Santorini Assyrtiko Grand Reserve 2016 Greece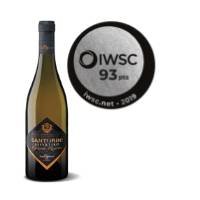 Textbook Assyrtiko. Zesty lemon aromas, limoncello, ginger spice, and a smoky element from the oak that gives a creamy barrel note to the palate. This is a lovely wine, showing elegance and pace. 93 points, 93 points, 15%
Not available in the UK, £26


Viticoltori Della Romangia, Sabbia, Vermentino di Sardegna 2018 Italy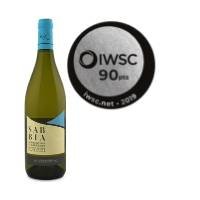 Spicy, peppery with green apple and pear. Beautiful texture and real depth to the palate with a beguiling minerality that lingers for many seconds. 90 points, 13%

Red:


Terre del Barolo, Ravera, Barolo Riserva, Piedmont 2013 Italy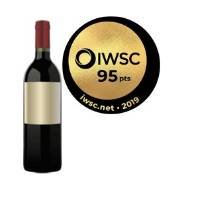 Complex and concentrated nose of red cherry and tar. Great depth of sweet fruit with vanilla, coffee and floral notes. This is multi layered with great texture, richness and concentration. Powerful, complex and classy. 95 points, 14%

Cantina Valpolicella Negrar, Amarone della Valpolicella, Veneto 2013 Italy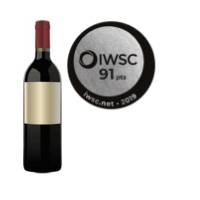 Bright, punchy and chunky fruit abound here. Great concentration of plum, black fruits and spice. The balance is great with ripe chalky tannins, freshness and a wonderful length. 91 points, 16.5%
Alliance des Vignerons du Beaujolais, Cave de Chenas, Moulin à Vent 2018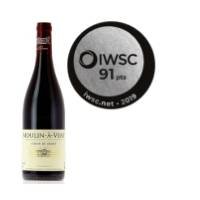 Fresh wild strawberries and a bit of cinnamon on the nose, with some damson fruit. Well structured, with smooth but prominent tannins creating a long finish and a fresh aftertaste. Perhaps good ageing potential, too. 91 points, 12.5%
Cooperativa Agrícola de St. Isidro de Pégoes, Adega de Pegões Alicante Bouschet 2015 Portugal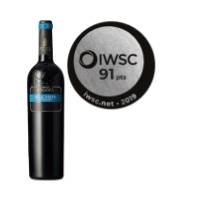 It starts with dense, ripe black-cherry fruits and chocolate notes on the nose. Rich and velvety on the palate, with big and crunchy tannins, spicy oak and jammy dark fruit. This is a big and powerful wine that has enough fresh fruit and acidity to keep it balanced and make it a joy to drink. 91 points, 14%
Adega Cooperativa de Cantanhede, Marquês de Marialva Grande Reserva, Bairrada 2011 Portugal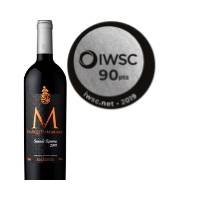 Dry, complex nose incorporating savoury tertiary notes, with perfumed cherries and herbs. Vibrant palate, with a firm backbone of tannin, balanced with high alcohol. Drinking well now, this will continue to age for several years. 90 points, 14.5%
União das Adegas Cooperativas do Dão, Tesouro da Sé Private Selection Dão 2015 Portugal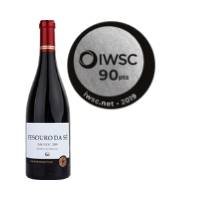 The generous nose of black fruit and toasty oak has good depth and concentration. The palate is still youthful but shows the start of some evolution, with a creamy vanilla twist. Soft and fresh, with a long, layered finish. 90 points, 13.5%

Sweet & Fortified:

Adega Cooperativa de Favaios, Monge 10 Anos Tawny Port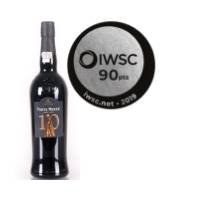 Burnt orange peel, nutty elements and raisins on the first impression. It is complex and well matured, with creamy caramel notes on the palate, dried apricot, a lot of spices and some balancing acidity. This is a well-focused, angular expression. 90 points, 19.76%

Cantina di S. Croce, Lambrusco Salamino di S.Croce "Tradizione" NV Italy
Delicious harmony of strawberry jam and plum compote with deep, earthy bramble and zesty candied lemon. It's a vivacious and grand example, with sweetness and fruit balanced by acidity, and a lively mousse with persistent, fine bubbles. 89 points, 8%

Cooperativa Agrícola de St. Isidro de Pégoes, Pingo Doce Moscatel Roxo, Moscatel de Setubal 2012 Portugal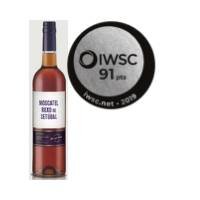 Inviting orangey amber colour. Oxford marmalade and stem ginger butter cookies with grapefruit pith and caramel. Bittersweet and tangy, this complex wine has good energy and freshness, even as it shows some maturity. Nice grip on the finish, this would be an amazing food wine. 91 points, 17%