Wine news
Riesling's historic and cultural links to Germany mean that for many drinkers the two are indelibly linked. However, its remarkable virtues as a terroir-sensitive grape mean it has been enthusiastically adopted in other climatically-suited areas of the world. Precisely this transparency to where it is grown means many different styles and expressions of Riesling can be found throughout the world. Today, there are ever increasing plantings in the USA, with Washington State being long associated with the grape. Canada, Chile, and New Zealand continue to see further planting, and it remains an important presence in Australia, where planting of the grape in fact outnumbered Chardonnay for much of the twentieth century. So, while we are celebrating 31 days of German Riesling, this seems a good opportunity to also broaden our horizons and explore the grape's expression in other countries. As a generalisation, it is often low in alcohol but high in acidity and flavour. This flavour spectrum can range from floral, fruity, to "petrolly", spicy and mineral. One consistent trait is longevity: the wines can age for decades.
Our experts tasted an extensive selection of Northern Hemisphere Rieslings over the last two months, and we hand-picked a selection of exciting discoveries. The wines were tasted blind by panels of four experts, led by our Panel Chairs which included: Rebecca Palmer, Corney & Barrow's wine buyer; Michel Orford-Williams, French buyer for the Wine Society and Richard Hemming MW, writer, educator and consultant and contributor to jancisrobinson.com. The panels were overseen by members of our Wine Judging Committee Xavier Rousset MS, John Hoskins MW and Dawn Davies MW.
Each wine was tasted individually then discussed by the panellists, with wines scoring 90 and above re-tasted by the Wine Judging Committee for final endorsement and to ensure consistency across the panels.

Andrew Peller Estates, Thirty Bench Small Lot Riesling Wild Cask, Ontario 2016 Canada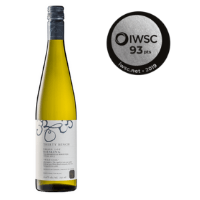 Straw yellow with green glints. Candied citrus peel and lemon curd with a squeeze of yuzu. Lovely off dry style, bursting with juiciness and flavour, with a long-perfumed talc finish. 93 points, 10.6%
Available via thirtybench.com


50th Parallel Estate, Riesling, Okanagan Valley 2018 Canada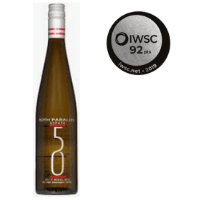 Watery pale straw/green. Lean, light nose of meadow flowers and citrus. The palate is very fruit-driven, with great focus and a driving mineral finish. 92 points, 12.1%
Available in Norway via vinmonpolet.no


NK'Mip, QwamQwmt Riesling, Okanagan Valley 2017 Canada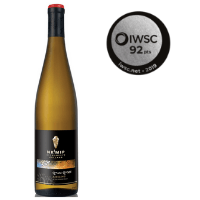 Watery pale straw colour. Great varietal character: apples, lime, grapefruit, fusel oil and a touch of honey. The palate runs along a chalky mineral stream, very poised and well-focused, and the whole ends with a wonderful long finish. 92 points, 13%
Available viankmipcellars.com


Weingut Rabl, Riesling Ried Schenkenbichl Alte Reben, Kamptal 2017 Austria
Hints of honey in this riper style, showing apricot and peach. There is lots of charcater here, including a camomile tea note. This really opens up as its stays in the glass, showing a layered complexity. 91 points, 13.5%
Available via: weingut-rabl.at

Mission Hill, Reserve Riesling, Okanagan Valley 2018 Canada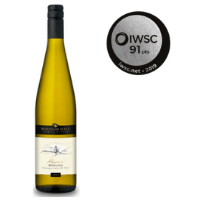 Scents of blossom, with yellow orange and green citrus fruits. Good fresh acidic balance, nervy and crisp, with a light, appley finish. 91 points, 10.9%
Available via missionhillwinery.com


Château de Riquewihr Dopff & Irion, Schoenenbourg Riesling, Alsace Grand Cru 2016 France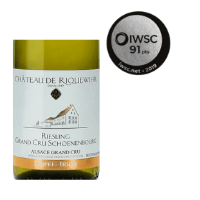 An excellent example of the origin and varietal character. It has lime blossom and fresh apples on the nose. The texture is great with a big and refreshing, expressive palate and smooth mouthfeel. IT is well balanced with a nice long finish. 90 points, 12.9%
Available via: dopff-irion.com

Dopff au Moulin, Riesling, Alsace Grand Cru Schoenenbourg 2015 France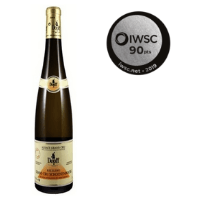 Honey, minerality notes and dried fruits on the nose with a bit of yeast and brioche. It is spicy and rich on the palate with a touch of honey. A ripe and full-bodied expression with signs of development but a great further aging potential with that crisp and well-focused acidity. 90 points, 14%
Available via: winebuyers.com £28.95


La Cave des Vignerons de Pfaffenheim, Riesling Cuvée Jupiter, Alsace 2018 France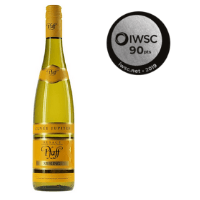 Ripe and pronounced with fresh citrus, floral, honeyed notes and a touch of smoke. It has a mineral and crisp quality reminiscent of freshly squeezed limes. The plate is well layered with some creamy peaches and a long refreshing finish at the end. 90 points, 11.8%
Available via: pfaffenheim.com


Weingut W. Bründlmayer GmbH, Langenloiser Steinmassl 1ÖTW Riesling, Kamptal 2017 Austria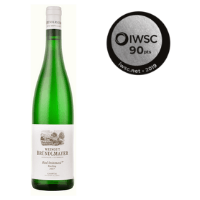 Very pale yellow. Lovely perfumed nose. The palate shows an extraordinary mineral depth and a crisp texture. This is delicate and complex, with a long, zingy finish. 90 points, 12.5%
Available via: bruendlmayer.at


Trinchero Family Estates, Charles & Charles Riesling, Yakima Valley 2017 USA

Grapefruit and lime nose with shaved apples. Crunchy appley fruit with hard white peach flavours. Very clean fruity drive in the mouth, good balance and verve. Clean mineral finish. 90 points, 12%
Available via: tfewines.com

Available in US via damesliquor.com