Portugal's underrated whites
Wine news
When talking about Portuguese wines, a couple of things come to mind: for reds, Port and the big and chunky offerings from the Douro. If referring to whites, then Vinho Verde is the obvious choice. As the most popular Portuguese white, its success in the export market has made it seem ubiquitous on supermarket shelves at this time of year. So successful in fact that you could be forgiven for thinking it's the country's only white. However, as shown at a recent tasting organised by our Portuguese expert and our Wine Judging Committee member, Junior Dirceu Vianna MW, Portugal has plenty of unknown and near-forgotten white varieties which the country's talented producers are working hard to revive and put on the map.
What makes Portugal stand apart and gives it, in my view, its unique selling point, is the diversity of its indigenous varieties. Indeed Portugal has more than 250 native grape varieties and most of these varieties do not exist elsewhere in the world. International grape varieties such as Chardonnay, Cabernet Sauvignon, Syrah, have been adopted but they are not widespread and producers have mainly been focusing on their heritage which forms Portugal's identity. Some may say its individuality and uniqueness may be one of the reasons the wines struggle from a lack of consumer awareness. After all, names like Alfrocheiro, Folgasão, Trajadura and Encruzado are quite a mouthful in comparison to Sauvignon Blanc or Chardonnay! For the more adventurous though, these wines offer a welcome change from the more well-known 'international' varieties.
With the summer in full swing, this is a real opportunity to discover these lesser-known whites, as Portugal offers not only a sense of place but also fantastic value for money. They come in a range of styles too, from the fruity, juicy and crisp, to the more full-bodied and barrel aged examples.
Our experts tasted an assortment of Portuguese whites last month, and we have hand-picked a selection that they really enjoyed. The wines were tasted blind by panels of four experts, led by our Panel Chairs who included: Nick Oakley, Managing Director for Portuguese importer & distributor Oakley Wine Agency; Danny Cameron, Wine Consultant specialising in Portuguese wines and Jo Locke MW, Portugal buyer for the Wine Society. The panels were overseen by members of our Wine Judging Committee Mick O'Connell MW and John Hoskins MW.
Each wine was tasted individually then discussed by the panellists, with wines scoring 90 and above re-tasted by the Wine Judging Committee for final endorsement and to ensure consistency across the panels.


Aveleda, Alvarinho, Minho IG 2018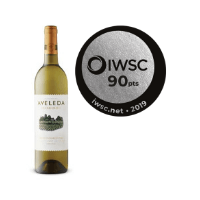 Better known as Albariño just across the Spanish border, Beautiful and vibrant Alvarinho wine, with elegant aromas of freshly cut grass and stone fruits. It is made in a lighter, refreshing style, with plenty of supporting citrus and balancing acidity. A light but well-textured example, with a dry and crisp finish. 90 points, 12.5%
Aveleda, Reserva da Família Alvarinho, Minho IG 2017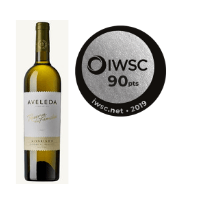 This is the bigger sister of the previous recommendation: an oaked version and one to enjoy with food. An excellent varietal example, with some ripe apples, a floral hint and some savoury, leesy quality. It has a juicy palate, with appropriate acidity and minerality supporting the ripe fruit. The finish is very long, with yellow apples and quince. 90 points, 12.5%

Borges Quinta da Soalheira Douro 2018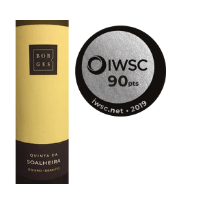 This is a blend of Viosinho and Rabigatowith a dash of Códega and Gouveio. Floral, peachy and grapey, with refreshing lime acidity, this wine also has a fresh leesy character. It has a solid fruit core, with a herbal backbone and lots of well-handled oak. This all combines to give a structure that will allow the wine to age well. 90 points, 13%

Casal de Ventozela, Alvarinho, Vinho Verde 2018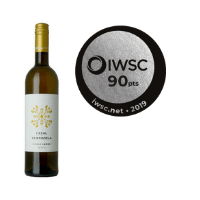 Bright lemon yellow, with aromas of stone fruits, citrus and hay. It has a floral quality and is very refreshing on the palate. 89 points, 12.5%
Buy from Majestic Wines, £11.95


Adega Cooperativa de Borba, Montes Claros Reserva, Alentejo DOC 2017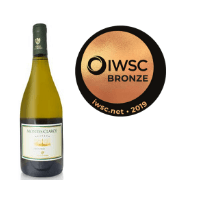 A blend of 40% Roupeiro, 25% Antão Vaz, 25% Arinto and Verdelho. The nose here is already showing some maturation. The palate is creamy and rounded, with signs of development and a note of kerosene. 88 points, It is a very entertaining wine and ready to drink now.13%

Quinta dos Carvalhais,Colheita, Dão 2018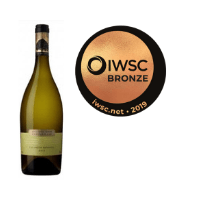 Predominantly Encruzado with some Gouveio. Very floral and herbal nose. Clean and fresh, with a pithy- and stone-fruit palate that shows a delicate vibrancy. 88 points, 13%
GWines.co.uk £12.10

Quinta de Curvos, Alvarinho, Minho IG 2018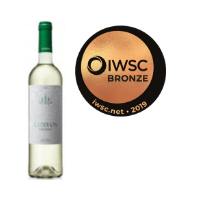 Ripe and rich tropical fruits and floral aromas dominate on the nose. A bit of pineapple on the palate makes this a ripe and fruity but very nicely balanced, easy-drinking example. 88 points, 13%
A blend of predominately Gouveio and Viosinhowith some Rabigato, Fernão Pires and a dash of Códega. Elegant, with a rich waxy texture and well-managed oak. There are hints of white pepper, citrus and mineral, with a clean, crisp finish. 88 points, 12.5%