IWSC rocks at 50th anniversary awards gala
IWSC News
London's ancient Guildhall rocked last night as the IWSC celebrated its 50th anniversary with a gala banquet that lasted well into the small hours.
The IWSC Awards Banquet traditionally takes place in the magnificent gothic Great Hall of the 12th-century mercantile palace in the heart of the City of London. Last night's banquet was hosted as ever by IWSC chairman Viscount Thurso, assisted by the 2019 president Sir George Fistonich of New Zealand's Villa Maria.
"1969 was a pretty big year," Lord Thurso announced to cheers and foot-stamping. "We landed two men on the moon, The Who released Tommy, but most importantly of all the IWSC was launched. We are here to celebrate your work, your endeavours, your successes – please raise your glasses."
The many trophies went to wineries and distilleries, retailers and merchants from all corners of the globe.
South Africa's Kanonkop won the IWSC's Outstanding Wine Producer award - the estate's fifth major IWSC award. Outstanding Wine Producer is a new award created especially for the IWSC's 50th anniversary, recognising a wine producer which has performed consistently well since the creation of the Winemaker of the Year award in 1984.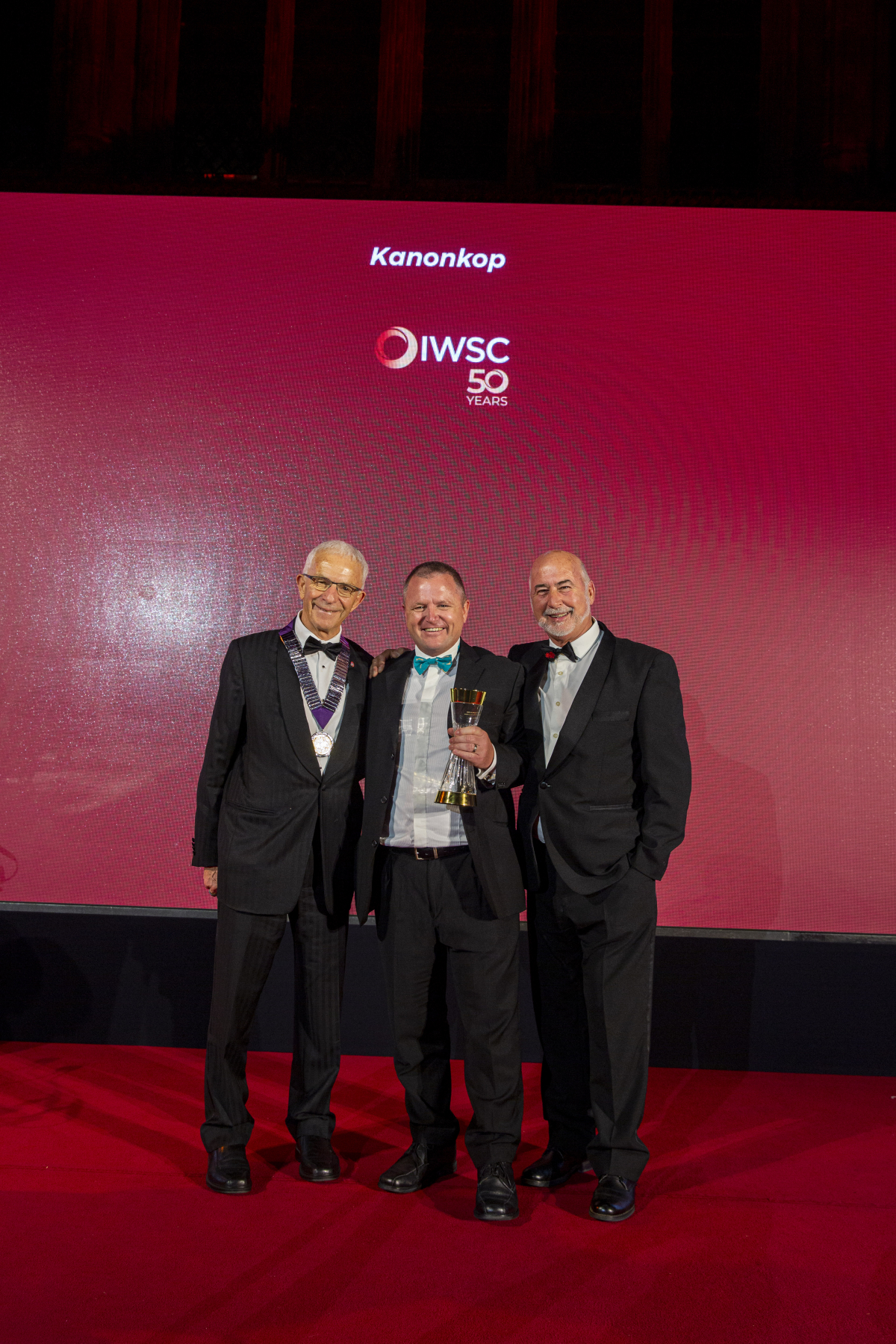 Kanonkop – recognised as one of South Africa's greatest wines, especially for its renowned dry-farmed Pinotage – has won 15 different individual trophies at the IWSC and has won Winemaker of the Year four times.
The IWSC recognises excellence across the world of wine and spirits, from wine producers and distilleries, to supermarkets, independent retailers and distributors – and individuals. Whether a winery of international renown like Kanonkop or a start-up distiller, winning a trophy is hugely significant.
"To win an IWSC award is a validation that comes from within the industry. It sends the message of 'We see what you're doing and we know what you're doing – keep at it!'," said Madeline Puckette of Wine Folly, the IWSC's Wine Communicator of the Year 2019. "The IWSC offers breadth – it's not just the major players."
Ryan Chetiyawardana (whose bar Dandelyan is internationally renowned) was named Spirits Communicator of the Year. "This is incredible," he said. "Education is so important, to have it recognised in this way is overwhelming."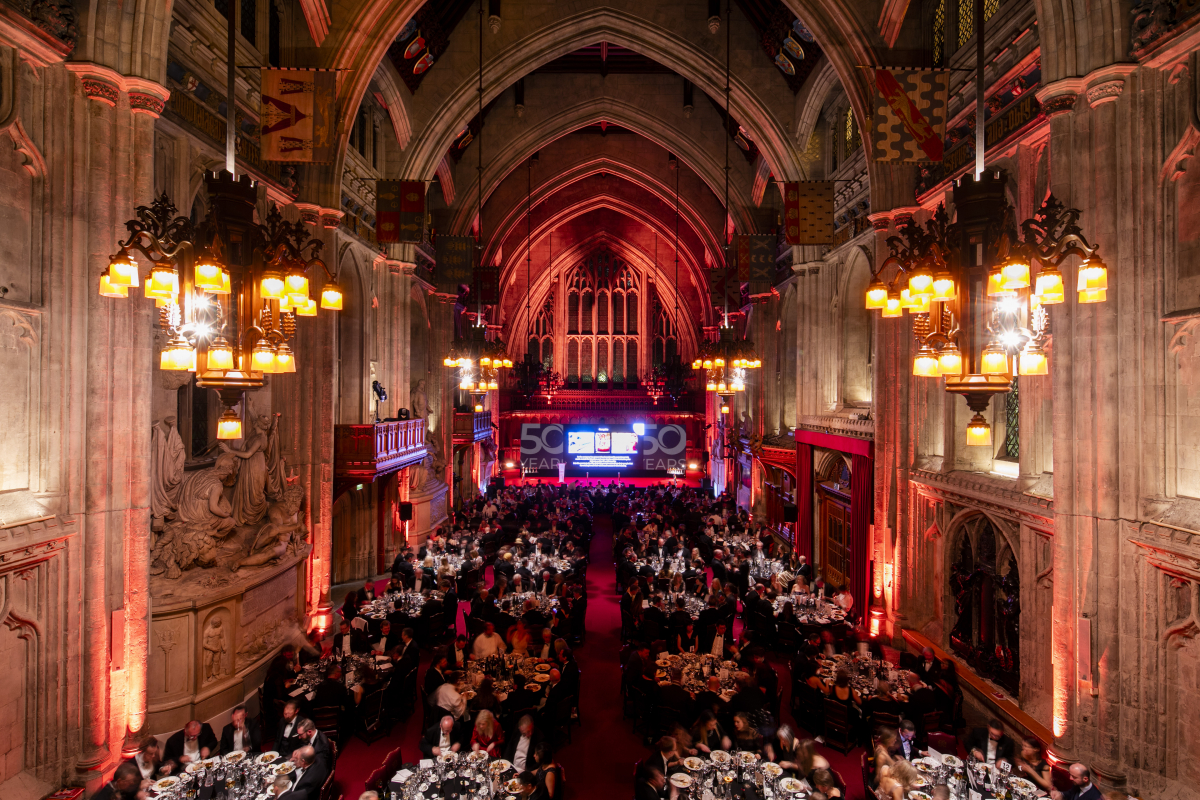 Those celebrating 2019 trophies included Champagne Veuve Clicquot and Weingut Rabl of Austria (Sparking Wine Producer and White Wine Producer respectively), South Africa's Cederberg (Red Wine Producer) and Germany's Weingut Horst Sauer (Sweet Wine Producer). China's Ningxia Jade Vineyard Winery won the Wine Discovery Trophy.
The spirits world was no less celebrated last night, with eight major awards handed out to distilleries and distributors from Tunbridge Wells (Atom Brands) to Barbados (RL Seale and Co).
Australia's Four Pillars Distillery won International Gin Producer, while Atom Brands won UK Gin Producer; Brandy Producer was taken by ABK6 just outside Cognac; the International Shochu Trophy went to the Daiyame of Hamada Syuzou.
"We are very thankful," said owner Kotaro Hamada. "This gives us the confidence to think that shochu could become the next Scotch whisky – it raises our profile."
In an evening of many surprises, one of the highlights of the dinner was the presentation of the IWSC's 50thAnniversary Blended Malt Scotch Whisky. As the Great Hall fell silent, a lone piper threaded his way through the packed tables, followed by waiters carrying a bottle for each table.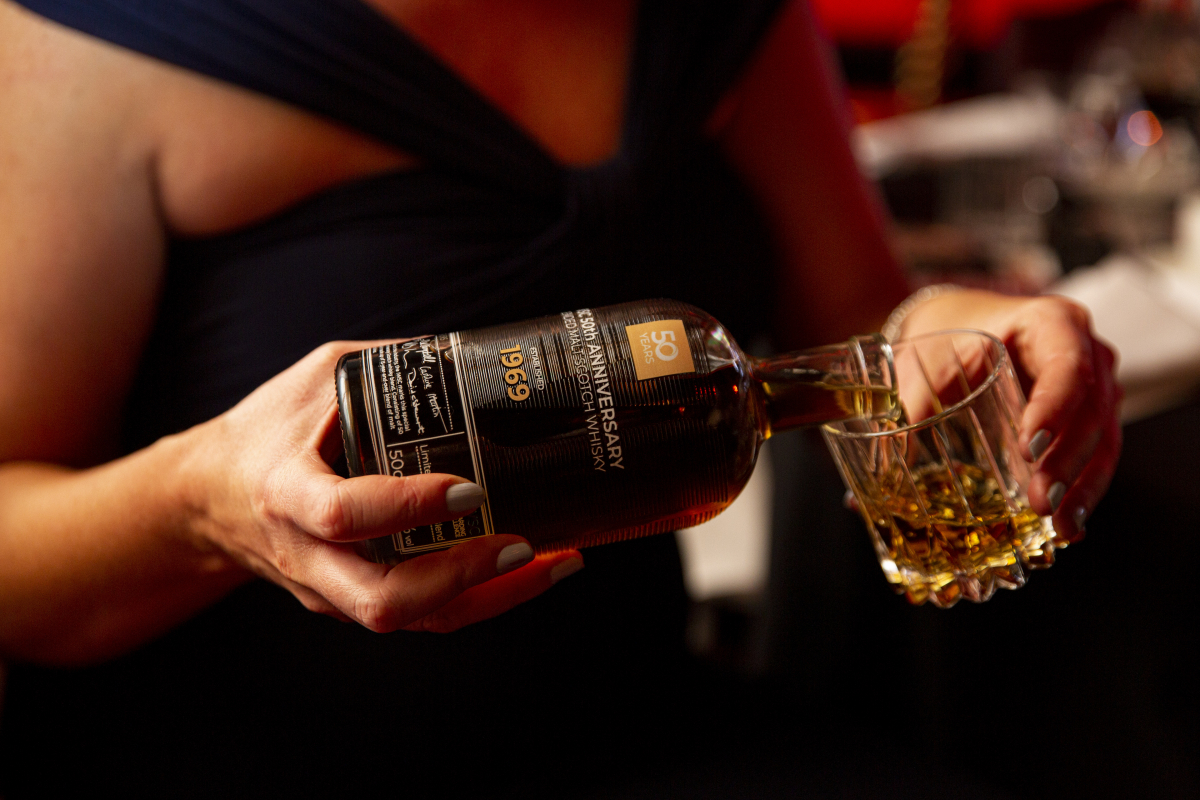 The blend was created especially for the anniversary by five renowned distillers: Richard Paterson of Whyte & Mackay, Diageo master blender Caroline Martin, Dr Bill Lumsden of Glenmorangie, Kirsteen Campbell of The Macallan (Edrington) and David Stewart MBE, former master blender at William Grant & Sons and this year's winner of the Outstanding Achievement in the Scotch Whisky Industry award.
"The anniversary blend is a great assemblage, and to me it encapsulates what blending is all about. It's a celebratory, luxury drink" Paterson said.
Search the full listing of trophy winners here.