Wed 28 Mar 2018
IWSC at Vinitaly 2018
Tom Cannavan, the IWSC's newly announced Wine Communicator of the Year, will be attending Vinitaly with the IWSC this year to celebrate his win with an exclusive tasting. The IWSC will also be offering bottle collection and presenting award-winning products for tasting on the stand.
Following the success of bottle collection at ProWein, the IWSC will once again be offering free bottle collection for wine and spirit entrants at its Vinitaly stand, as well as showcasing a range of award-winning wines and spirits from the 2017 competition.
If you are entering the IWSC 2018, you can drop off your bottles in person rather than ship them to save money on shipping costs. Entrants should bring four bottles of each entry to the IWSC stand at Vinitaly, which will be located in Hall D Stand C/2, along with the entry confirmation email and entry number.
Also at Vinitaly will be Tom Cannavan, founder of wine-pages.com and Festivals of Wine, and the IWSC Wine Communicator of the Year 2018. Cannavan will be presenting a special tasting at Vinitaly on Sunday 15 April titled Falling in love again: rediscovering Chardonnay.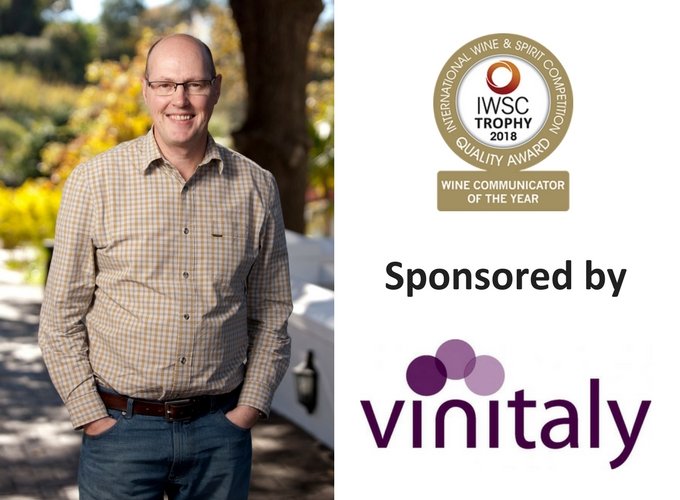 The tasting will look at Chardonnays from around the world to see how the wine industry has reacted to the rise and fall in popularity of the grape variety over the past 20 years. From ripe, golden Chardonnays with plenty of alcohol, sweet tropical fruit and masses of vanilla oak to Chardonnays from cooler sites with a more subtle use of oak and much better balance, it's time to look again at Chardonnay.
Booking is now open for this exclusive tasting, which will be held at 3pm on Sunday 15 April. The wine list will be available soon.
Finally, the IWSC will be promoting its newly launched IWSC-Frescobaldi Sommelier Prize at Vinitaly. The prestigious prize will award a talented sommelier or on-trade buyer with a three-day tour of the six estates of Marchesi Frescobali, including tasting the wines and meeting with the winemakers and members of the Frescobaldi team, as well as the opportunity to lead tastings of Frescobaldi wines at a major international wine fair. For more information or to enter the competition, read the full press release here.
> Book now for IWSC Wine Communicator of the Year Tom Cannavan's exclusive Chardonnay tasting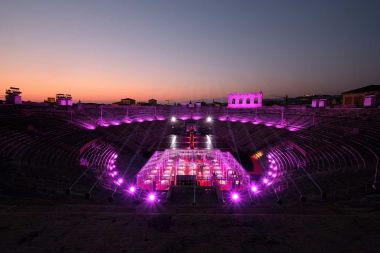 Enter Now
Buy Stickers & Artwork

Buy Award Winning Wines & Spirits
Search Winners