Wine trade rallies around South Africa in new campaign
Wine news
Wine lovers across the world will raise a toast to South African producers on Friday, as Wines of South Africa launches a new social media campaign to show solidarity with the country's winemakers.
#SpectacularSouthAfrica encourages trade and consumers alike to open a bottle of South African wine on Friday 22 May to support the country's embattled wineries. Producers across South Africa are also set to get involved, creating short videos showcasing their wines, while anyone taking part is invited to share their wine of choice in a photo, video, or even a virtual tasting.
In the current climate, the South African wine industry has been particularly struggling, losing millions of pounds a week since the lockdown began. Although the South African government initially banned producers from working in the winery, the harvest was allowed to go ahead – but all alcohol sales, including transportation and export of alcohol – were banned. The export ban has since been lifted, but the impact on international sales was significant and domestic sales are still prohibited.
"In these tough times, we believe that we can create exposure for our wines by working together across our key export markets," said Wines of South Africa UK market manager Jo Wehring.
"We will be encouraging importers, retailers, trade and media to come together and get involved in the campaign by hosting a tasting or opening a bottle of wine."

To get involved in the campaign, share a photo of yourself enjoying a bottle of South African wine on Friday 22 May, tagging #SpectacularSouthAfrica.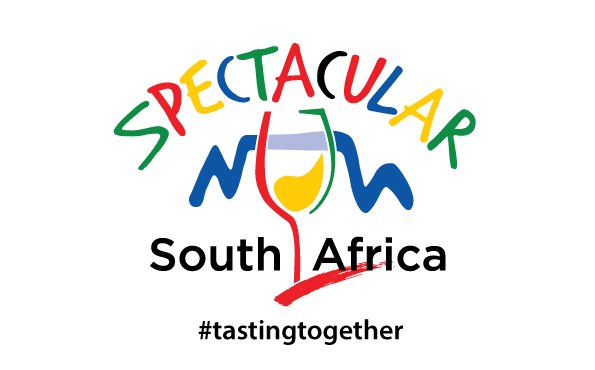 Top 10 South African wines


Bartinney Cabernet Sauvignon 2015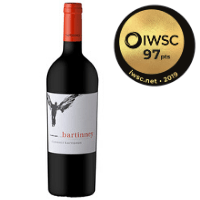 Stellenbosch
Intense cassis, cedar and forest floor on an enticing nose. Succulent savoury fruit on the palate, with medium body, creamy, clean black fruit and elegant yet firm tannins. Long, balanced finish; this is a very classic version of powerful South African Cabernet Sauvignon. 14.5%
Where to buy: £29.75, Humble Grape (selected vintages)


De Grendel Shiraz 2017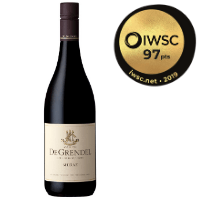 Coastal Region
Forthcoming blackberries, prunes, sweet plums, dark chocolate and coffee aromas. Fresh, dry entry, with layered blackberries, spice and cigar box culminating in a mouth-filling ripe mid-palate and a rich well-balanced finish. A popular attractive style. 14.5%
Where to buy: £18.50, eBay


Kanonkop Estate Cabernet Sauvignon 2006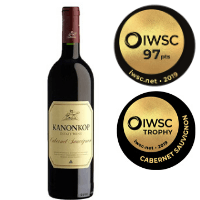 Simonsberg-Stellenbosch
Expressive stunning blackberries, rich plums and cassis on the nose. Mature dark fruit follows through on the palate. Long softening tannins, balanced finish, complex and rich; this is a delicious wine drinking beautifully now. 14%
Where to buy: £36.99, Handford Wines (selected vintages)


Nederburg The Winemasters Noble Late Harvest 2018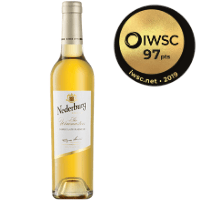 Western Cape
The big and open nose has plenty to offer, from fresh fruit to botrytis; it has honey, nutty elements, bittersweet marmalade and rich sultanas. The palate is big and expressive, with a luscious start and a balancing crisp acidity to create equilibrium. This is an outstanding example, with a refreshing long finish. 10.5%
Where to buy: £10.35, Fareham Wine Cellar (half bottle)


Waitrose Shiraz 2017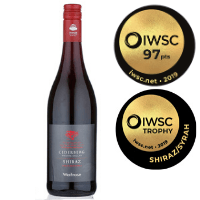 Cederberg
This is a great example of a beautifully open and clean nose, with juicy plums, cherries and fresh vanilla. Rich and fruity on the palate, with silky tannins and a nice level of wood spices balanced by vivid acidity. A full-bodied wine made to a very high standard, with a harmony of flavours and textures, this is highly recommended. 14%
Where to buy: £6.99, Waitrose (selected vintages)


Graham Beck Blanc de Blanc 2014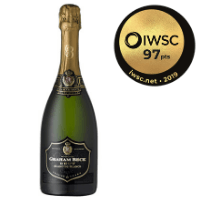 Western Cape
Lemon zest, pear, apricot cream and some brioche aromas lead to a layered palate of vibrant mousse, with citrus texture and creamy complexity and nutty, buttery undertones. The long-lasting finish has a real depth of flavour. 12%
Where to buy: £16.06, Winebuyers


Pongrácz MCC Blanc de Blancs NV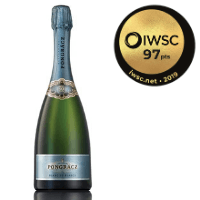 Western Cape
Rich brioche, honey and melon on the nose and a fine intense mousse lead to a developed, citrus-flavoured, toast-and-biscuit-sweet palate. Refreshing acidity, superb balance, minerally length and a fine finish. 12.5%
N/A in UK


Constantia Glen FIVE 2015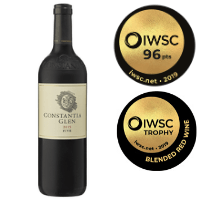 Constantia
Fragrant fruits of the forest on the nose, and spiced blackberries with vanilla custard making a delicious statement on the intense palate. 14.5%
Where to buy: £33, Berry Bros & Rudd


Stellenrust Barrel fermented Chenin Blanc (Stellenbosch Manor) 2018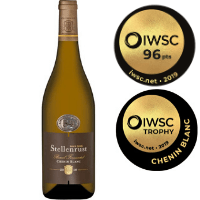 Stellenbosch
The use of oak is perfect here – just enough to elegantly support the fresh orchard and tropical fruit and quince. The palate is spicy and big, with a round and creamy mouthfeel and a rich layer of honey and melons. All in balance, with crisp and fresh acidity and a mineral touch on a long, lingering finish. 13.5%
Where to buy: £15.99, All About Wine


Kaapzicht Steytler Vision 2017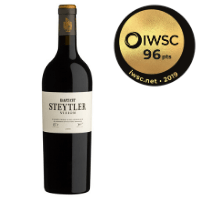 Stellenbosch
Fresh ripe blackberries, plums and lead pencil on the nose. Dry entry, sleek black fruit on palate; good balance of fruit, tannins and integrated acid. Savoury, ripe full finish. This wine will mature steadily over the years to come. 14.5%
Where to buy: £45, Tanners Wine Merchants