The undervalued red Rioja
Wine news
When talking about ageworthy wines from classic regions, Bordeaux, Rhone, Burgundy and California come to mind, and rightly so. But one wine which always seems to be forgotten is Rioja. That's despite being arguably the longest-lived red wine, and offering some of the best value aged wines on the market today. The iconic frosted bottle, Faustino Gran Reserva 2006, is one of the jewels of Spain and a great steal for a wine that retails for under £20. A quick search on www.wine-searcher.com reveals that outstanding vintages like 1964 are still relatively easy to come by. Alternatively, plan a trip to Rekondo, one of San Sebastian's Michelin-starred restaurants, and browse its incredible wine list filled with great Rioja vintages going back at least 50 years.
Rioja's fame and success coincided with that disastrous epidemic of the wine world: Phylloxera. Between 1875 and 1889, merchants in search of wine turned to Rioja as Phylloxera hit Bordeaux and nearly wiped out the regions production. As well as buying wine, made easier by improved transport links, a number travelled to Rioja to set up wineries, bringing with them invaluable experience and techniques. While this boom transformed the region, Rioja would not be spared from Phylloxera and it was also hit by the epidemic in the 1890s.
Rioja is Spain's most distinguished wine and today there are two fascinating styles coming out of the region. Firstly there is the traditional style from leading producers such as Viña Tondonia, La Rioja Alta and Faustino. Made with extending American oak ageing, the wines need years to really show their true colours. The second, more modern style of Rioja, with producers like Artadi and Allende leading the way, sees the American oak replaced by French oak and with a greater focus on single vineyards. The wines tend to be much more approachable at a young age. Overall, it has been the interaction of traditional and modern styles which has given a new lease of life to the region, and winemakers today are focusing more on the vineyards rather than the wineries. Many producers, such as Marqués de Murrieta and Muga, are embracing both styles.
The sheer diversity in styles of Rioja means there is something on offer for all palates, and these styles are navigable thanks to its classification hierarchy. If you want an easy drinking, zippy fruity red, then Joven – meaning young - is just the ticket. If you are looking for an accessible red with a bit of complexity, then Crianza is the answer. Crianza must be two years old before being released, of which one year must be in barrel. For a more serious experience, then Reserva is the one to pick. The wines have to age a minimum of 3 years before release, of which one year has to be in barrel. Many Rioja lovers gravitate towards this category as the wines are generally more approachable than the next level, and top of the pyramid, Gran Reserva. Officially Gran Reserva has to age a minimum of five years, of which three years must be in barrel before release. However, in reality most Gran Reservas will be released much later than this. Although they are the most tannic style of Rioja but also the most age-worthy, Gran Reservas are often best left alone in the cellar for at least 30 years.
Our experts tasted an assortment of Spanish wines last month, and we have hand-picked a selection that they really enjoyed. The wines were tasted blind by panels of four experts, led by our Panel Chairs who included: Harriet Kininmonth, Buying Director for Enotria; Ana Sapungiu MW, Oddbins' buyer; Victoria Burt MW, WEST Research &Development Manager; Ben Llewelyn, Managing Director of Carte Blanche; and Pierre Mansour, Wine Society Buying Director. The panels were overseen by members of our Wine Judging Committee Mick O'Connell MW and John Hoskins MW.
Each wine was tasted individually then discussed by the panellists, with wines scoring 90 and above re-tasted by the Wine Judging Committee for final endorsement and to ensure consistency across the panels.


El Coto de Rioja, Coto Mayo, Rioja Crianza 2016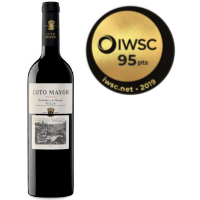 Glorious toasty oak characters dominating the nose, with mocha and coffee. The fruit is mellow, plush and bright, with red and black fruits and cassis blending with classy oak. This is a plush and generous wine with great balance. 95 points, 13.5%
Faustino I, Rioja Gran Reserva 2006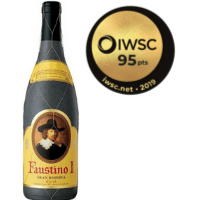 This beautifully made wine is seamless, overt, youthful and authoritative. Strawberry and plum fruit combine with chocolate, vanilla and floral notes. Fresh, sweet-fruited and layered, with a very long, complex finish. An absolutely complete wine! 95 points, 13.5%
Bodegas de Familia Burgo Viejo, Burgo Viejo, Rioja Reserva 2015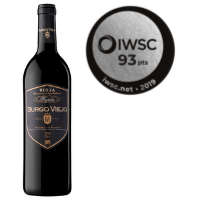 Pronounced and lively, with an elegant balance on the nose and palate. This has a bit of toasted hazelnut, vanilla and ripe red fruit and plums. The palate is smooth and well polished, with integrated tannins and a big creamy texture. Balanced and vivacious, with a long-lasting elegant finish of fruit and spices. 93 points, 13.5%
Bodegas Olarra, Laztana Reserva 2015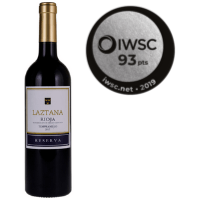 Crisp and easy drinking, with big tannins and creamy wood spices on the palate. Well composed and elegant, with good ageing potential. It's oak-driven but elegant enough, with a nice, balanced finish. 93 points, 14%
Baron de Ley, Varietales Maturana, Rioja Joven 2016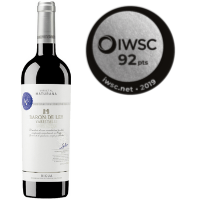 This is deeply coloured, with a deliciously inviting, dark and earthy nose. The dense palate has blackberry fruit, smoky notes and hints of balsamic. It is well oaked but balanced, with refreshing acidity. 92 points, 14%
La Rioja Alta, Viña Ardanza 2010
Evolved aromas with notes of tobacco. Polished palate with lovely well-defined fruit and a long complex finish. 92 points, 13.8%
Bodegas Corral, Don Jacobo, Rioja Gran Reserva 2005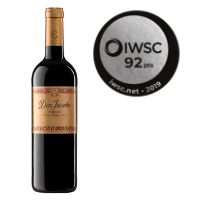 The sweet nose of macerated fruits is very forthcoming. Still fresh and gentle, the fruit is full, rounded and elegant. The great balance of ripe tannins and fresh acidity makes this a most appealing wine. 92 points, 14%
Bodegas Ondarre, Ondarre Creator, Rioja 2016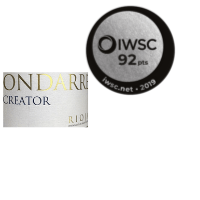 This has a fine nose, with clarity and power. Vibrant red fruit and spicy oak, with harmonious integration of the ripe tannins, lead to a very persistent finish. 92 points, 14%
Bodegas Montecillo, Montecillo Edición Limitada, Rioja 2013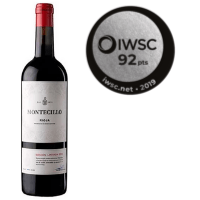 Youthful wine, with good ageing potential. It has all the dark fruits on the nose, with a touch of liquorice and some earthy notes. Notable but adequate use of fine oak gives it a nice round and creamy texture and further aromatics. Well layered and complex, with a fresh finish. 92 points, 13.5%
La Rioja Alta, 904, Rioja Gran Reserva 2010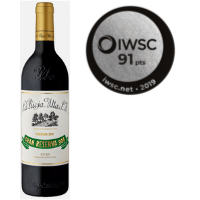 This has a complex nose of vanilla, coconut and black cherries. The palate is elegant and well balanced, with suppleness and a long, creamy, black-fruit finish. 91 points, 13.5%
Hacienda López de Haro, Edición Limitada, Rioja 2016
This is intense, with leathery, smoky and sappy fruit on a fleshy, well-structured and mouthwatering palate. A good, extended finish. 91 points, 14%
Bodegas Ugalde, Bianai, Rioja Reserva 2014
This is a classic and textbook example on the nose and palate. It has good concentration of soft, round plummy and cherry fruit, with leather adding complexity to the long, silky finish. 91 points, 13.5%
Bodegas Altanza, Hacienda Valvares, Rioja 2015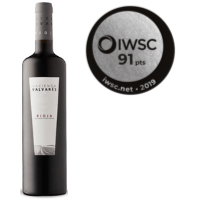 This has an attractive, oaky, tobacco and red-fruited nose. The juicy palate shows the same fruit characters, is complex and has a lovely, savoury edge to it. Very good Rioja. 91 points, 14%
Marqués de la Concordia, F. Paternina, Rioja Reserva 2014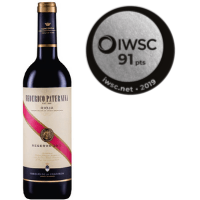 A good example of Reserva and the vintage, showing dark-cherry fruit and spice, with some good depth and complexity. Good extraction and mouthfeel help keep this interesting on its long finish. 91 points, 13.5%

Go to producer website

J. Garcia Carrion, Pata Negra, Rioja Crianza 2016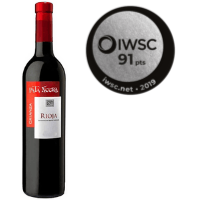 Deep and dark, with damson and plums on the nose. Clean and pronounced. The palate has some crisp dark cherries and blueberry notes, with sweet vanilla and cedarwood. It is fresh and fruity throughout, with a nice refreshing long finish. 91 points, 13.5%

Go to producer website