Albariño – the perfect summer drink
Wine news
The very fashionable Albariño has a number of similarities with Pinot Grigio and Sauvignon Blanc: its popularity on retail shelves, its flavour profile, and it's also great value for money. Indeed, Spanish Albariño production exploded in the 1990s with the area under vines growing from 250 hectares in the 70s to more than 5000 hectares at present. While its fame has seen the grape being planted in Australia, Uruguay, Oregon, Washington and now England, it is also widely planted in Portugal - its other home – where it is known as Alvarinho and generally produced in a slightly lighter style with a great saline taste.
Its other heartland is in Galicia, and particularly in Rías Baixas where the finest style of Albariño are found. Albariño's thick skin seems to suit the damp and rainy climate of northwest Spain. This, in combination with the region's granitic soils, gives the Albariño intense aromatic fruity and floral characters with a richness on the palate but a great zesty quality from the acidity, making it a perfect summer drink. While the majority of Albariños are fresh and juicy, styles can diverge too from slightly less ripe grapes or skin maceration for an austere style, or oak ageing for a richer style. The famous and iconic producer Pazo Señorans has pioneered long ageing on lees, and it releases its flagship wine after three years on lees and three years in bottle. If you want to experience another facet of Albariño then this is one to try with food.
Our experts tasted an assortment of Spanish wines last month, and we hand-picked a selection that they really enjoyed. The wines were tasted blind by panels of four experts, led by our Panel Chairs who included: Harriet Kininmonth, Buying Director for Enotria; Ana Sapungiu MW, Oddbins' buyer; Victoria Burt MW, WEST Research & Development Manager; Ben Llewelyn, Managing Director of Carte Blanche; and Pierre Mansour, Wine Society Buying Director. The panels were overseen by members of our Wine Judging Committee Mick O'Connell MW and John Hoskins MW.
Each wine was tasted individually then discussed by the panellists, with wines scoring 90 and above re-tasted by the Wine Judging Committee for final endorsement and to ensure consistency across the panels.


Asda Extra Special Rías Baixas 2018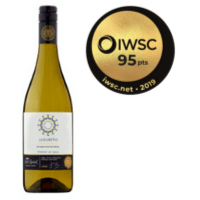 Intense and balanced throughout, wonderful testimony to what this variety can achieve. It has all the classic peach, honey and wild-flower notes, plus juicy melons and refreshing citrus, with a touch of wax and mineral notes. There's a hint of lees and yeast in the form of freshly baked bread crust, too. It is a great varietal example and a very charming wine. 95 points, 13%
Buy from Asda, £8

Bodegas Eidosela, Eidosela, Rías Baixas 2018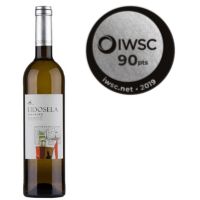 This is an impressive and very well-made wine with tangerines, lemons and white peach on the nose. The creamy palate has layers of fresh fruit and vibrant acidity. A balanced and expressive example, with a long, zesty, mineral finish. 90 points, 13%

Bodegas Milenium, Lembranzas, Rías Baixas 2018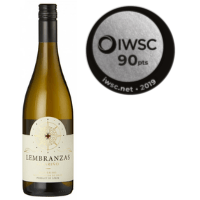 Vibrant and fruity, this is a classic example, with ripe apples, fresh stone fruit and floral notes. Creamy on the palate; the citrus zest makes this wine balanced and zippy, with layers of fresh fruit and a long crispy, mineral finish. 90 points, 12.5%

La Rioja Alta, Lagar de Cervera Rías Baixas 2018
The nose shows ripe peaches, lemon blossom and white flowers. This is a focused and vibrant example made in a fresh and clean modern style. A great and well-balanced wine, with an easy and pretty finish. 90 points, 12.5%

Adegas Valminor, Serra da Estrela, Rías Baixas 2018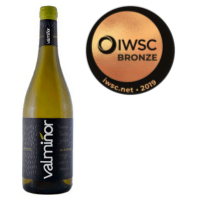 Citrusy start, with minerality and some orchard fruit. Well-made fresh style, with green apples and lime blossom. It is zesty and crisp on the finish. 89 points, 13%

Bodegas Eidosela, Ethereo Rías Baixas 2018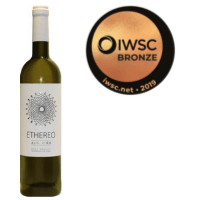 A ripe and rounded wine, with rich nectarines and ripe mandarin oranges. Aromatic with a crisp, well-balanced edge. This is a great example of what this variety can produce. 89 points, 13%

Bodegas Milenium, Viñabade, Rías Baixas 2018
Tangy, crisp and aromatic, with white flowers and peaches on the nose. Balanced and fresh, with a mineral quality and zesty, mouthwatering acidity. 89 points, 12.5%

Señorío de Rubiós, Liñar de Vides, Rías Baixas 2018
This starts with an enticing smoky note and tropical fruit, joined by citrus zest. Complex and generous on the palate, with layers of flavours and a bold creamy texture. 89 points, 13%

Gonzalez Byass, Lusco, Rías Baixas 2018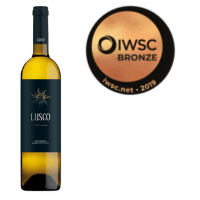 Ripe white peaches and apricots, with spice and honey. A rich and floral style, with a great deal of juicy fruit on the palate and a floral, pretty finish. 89 points, 13%
Adegas Valminor, Valmiñor, Rías Baixas 2018
Youthful and crispy, with stone fruits and zippy lemon peel. Balanced and refreshing on the palate, displaying some soft ripe fruit and ending with a nice, inviting, well-textured finish. 88 points, 13%

Bodegas As Laxas, Laxas, Rías Baixas 2018
Nice balanced wine with good typicity, showing citrus, stone fruits and a touch of fresh grass. The palate has tropical fruit and citrus, with fresh saline notes. 88 points, 12.5%
Muriel Wines, Most Wanted, Rías Baixas 2018
Chalky, crisp and very mineral, this stands out for its lean, zesty quality and refreshing focused style. A great aperitif, with plenty of lemon and grapefruit zest. 88 points, 13%