Wine news
Today it can feel like much of the focus is on seeking out small, boutique producers. While it's undoubtedly great to discover a tiny, niche producer, this shouldn't be mutually exclusive with enjoying their polar opposite. Sometimes big producers with vast portfolios can be overlooked in virtue of their size, but they can nevertheless offer great surprises.
It can be tempting to assume that only small producers can be associated with words like 'terroir', 'single vineyard', 'native grapes', 'organic' or 'biodynamic' etc., but you just have to look to Italy and giant producers like Antinori and Frescobaldi. While they produce cheap and cheerful wines that represent a big part of their portfolio, they also make two of the greatest Italian wines: Tignanello and Ornellaia respectively.
As our experts tasted through our northern hemisphere wines in the last two months, they found some outstanding wines among the biggest players in the wine world and this result reinforces that bigger doesn't necessarily mean boring. They are also a great source of value and offer consistency too.
We have hand-picked a selection of wines made by some of the largest producers in Europe. The wines were tasted blind by panels of four experts. The panels were overseen by members of our Wine Judging Committee Mick O'Connell MW, Dawn Davies MW, John Hoskins MW, Xavier Rousset MS, Philip Goodband MW and Michelle Cherutti-Kowal MW.
Each wine was tasted individually then discussed by the panellists, with wines scoring 90 and above re-tasted by the Wine Judging Committee for final endorsement and to ensure consistency across the panels.
Maison Castel, IGP Pays d'Oc Syrah Rouge 2018 France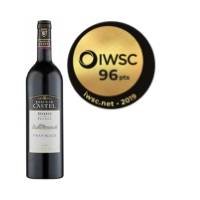 Expressive and pronounced notes of freshly crushed black peppercorns, ripe damson and blueberry, and smoky bacon. Spicy and deep on a layered palate, with great balance, creating a clean and pronounced but elegant profile. Mocha and chocolate on the finish deliver a fantastic tasting experience. 96 points, 13.7%

Andrew Peller Estates, Trius Showcase Riesling Icewine, Niagara Peninsula 2017 Canada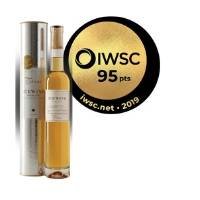 Light golden yellow with silvery hues. Roast pineapple, barley sugar, candied citrus peel and toffee apple aromas with ginger spice notes. Insanely rich in the mouth, a cornucopia of flavours sweet, fruity and mineral, shot through with spice and a thrum of nervous acidity spearing through. There is so much going on you almost forget the unctuous sweetness. Supremely delicious, a very worthy. 95 points, 10.5%

Gerard Bertrand, Château La Sauvageonne Grand Vin, Terrasses du Larzac 2017 France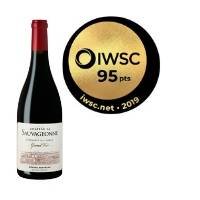 Inky opaque core, shading to purple red. Wonderfully intense nose fragranced with jammy raspberry, cassis, flowers, earth, peppery spice and smoke. The fruit demands attention and almost hides the firmly excellent structure behind. The balance is impeccable, grippy, tense and joyously fruity. The finish is long, effortlessly charming, seductive and elegant. 95 points, 14%
JM Cazes Selection, Domaine de L'Ostal Grand Vin, Minervois La Livniere 2016 France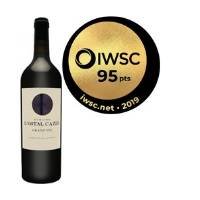 Deep inky core colour with ruby/garnet shading. The nose builds in intensity, aromas of blue flowers, peppery, herb-tinged black berry, cherry, plum, mulberry, heady ripe fruit aromas. Tar, chocolate, cedar, pepper, smoked meat, olive, the build goes on. The palate is full in flavour and body, seductive purity, armfuls of delicious sweet fruits, grippy tannins, beautifully structured and displayed on the tongue. Beautiful long, deep concentrated finish. Definitely one to cellar, if you can keep away from it that is. 95 points, 14.5%

Les Grands Chais de France, Moulin de Citran, Haut Medoc 2009 France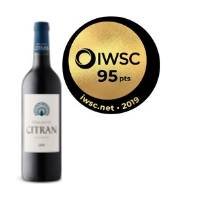 Very complex and elegant with layers of aromas including cassis, eucalyptus, black tea and cedar wood. It has sweet spices including vanilla, nutmeg and cinnamon and dark cocoa dust. The palate is ripe with smooth and round tannins and a touch of floral hint to make a juicy and fruity start more complex. The finish ahs savoury and meaty elements and it is long and lingering. 95 points, 13.5%

Rocca delle Macie, Famiglia Zingarelli Chianti Classico Riserva 2016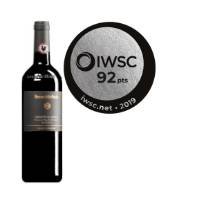 Extremely elegant perfumed nose, with spices and plenty of fruit. Well-integrated oak and plenty of crunchy black cherries accompanied by cocoa powder and fresh vanilla pods. It is well balanced and clean on the palate, with a long and complex finish. 92, points, 14.5%

Bernard Magrez Ses Vignobles du Sud, Domaine de l'Or du Diable, Terrasses du Larzac 2016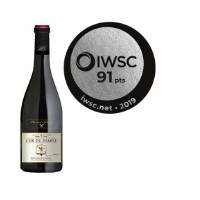 Interesting nose, a whiff of phenolics, a gust of garrigue, waft of smoky spices and basketfuls of sweet black stone and bramble fruit. Chocolate tannins melt through the palate, the balance is seamless and leads to a long very pleasurable finish. 91 points, 14.5%

Chateau Changyu, Baron Balboa Dry Red Wine 2017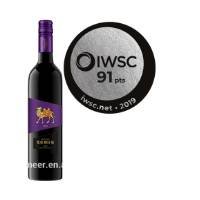 Concentrated cassis, plum and tobacco leaf couple with spice and smoky vanillin oak aromas. Quite primary and youthful. Exuberant fruit and abundant spicy oak. The mid-palate is generous, fleshy and packed with fruit, which glides its way to a long finish. Promising. 91 points, 13.5%

Ruffino, Greppone Mazzi, Brunello di Montalcino 2014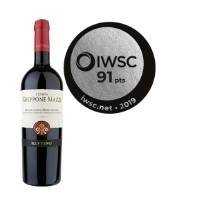 Elegant oak and well-balanced fruit with violets. Firm and big, but with a lot of balancing acidity to a cherry-jam and garden-herb aromatic profile. It is big and pronounced but still elegant, with a long, lingering finish. 91 points, 13.5%

Santa Margherita, Prosecco di Conegliano Valdobbiadene Brut NV Italy

Nice mousse and gentle fizz. Peach and apricot fruits lead on the plate but there are floral notes in the background that add complexity. Long finish and a good fresh style. 91 points, 11.5%

Caviro, Feudo Apuliano Primitivo di Manduria 2017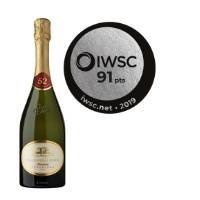 Good complexity of sweet fruit and spice. Rich, smooth and full-bodied. This example is marked out by the ripe tannins and balanced acidity with persistent length. 90 points, 14%