Wine news
The IWSC has compiled its list of some the best Sauvignon Blancs available.

Sauvignon Blanc is one of the world's most widely-planted grapes, and (alongside Chardonnay) one which gives rise to extreme opinions. Many people associate it with one particular style, the super-ripe, super-pungent wines of New Zealand. But that style (and it can be very good indeed) is only one facet of this most versatile grape.
Sauvignon's European base is the Loire valley, in particular Sancerre and Pouilly-Fumé, where the long warm days and cool nights produce wines that are lean, fresh and aromatic – and ageworthy, as anyone who has tasted the wines of the late, gifted winemaker Didier Daguenau will tell you. In southwest France the Sauvignon is softened with Semillon, and such properties as Chateau Smith-Haut-Lafitte and Domaine de Chevalier in the Bordeaux appellation of the Graves produce some of the most sought-after white wines in the world.
New World Sauvignon Blanc, especially the cool-climate wines from Chile and even England, can be wonderfully refreshing and complex.
New Zealand, of course, has made Sauvignon its own. The signature style is often pungently green (some call it asparagus, others cats' pee), but the world is calling for leaner, racier wines.
South African Sauvignon too can be lovely (as can all the wines of this remarkable country). It's warmer than New Zealand so the wines are riper and more generous, but the best have the racy acidity that is so important for structure and texture – don't miss the Ghost Corner (below).
Here are ten great top-rated Sauvignon Blancs, all IWSC high scorers.

Saint Clair Barrique Sauvignon Blanc 2016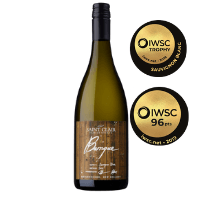 Marlborough, New Zealand

With beautiful richness and weight to the palate, this shows sweet apples and pears, plus hints of sweet spice and nuts. Beautiful toasty and mealy characters add richness, but there is also freshness throughout the long, complex and textured finish.

Where to buy: Strictly Wine, £17.99


Nederburg Heritage Heroes The Young Airhawk Sauvignon Blanc 2017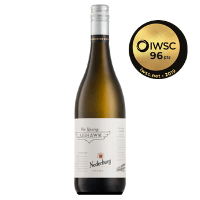 Western Cape, South Africa

This is a classic wood-matured style, with excellent varietal character showing a touch of smoky oak and a hint of vanilla and allspice. The nose is pronounced and complex, with clean fruit and vegetal notes and a suggestion of flinty minerality. The use of oak is fantastic, with a nice creamy texture supported by zesty fresh acidity and minerality. An outstanding example with all in balance.

Where to buy: Vinoteque S.A., R180


Babich Black Label Marlborough Sauvignon Blanc 2018
Marlborough, New Zealand

This wine has everything. The intense and expressive nose is complex. The concentrated palate leads with grapefruit and quickly expands to show an abundance of fruit and mineral and mealy characters. This is very complex and sublimely textured, with great depth and an exciting finish.
Where to buy: The New Zealand House of Wine, £16.99


Woodchester Valley Sauvignon Blanc 2018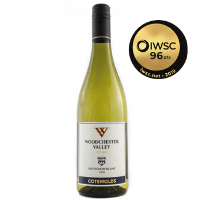 Cotswolds, United Kingdom

Watery pale lemon/green youthful colour. Fantastic typicity on the nose: hedgerow aromas, mown grass, capsicum, bay leaf, pink gooseberries and whitecurrants. The palate has a mineral, flinty gunsmoke wisp; it follows through the amazing layers and concentration of fruits. Long, ripe finish. Lovely winemaking.
Where to buy: Woodchester Valley Vineyards, £15.95


Spier Seaward Sauvignon Blanc 2019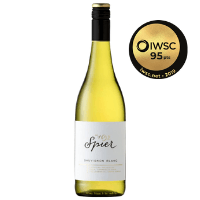 Stellenbosch, South Africa

Ripe passion fruit and fleshy, crunchy green apples dominate the nose. There is a layered green fruit follow-through to the palate, the tempered acidity in balance. A riper Sauvignon Blanc in character, with a lingering finish. This is a great wine.
Who to contact: Bibendum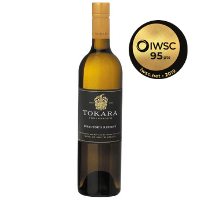 Tokara Director's Reserve White 2016

Stellenbosch, South Africa

Hay, green citrus, peach, almond and mimosa aromas. Dry entry to a well-balanced elegant palate of delicate yellow fruit, fresh acid and soft vanillins. Long creamy finish. Well poised blend and age-worthy wine
Where to buy: RannochScott Wines, £24.49


The Ned Noble Sauvignon Blanc 2018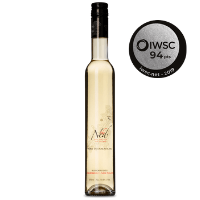 Marlborough, New Zealand

A delightful sweet wine. This is a lovely colour, with light botrytis on the nose and notes of cold tea, mango, dried pineapple and peach fuzz. The elegant palate is unctuous, concentrated and long.
Who to contact: Marisco Vineyards


Yealands Reserve Sauvignon Blanc 2019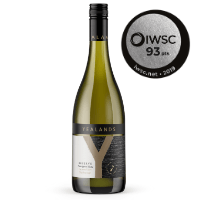 Awatere Valley, New Zealand

A light green/gold colour evolves into a pithy, green tomato stem nose. There's intense limey fruit and acid, with fresh greengage and a long finish. Youthful and promising.
Where to buy: Yealands Wine Cellar, NZD18.95


Ghost Corner Sauvignon Blanc 2018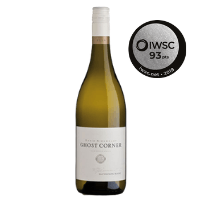 Elim, South Africa

This is an excellent example of a more savoury, vegetal approach, with asparagus and fresh green peas on a grassy nose, joined by juicy guavas and a bit of lime. Complex and entertaining, with a wide array of aromas and flavours.
Where to buy: Cederburg Wines, R240


The King's 'A Sticky End' Noble Sauvignon Blanc 2018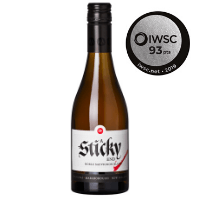 Marlborough, New Zealand

The heavily botrytised nose gives beautiful tropical fruits, honey and flowers. These follow through, with hints of marmalade and concentration, all the way to the finish.

Where to buy: Majestic (half bottle), £15.99



Article published on 1 May 2018, updated on 28 April 2020.