Wine News
As the summer holiday season kicks off all over Europe and the weather warms up, the opportunity to dine al fresco is difficult to pass up. Whether you're by the coast, in the countryside, or in your local park, nothing screams summer quite like a picnic.
While you are packing your hamper with all the delicious picnic food – potato salad, cold chicken, pork pies and charcuterie platters to name but a few - the wines will need to be equally delicious, refreshing, crisp and zesty.
The criteria for the perfect picnic wine is always at the opposite end of the spectrum from that other al fresco summer staple: the barbecue. While barbecues are all about full-bodied reds to accompany grilled meats, picnics call for something light, crisp, juicy and chilled. Rosé may be the first thing that comes to mind, but today the picnic wine options are so vast, it's surely time to explore further afield, away from the usual suspects and try some under-the-radar wines. All you need to do is make sure you pack your corkscrew or opt for screwcaps.
The wines were tasted blind by panels of four experts, led by our Panel Chairs. The panels were overseen by members of our Wine Judging Committee: John Hoskins MW, Dawn Davies MW, Xavier Rousset MS, Philip Goodband MW and Michelle Cherutti-Kowal MW.
Each wine was tasted individually then discussed by the panellists, with wines scoring 90 and above re-tasted by the Wine Judging Committee for final endorsement and to ensure consistency across the panels.
Sparkling

S. Delafont, Crémant de Limoux, Millésime Extra Brut 2016 France


An equal blend of Chardonnay and Pinot Noir with 20% Chenin Blanc from the eastern foothills of the Pyrenees in southern France. Yellow straw colour with silvery flowing bubbles. Rich nose, plenty of autolytic bready characters, grapefruit, apple and peach with some yellow flower scents. Golden sweet choux pastry, crème anglaise, praline, ground almonds, baked spiced peaches all flow together in the mouth. Gorgeously fleshy, ripe and very seductive, the richness is kept sharp with a spear of acidity. Minerals pop up towards the finish. Truly excellent in style and delivery. 11.5%, 95 points.

Alsace Willm, Prestige, Crémant d'Alsace NV France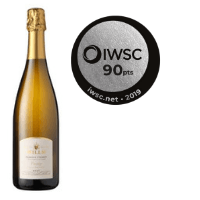 Made from Auxerrois, Alsace's second most planted variety after Riesling. Watery yellow green colour, good sustained bubbly froth. Red apple and comice pears, with biscuit. The autolysis is very much in keeping with the style, briskly bubbly with a melange of ripe citrus, orchard and yellow stone fruits. A chalky mineral undertone gives complexity and pace to the juicy richness. Good firm finish. 12%, 90 points.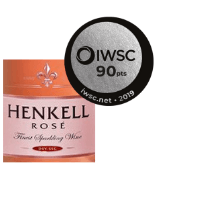 Made from Gamay, pale salmon colour, fine mousse and the intense nose showing autolysis, along with soft summer red fruits and peaches and blossom. Lovely structure, with good acidity and a creamy finish. 12%, 90 points.

White & Rosé


Cascina I Carpini, Rugiada del Mattino, ColliTortonesi, Timorasso, Piedmont 2017 Italy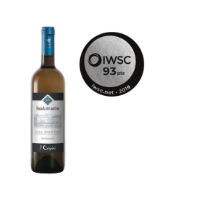 Made from a very rare grape variety from Piedmont, Timorasso, with a total planting of 20 hectares. Deep colour, with an intense nose showing minerality, peach and pear. It has good texture and weight to the palate, with a lovely, spicy note. The finish is long and refreshing. 13%, 93 points.

Château Mercian, Koshu, Cuvee Ueno, Yamanashi 2017 Japan
Made from Koshu, an indigenous grape variety from Japan producing very light-bodied and delicate whites. Fresh herbal and green fruit: greengage, lime and bay leaf. Nicely compact in the mouth, this offering shows grace and finesse. 12%, 91 points.
I Feudi di Roman, Sontium, Friuli Isonzo 2016 Italy

Made from Pinot Blanc blended with Friulano, Malvasia and Traminer. Rich peach, white flower and creamy lemon palate, with some concentration and freshness. This is delicate and yet still assertive, with a soft and creamy texture. 13%, 90 points
Aldi, Lyme Block 2018 South West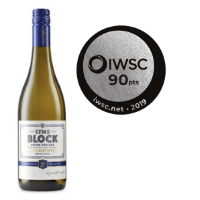 Predominantly Bacchus grape blended with Pinot Blanc, Solaris, Reichensteiner and Madeleine Angevine. Very pale watery lemon green. Lifted hedgerow aromas, hawthorn with hard conference pears and lemongrass. Graceful and svelte in its presentation, sweet green herbs and orchard fruits with a splash of lemon juice. A thread of chalky, flinty minerality completes the profile. Excellent. 12.18%, 90 points.
Available from Aldi, £9.99

Lenz Moser, Selection Rosé 2018 Austria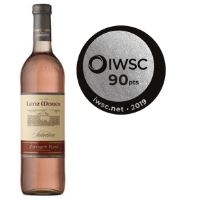 Made from Zweigelt, the most common red grape variety in Austria. Bright salmon pink. Watermelon and strawberry fruit dominate. Lovely texture to this wine, and there is a zesty/zippy freshness to the palate and an elegant finish. 11.5%, 90 points.


Reds

Vinkara, Doruk Öküzgözü & Bogazkere, Regions of Anatolia 2016 Turkey
An equal blend of two indigenous varieties: Öküzgözüand Bogazkere. The aromatic and juicy Öküzgözü blends well with the more tannic and complex Bogazkere. Masses of ripe berry and red stone fruit aromas, plus a touch of spice and low-key oak. The palate is generous, with good attack and a very smooth flow in the mouth. Balanced, with a lovely long finish. 13%, 91 points.

Cave de Chenas, Chenas 2018 France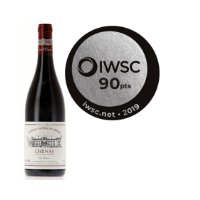 Chenas is the smallest and the rarest cru of Beaujolais. A sour and spicy start, with cinnamon in the background creating a fruity and complex nose. Cherries and tar appear later. Strawberry jam on the palate, with powerful tannins. Slightly spritzy, sweet and sour on the palate, with a lifted finish. 13%, 90 points.
Go to producer website

Biddenden Gamay 2018 Kent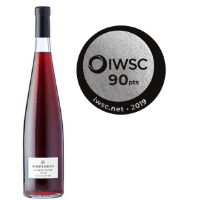 How many English Gamay have you tried? Even trying to find out how much is planted in the UK is something of a head-scratcher. More certain though is that, Biddenden, the oldest commercial wine operation in Kent, with vines first planted 50 years ago, makes a delicious 100% Gamay. Youthful, bright purple wine. The fruit is crunchy in style, showing mixed berry notes with slight herbal undertones. A hint of sweetness, with good grip and finish. Definitely one to have as a stand-by in the fridge as a quirky everyday tipple. With a string of warmer vintages, let's hope this deliciousness becomes a yearly offering in their portfolio. 12.6%, 90 points.
Available from Biddenden, £15.50