Experience the unknown: Eastern Europe's indigenous varieties
Wine News
A quick search on Google reveals that there are more than 10,000 wine grape varieties in the world. Italy alone has documented more than 350 varieties, and Croatia has its fair share too with 130 indigenous grapes. In 2012, Jancis Robinson MW published the most comprehensive guide to grape varieties, 'Wine Grapes', writing a million words on 1,368 grape varieties, but we probably only buy, smell, swirl and slurp around 1% of them.
Last month, our experts reviewed and tasted over 300 wines from Eastern Europe. Our panels were presented with a vast range of indigenous varieties, and it revealed some hidden treasures. There was a time when Eastern Europe was associated primarily with cheap bulk wines, but there's been a remarkable shift since the end of the communist period. We are now seeing the rise of what may be called the New Europe, as exciting new and revitalised producers look to reclaim the region's reputation for producing serious wine. What is already striking is the sheer diversity of styles on offer at accessible prices.
It is in these relatively obscure and unknown varieties that the most exciting potential lies for countries like Georgia, Croatia, Moldova, and Romania. There's no doubt that they produce some great wines from international varieties like Chardonnay or Cabernet Sauvignon, but what makes the winemaking in these countries really exciting is the local heritage of grapes like MalvazijaIstarska, Pošip, Plavac Mali, Xynisteri, Saperavi, Saperavi, and Babić, to name a few.
While they may remain niche on the retailer scene, some are championing those esoteric discoveries. Oddbins buyer Ana Sapungiu MW has been introducing less familiar categories to their range, for example. Wine Society buyer Freddy Bulmer has enlisted a selection of unknown native grape varieties from Eastern Europe. More recently, Waitrose has launched an 'experimental' range of wine claiming to be made up of wines from lesser-known grape varieties.
There's no excuse not to explore and lose yourself in the unknown. The varieties may be impossible to pronounce and remember – try Tămâioasă Românească or Babească Neagră – but my theory is that the harder they are to pronounce, the better value you'll get. Next time you're looking at a wine on a restaurant list or at your local store, be adventurous and try something different. It will give you real reward – and grab a copy of Jancis Robinson's Wine Grapes bible while you're at it.
We've hand-picked a selection of the very best wines from obscure grape varieties. Many of them unfortunately haven't got a home in the UK yet, but will hopefully find one soon.
The wines were tasted blind by panels of four experts, led by our Panel Chairs: Eric Zwiebel MW, cellar master at Summer Lodge Country Hotel in Dorset, Ana Sapungiu MW, Oddbins' head wine buyer, Igor Sotric, head sommelier at China Tang at the Dorchester, and Dominique Vrigneau, buying director at Watermill Wines. The panels are also overseen by members of our Wine Judging Committee John Hoskins MW and Dawn Davies MW.
Each wine was tasted individually then discussed by the panellists, with wines scoring 90 and above re-tasted by the Wine Judging Committee for final endorsement, and to ensure consistency across the panels.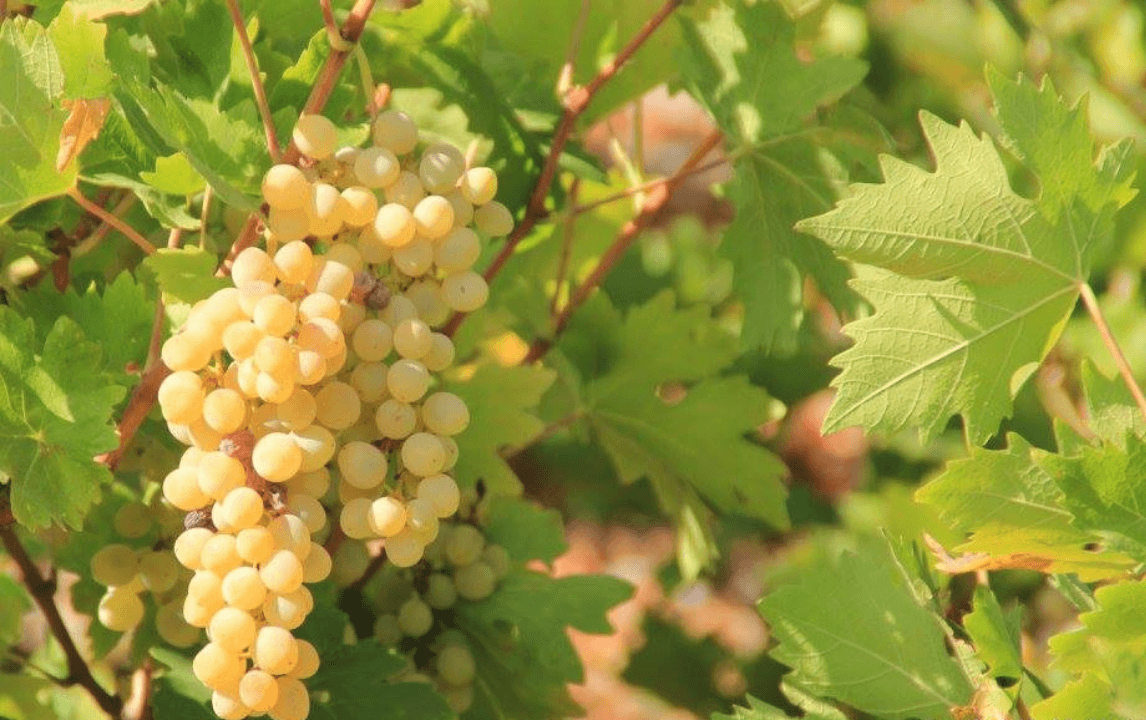 The whites


Opg Pilato, Malvazija sur lie, Istria 2015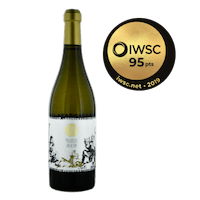 Croatia
Made from the oldest and most well-known grape variety in Croatia, Malvazija is the country's second most planted variety. Bright colour, with green tints. Beautiful fresh nose with citrus fruit and tangerine characters. This is evolving and opening in the glass all the time. The lovely minerality and beautiful texture carry the big but elegant palate to a grand finale. 14%
Teliani Valley, Glekhuri Rkatsiteli Qvevri, Kakheti 2017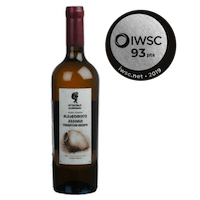 Georgia
Made from one of the oldest grape varieties in Georgia, Rkatsiteli is by far the most widely planted in its home country. This is made in a traditional style and vinified in clay Qvevri, a large lemon-shaped terracotta pot buried up to the neck in the ground. Fleshy summer stone and tropical fruits flavours on the nose. Full and fresh, with a good medium to long finish. 13%
Where to buy: In Russia via Wine Shopper, £20


Kamanterena Winery, Limassol 2018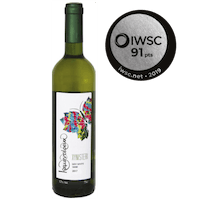 Cyprus
Indigenous to the island of Cyprus, Xynisteri variety was first mentioned in 1881 and placed as one of the better-quality grapes from the island. Watery pale lemon. Red apple, lime, melon and nectarine aromas. Tangy palate, lovely textured fruity, spicy and mineral palate. Refreshing, crisp medium-length finish. 11.7%
Korta Katarina, Pošip, Dalmacija 2017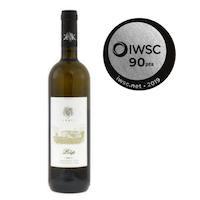 Croatia
Made from Pošip – arguably the most important white grape variety in Croatia for producing top notch quality wine – this example comes from Dalmacija, like many of the best ones. Bright yellow. Expressive nose of rich and citrus fruits. Greengages and quince combine beautifully with peach and lemon notes. A touch of white pepper adds to the complex finish. 14%
Where to buy: In Croatia via The Wine & More, £20


Semeli Estate, Mantinia, Peloponnese 2018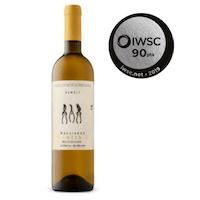 Greece
An aromatic grape mainly found in Peloponnese and especially in the region of Mantinia where this wine is from, Moschofilero is seeing an increase of popularity in the last 20 years and it is often rated as one of the finest and most interesting Greek white grapes. Two styles can be found: the light and low alcohol, or the richer, more concentrated style – this is the latter. Pale watery colour with the merest blink of pink. Wonderful varietal typicity with scents of yellow flowers, orange blossom, sweet herbs and citrus fruits. The palate is lovely – lashings of citrus and melon fruits, white peaches and minerals. Very complete and satisfying. 12.4%
Where to buy: The Wine Society, £10.95

Moldova
The Vioricagrape does not even make it into Wine Grapes by Jancis Robinson, but according to the Moldova wine association it's only recently been included in the list of European grape varieties. It's a very aromatic grape and, unlike this dry offering, used mostly in the production of off-dry wines. Viorica is also the name of newly-elected Romanian prime minister Viorica Dăncilă, the first woman to hold the office. The nose is reminiscent of notes from Gewürztraminer and Muscat grapes, with stone fruit, floral aromas and a bit of citrus. It is light, crisp and aromatic on the palate, with some melons and tropical fruit on the finish. 13%
Not available in the UK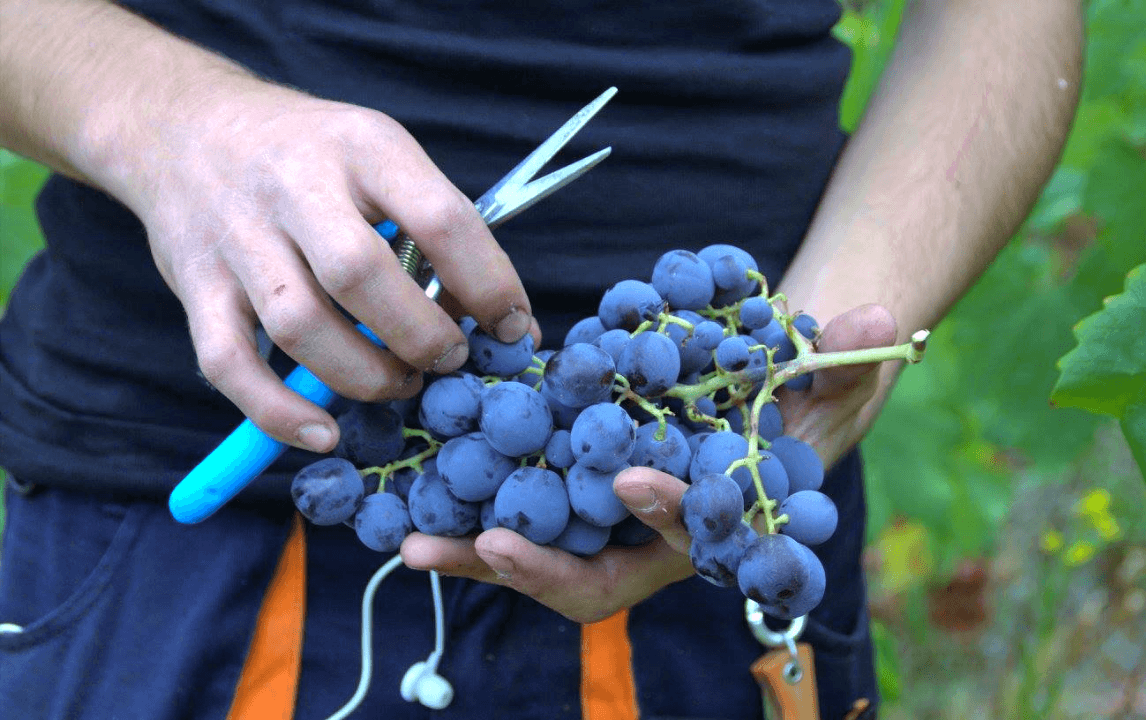 The reds


Fautor, Negre, Fetească Neagră& Rară Neagră, Valullui Traian 2017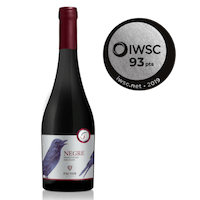 Moldova
This is a blend of Fetească Neagră– meaning literally 'black young girl' –and Rară Neagră – meaning 'grandmother's black' and better known as Babească Neagră. Fetească Neagrăis an indigenous grape to what is known now as the republic of Moldova, while Rară Neagră is a very old Romanian grape. They complement each other nicely, as one tends to produce full-bodied spicy red while the other produces a high acid fruity red. Youthful first impression of dark fruit on the nose, with aromatic spices and herbs. Concentrated palate with a savoury edge. The powerful dark cherry and damson fruit is supported by a generous amount of firm but well-controlled tannins. 14.5%
Marani, Saperavi Bio, Kakheti 2017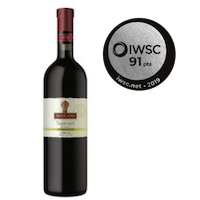 Georgia
From the most widely planted red grape variety in Georgia, Saperavi - meaning 'dye', after the deep black skin colour – produces a very savoury and age worthy style of reds like this example. Deep red colour; a fruity, spicy, quite meaty example with good, opulent blackberry fruit and firm tannins that tighten on the finish. 13.5%
Semeli Estate, Nemea Reserve, Peloponnese 2016
Greece
The most widely planted red grape in Greece, but also the most versatile in style, Agiorgitiko can produce everything from fresh and fruity wines to concentrated and tannic age-worthy reds, depending on the location and how the yields are controlled. This is definitely the latter style with a dark inky core colour. Lots of crushed red berry and stone fruit. A dash of cassis and spice. This is a concentrated style, with firm oak and noticeable alcohol. Acidity is fresh; well balanced and very drinkable. 14.2%
Where to buy: Novel Wines, £13.99 (2013 vintage)


Best value: Wine Atlas, Fetească Neagră 2018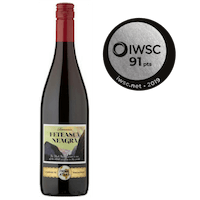 Romania
Asda launched the Wine Atlas four years ago, aimed at wine explorers. Philippa Carr MW was the brains behind the launch of the range with the 'Great Gatsby' packaging look. This wine is made exclusively for Asda from the unpronounceable native Moldavian variety, Fetească Neagră, and by the giant producer, Cramele Recas. This is a bargain and one not to miss. It's juicy, with a fruit-driven nose and palate with plenty of blackcurrants, blueberries, raspberries and sweet wood spices. Luscious and crisp at the same time with vibrant fruit and velvety soft tannins. 13.5%
Where to buy: Asda, £5.25


Domaine Porto Carras, Lim Neon, Macedonia 2017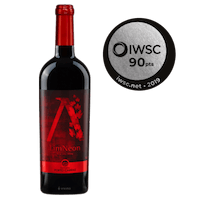 Greece
According to Wine Grapes, Limnio grape is one of the most ancient varieties still cultivated in Greece. It's grown mostly in the island of Límmos, but more recently also found in the region of Macedonia, where it produces a finer style of wine. A very distinctive nose: crushed fresh herbs with summer red berries and bay leaf. Crunchy fruit in the mouth, with a slightly warm finish. 13.5%
Korta Katarina, Plavac Mali, Primorska Hrvatska 2012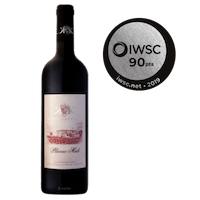 Croatia
First mentioned in 1841 as a typical Dalmatian coast grape variety – but probably much older – Plavac Mali is an ancient and widely planted red grape variety. This is not for the light-hearted, as it makes a big and powerful tannic style of wine. Ruby red; complex nose of red berry fruits and garrigue, with floral overtones. Smooth and silky on the palate, with lots of complexity and a layered quality to the fruit. 14.5%

Where to buy: In Croatia via The Wine & More, £20


Usadba Divnomorskoe, Marselan, Black Sea Coast 2015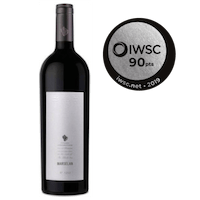 Russia
This is the exception to the list as its origin is not from Russia, but from France: a French crossing of Cabernet Sauvignon and Grenache found mainly in South of France. However, it is spreading, and can be found in Spain, California, Brazil, China, and now Russia. Lifted nose of deep dark damson fruit and black cherries, and a touch of olive tapenade. Big robust tannins at the end, with a spicy mocha finish. Powerful and pronounced. 14.4%
Where to buy: In Russia via Wine Shopper, £25

The IWSC 2019 is now OPEN - enter now to have your wines scored by our panel of experts. For more information or expert help, email info@iwsc.net.

Featured images: Kamanterena Winery.