Wine news
Malbec is renowned worldwide as the signature grape of Argentina, where it is grown in a wide variety of terroirs and is capable of great sophistication and ageability. What's less well-known is that Malbec originated in Cahors in the south of France, where it produces wines of a very different style. Where Argentinian Malbec is smooth, fruit-forward, with velvety tannins, in Cahors (where it's known as "black wine") it's less obviously fruity, with bold, grippy tannins and high acidity. For most people, Argentinian Malbec will be their first taste of the grape, but the wines of Cahors, though they don't have nearly the profile of their South American cousins, can be very rewarding.

In celebration of World Malbec Day on 17 April, take your pick from five top IWSC medal-winning wines:

Parcel N°2W Los Castaños Malbec 2013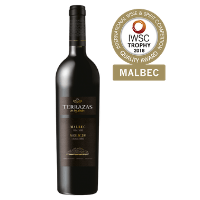 Paraje Altamira GI, Argentina
Deep opaque colour, scents of rich dark melted chocolate with savoury liquorice wrapped around plush damson fruits. Extremely rich and concentrated palate, and like a great orchestra, everything is perfectly in tune. Powerful presence and structure on the palate, plentiful refined tannins and seamless use of high quality oak. Truly great wine, long powerful and complex with great development potential.
Trapiche Terroir Series Malbec - Finca Ambrosia 2014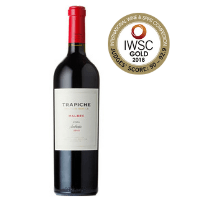 Gualtallary, Argentina
Deep inky red. A riot of jasmin, blueberries and violets erupts from the glass, a hint of coffee too: captivating though the bouquet is, the palate is a perfect match, bringing nutmeg and sweet spices, a balsamic note to enrich this full flavoured Malbec.
Available from: Great Wines Direct, £29.48
Yarden Malbec 2014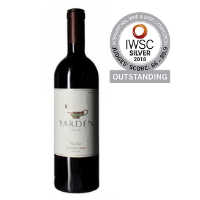 Galilee, Israel
High powered Porsche of wine with violets and warm spicy black cherry fruit on the nose and ripe core fruit on mid palate. Wonderful weight and density to the tannin structure which adds textural grip without dryness. Long charming finish.
Available from: Online Kosher Wine, $28.99
Dedicado Tupungato Malbec 2016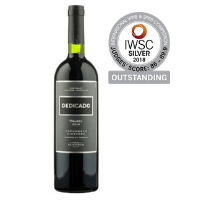 Tupungato, Argentina
Vibrant aromas, defined by floral notes (violets) pepper and spices, almost pungent to the nose thanks to the lively acids which define this excellent, still youthful cooler climate Malbec. Very assertive and vigorous on palate, well held and defined.
Available from: Hay Wines, £19.89
Graffigna Malbec 2014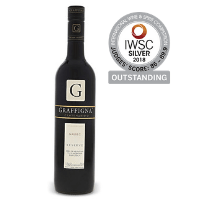 San Juan, Argentina
Dark garnet colour. From first sniff this exudes great "CLASS" and finesse: Lead pencil tinged with smoke on the nose combine with mature fruit aromas whilst the palate is harmonious and seamless, fleshy and multi-layered, with lovely depth and length.
Available from: The Wine Market (New York), $9.99


The IWSC 2019 is now OPEN - enter now to be in with a chance to win a medal this year. For more information or expert help, email info@iwsc.net.