Wine News
The IWSC has compiled its list of some the best Spanish wines available, from Viña Ardanza to aged Cava.

Has there ever been a better time to drink Spanish wine? For many, of course, Spain has always meant the dark-fruited, often lean and old-fashioned, red wines of Rioja, with an occasional foray west to Ribera del Duero, a case or two of Penedes to the east, and many sips of sherry. Rioja dominates for many reasons. It produces wine at every level – at the top end, venerable old wineries like Beronia, Cune and Muga, Viña Tondonia and Marques de Murrieta produce perfumed, delicate wines that will last five decades and more; but even the vast commercial producers like Pernod-Ricard's Campo Viejo (every corner shop in the UK is seemingly required by law to stock it) are utterly reliable.
But wine is produced in every corner of this vast and thirsty country, from the rainy coast of Galicia in the north-west, to the desert-like vineyards of Alicante to the east. In Rias Baixas on the Atlantic coast, you'll find fresh and luscious Albariños and Godellos, like the afforadble and fantastic bottling from Asda below. On the other side of the country, on the Mediterranean, the vineyards are arid and sandy, the winemakers coaxing elegant Monastrell and Bobal from stunted vines.
Spain's winemaking tradition is at least as old as the beautiful Arab watercourses that criss-cross the vineyards. Now we have dedicated importers who know and love the country, bringing in wines from Somontano, Ribeiro, Mallorca, Campo de Borja, La Mancha or El Bierzo. These wines are modern and fresh, full of bright acidity and lifted fruit. They go perfectly with dozens of dishes try Albariño with octopus, or the classic combination of Rioja and lamb.
The wines below are all IWSC 2019 top medal winners and some of the best Spanish wines available. Try them and you'll see why the judges loved them.

Asda Extra Special Albariño 2018
Rias Baixas, Spain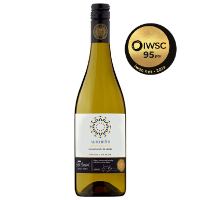 Intense and balanced throughout, wonderful testimony to what this variety can achieve. It has all the classic peach, honey and wild-flower notes, plus juicy melons and refreshing citrus, with a touch of wax and mineral notes. There's a hint of lees and yeast in the form of freshly baked bread crust, too. It is a great varietal example and a very charming wine.
Where to buy: Asda, £9

Bodegas Arzuaga Pago Florentino 2015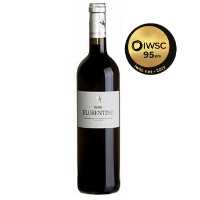 Vino de Pago, Spain

Smoky spice, black fruits and olive paste all blend harmoniously with beautiful new oak. The concentrated, complex palate has a sumptuous mouthfeel, beautiful integration and a great pepper and warm-spice element to the very long finish.
Where to buy: Vinissimus, £10.73


Coto Mayor Crianza 2016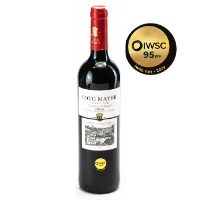 Rioja, Spain
Glorious toasty oak characters dominating the nose, with mocha and coffee. The fruit is mellow, plush and bright, with red and black fruits and cassis blending with classy oak. This is a plush and generous wine with great balance.
Where to buy: Vinissimus, £6.94


Faustino I Gran Reserva 2006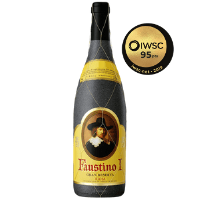 Rioja, Spain
This beautifully made wine is seamless, overt, youthful and authoritative. Strawberry and plum fruit combine with chocolate, vanilla and floral notes. Fresh, sweet-fruited and layered, with a very long, complex finish. An absolutely complete wine.

Where to buy: Tesco, £17


Jaume Serra Organic Cava NV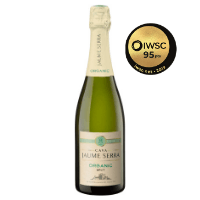 Cava, Spain
Appealing straw/pale gold colour, with white-gold beads. Savoury umami nuances, honey drizzled on hot buttered bread, praline, baked spiced peaches, and lemon cream. The palate is very aristocratic; a powerful silken flow with bubbly bursts carries the fruit. Spice and autolytic characters keep the taster discovering new and wonderful depths. Glorious mineral finish. Utterly fabulous.

Where to source: Garcia Carrion


Legaris Moradillo de Roa 2015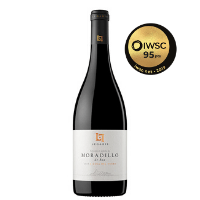 Ribera del Duero, Spain
This is a great example of a very elegantly made wine, with complex notes of cassis, dark fruits, plums and wood spices. It has firm but fine and well-integrated tannins and signs of appropriate use of fine oak. The palate is complex and balanced, with great potential for further ageing. It is silky and long on the finish, with a lovely aftertaste.

Where to buy: DrinksandCo, £27.84


Ars Collecta Jaume Codorníu Gran Reserva 2013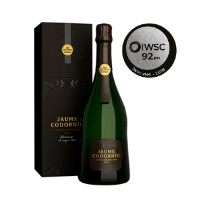 Cava, Spain
The intense nose has white stone fruits and minerality. The palate has great body, with an almost honeyed sweetness mixing with the toasty characters. Poised, with excellent balance.

Where to buy: Vinissimus, £26.61


Finca La Estacada 12 Meses 2016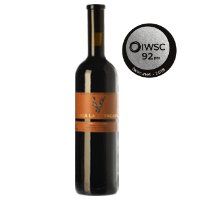 VdT de Castilla, Spain
There is a good, deep core of fruit here – dried fruits, spicy and savoury in nature, that appear on the well-layered palate. Tobacco and smoky vanilla notes come through late, adding complexity to the long finish.

Where to buy: Vinissimus, £6.32


Viña Arnaiz Gran Reserva 2011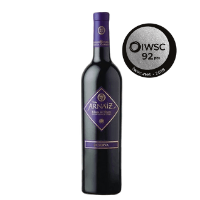 Ribera del Duero, Spain
Still youthful and fruity, with some signs of development, this has spicy notes and liquorice, with earthy notes and autumn leaves. A full-bodied wine, with generous use of oak, making it complex and well balanced with a long-lasting dry finish.

Where to buy: Garcia Carrion, Case of 6 €90.00


Viña Ardanza Rioja Alta 2010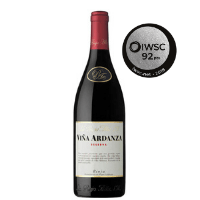 Rioja, Spain
Pronounced and lively, with an elegant balance on the nose and palate. This has a bit of toasted hazelnut, vanilla and ripe red fruit and plums. The palate is smooth and well polished, with integrated tannins and a big creamy texture. Balanced and vivacious, with a long-lasting elegant finish of fruit and spices.
Where to buy:
BBR
, £23.68
The IWSC 2020 is now OPEN - enter now to be in with a chance to win a gold medal this year. For more information or expert help, email info@iwsc.net.