Susy Atkins' pick of IWSC 2018 winners
Wine News
Last week, presenter and Sunday Telegraph wine columnist Susy Atkins presented a series of IWSC award-winning English sparkling wines, in a highly attended seminar at the London Wine Fair.
Discover the six wines she chose, and hear more from Susy about what we can expect from the industry in the coming years.
"It was a delight, as ever, to show the brand new award-winners from the English wines section of the IWSC. I selected six of my favourites and showed them to a large and inspired audience.
The number of medals awarded for English wines has been about the same this year as last year, but there are many more Silver and Gold Outstandings and fewer Bronzes, so you can see that the quality has moved up, which is a very good sign.
I deliberately picked quite a diverse range of wines, so some of them had a lot more age: we had an '08 and an '09 that show the maturity that can be achieved when acidity softens over time. Then I showed some younger ones that had that crisp, apple fresh character. The point is that English wines can be viewed two ways: either the very youthful, refreshing style, or with a different, toasty, buttery depth to them. English wine is really quite diverse now.
English wine is on a roll. Prestigious competitions such as the IWSC show it competing very successfully on an international stage. The winemakers are inspired; they are planting about 1.5 million vines in England and Wales this year, so it's expanding rapidly. It's very exciting."


Tasting notes from the IWSC judges or directly from the wineries.
Bluebell Vineyard Hindleap Late Disgorged Blanc de Blancs 2008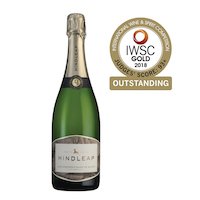 Bluebell Vineyard, Sussex
Mid golden-yellow, minuscule bubbles; intense nose of ripe yellow fruits, toast, butter and age; fabulous flavour concentration and beautiful integration, still fresh and racy, lovely creamy texture of mousse and phenomenal length. Complex and complete.
Where to buy: Bluebell Vineyard, £41.95


Ridgeview Bloomsbury NV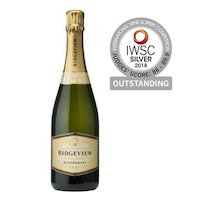 Ridgeview Wine Estate, Sussex
The Bloomsbury is light golden in colour with a fine, persistent mousse. Citrus fruit aromas with hints of melon and honey. Chardonnay dominance brings finesse, along with a crisp freshness. The Pinots add depth and character leading to a beautifully balanced finish. Will age gracefully over time as the Chardonnay matures.
Where to buy: Ridgeview, £30


Wiston Estate Cuvee 2009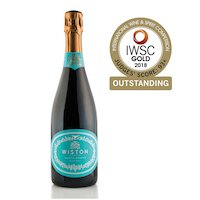 Wiston Estate Winery, Sussex
Lovely well integrated and persistent creamy mousse. Excellent aromas of brioche and hazelnut showing lovely combination of autolysis and bottle age. Palate has an impressive weight of fruit. Incredibly balanced structure leading to an endless finish, and will continue to age.
Where to buy: Wiston Estate, £32.95


Greyfriars Vineyard Blanc de Blancs 2013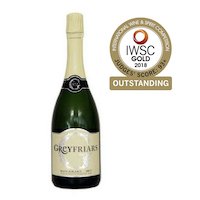 Greyfriars Vineyard, Surrey
Very pale lemon hue, persistent bubbles; green apple and fresh croissant notes; nearly dry, lively acidity supporting very good concentration of flavours of pear, apple and lime, creamy mousse texture, well-defined wine with long finish. Attractive, well-balanced with some maturity; no rush to drink.
Where to buy: Greyfriars Vineyard, £21


Hattingley Valley Classic Reserve NV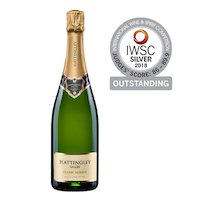 Hattingley Valley Wines, Hampshire
Pale gold in colour with an abundance of fine bubbles, this has vibrant baked apple, creamy nougat and brioche notes on the nose, supported by a hint of toast and fresh red fruit representative of the 2014 vintage. With notes of soft lemon sherbet on the palate, the wine has a beautiful weight from partial oak fermentation of the base wine. Refreshing and perfectly balanced, this wine has a delightful long finish.
Where to buy: Hattingley Valley, £30


Marksman English Sparkling Brut Blanc de Blancs 2013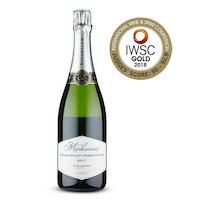 Ridgeview Wine Estate, Sussex
Complex flavours of red apple, exotic spice and brioche are underpinned by beautifully balanced acidity and a long, mouth-watering finish. An outstanding vintage sparkling wine from one of England's finest estates, Ridgeview.
Where to buy: Marks & Spencer, £26


Watch the video:



The IWSC 2018 is now OPEN - enter now to be in with a chance to win a gold medal this year. For more information or expert help, email info@iwsc.net.