Renowned Bordeaux château presents finest vintages at IWSC-hosted dinner
Wine News
Bordeaux's renowned Château Malartic Lagravière presented a selection of its finest vintages to a room of wine lovers in London last month at an exclusive IWSC-hosted dinner.
The event was the first in a series of winemaker dinners hosted by the IWSC and UK-based 'gastronome's bible' Harden's Guides, following the launch of the IWSC's premium membership club Club Oenologique.
Séverine Bonnie, the owner of the Graves Cru Classé, presented her wines – including the iconic 2009 and the 1998 in magnum – to 35 diners, in the stunning Garrard Room on the top floor of prestigious private dining club Mosimann's.
Served alongside a dinner of truffle risotto, seared fillet of English beef, farmhouse cheeses, and dark chocolate fondant were Gazin Rocquencourt White 2014, Château Malartic White 2006 and 2013, Château Malartic Red 2009 and 2011, and Château Malartic Red 1998.
The Bonnie family took over Château Malartic Lagravière in 1997. In 20 years, along with consultant Michel Rolland, they have transformed it into a property with a formidable reputation.
"It's one of the most exciting properties" in the Graves, Max Lalondrelle of Berry Bros & Rudd said.
"This is definitely a property on the rise and one we have been following for quite a number of years."
Bonnie herself was very pleased with how the dinner went: "It has been very interesting for me because the questions were focused on the business, on the winemaking process, on the terroir. I think that people want to learn more and to know what they have in their cellar, when to open the wines and how to consume them.


Séverine Bonnie of Château Malartic Lagravière with IWSC General Manager Adam Lechmere

"I think that the most important thing is to feature Malartic Lagravière in London at these kinds of dinners, to wine lovers, to explain to people what we are doing – the philosophy of the Bonnie family and our way of producing wines for more than 20 years – and to share with people, because in the end speaking about wines means drinking, pairing with food, and sharing great moments."
Guest Philip Pell, owner of Kosher-Chinese restaurant Kaifeng, said "it was an extraordinarily pleasant evening with good company, and Mosimann's putting on a fine accompaniment to the Malartic Lagravière wines.
"I'm not the greatest fan of Bordeaux whites – I was surprised at how well they showed – but the two stars for me were the 2011 red – elegant and charming – and the 2009 red, a powerhouse that I might prefer in a few years' time.
"It was a well organised, delightful event that I thought was fair value for the level of quality enjoyed," he said.

Watch the video:



Tasting notes by IWSC General Manager Adam Lechmere
Gazin Rocquencourt White 2014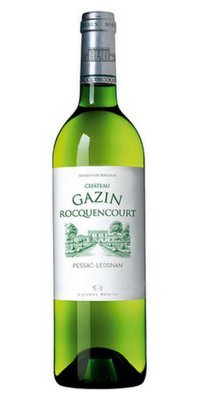 The Bonnie family bought this fine old estate – one of the oldest in Leognan – in 2006. The soils are classic Graves, the 22ha of vines occupying a fine gravel hilltop. The wine is 100% Sauvignon Blanc. Fresh, citrus nose and lovely bright palate with fine acidity and delicate, quite robust fruit. A charming wine, perfect for the excellent Mosimann's canapés.
Château Malartic Lagravière White 2006
Luscious colour – deep golden straw. There's a bit of reduction on the nose giving classic flinty notes, then on the palate intense tropical hints after sweet apple and citrus flavours, a creamy weight and fine savoury length. Superb, elegant, still young after more than a decade and lots of life ahead
Château Malartic Lagravière White 2013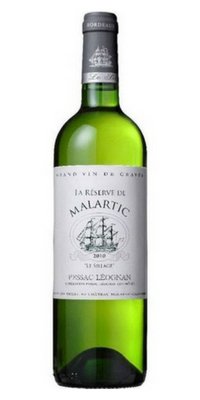 Wonderful contrast with the 2006 and a fabulous match with Mosimann's signature dish, truffle risotto. Savoury gooseberry nose, modern and fresh, excellent acidic heft, and a palate loaded with peach and pear, sweet top notes. Clean and luscious.
Château Malartic Lagravière Red 2009
Pure minty, savoury top notes, really bright fruit, fine insistent tannins and a juicy, aromatic finish. This is classic voluptuous modern claret, the tannins velvety but present, the fruit lifted and mouthwatering. Expensive, renowned vintage utterly delicious now and for a good few years yet. Severine described it as a "shiny" vintage.
Château Malartic Lagravière Red 2011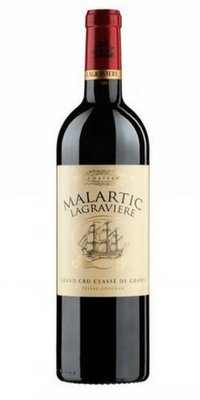 Precise, austere, arrow-like intensity, purity of fruit, tight, intense tannins and superb weight. This is now shy and almost awkward, but it will blossom into a wonderful maturity five years or so. Fascinating now, will reward many years' cellaring, as the wine merchants say.
Château Malartic Lagravière Red 1998 Magnum
This was the first vintage the Bonnies made in the new cellar they built when they arrived. The idea has always been to reflect the terroir as faithfully as possible, Severine explains: the generous gravel mounds that surround the chateau give wines of wonderful complexity and precision. The 1998 is still fresh, earthy, soft tannins, full soft bramble fruit with a perfumed, raisined edge. It's full of life: venerable, with great purity and concentration. Aristocratic.