Tom Cannavan: Wine Communicator of the Year
IWSC news
Tom Cannavan is the editor of online magazine wine-pages.com, which in 2017 celebrated 22 years of continuous publishing.
How long have you been involved in wine?
For 25 years professionally, starting with writing a few bits for local magazines and newspapers while working as a university teacher. I launched wine-pages.com in 1995, and by 2002 it had become my full-time career.
How has your approach to wine communication evolved over the past 20 years?
I've tried to hold onto the values of 'proper' communication that is authoritative but at the same time approachable and inclusive, regardless of whether that is via social media, live presentations or the written word.
What made you launch your Festival of Wine events, and how successful have they been?
I launched my first event in my native city of Glasgow in 2002, and it ran until 2009 before other things took over my time and energy. But I relaunched in 2016 in Glasgow, Edinburgh and London and have been overwhelmed by the success. At every event, all exhibitor tables have been snapped up and every single consumer ticket sold out, many months in advance.
I think a lot of the success is because my events have disrupted the established model for such events to an extent: I charge exhibitors much less than similar events, so I attract a more diverse set of exhibitors. But I also sell all my tickets at full price, with zero discounting.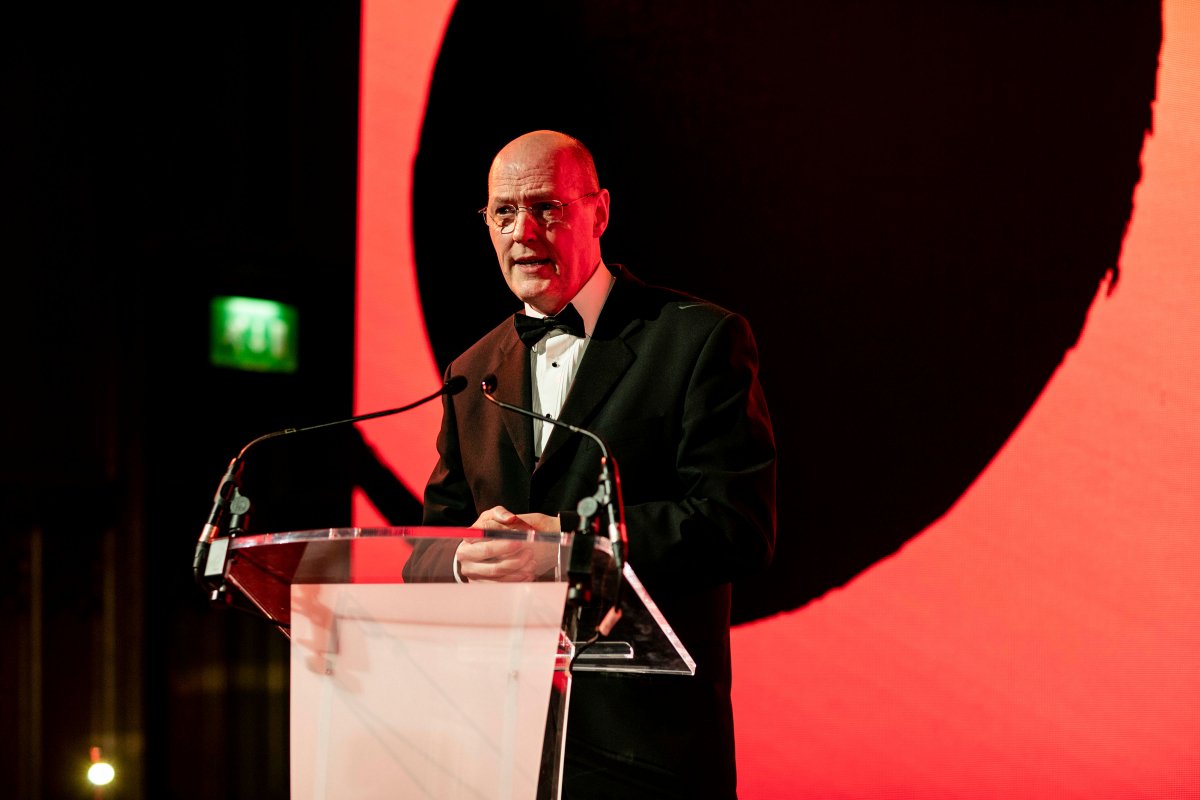 What has been the most memorable part of your career so far?
Probably launching my festivals to such success – and of course winning the IWSC Wine Communicator of the Year.
What are this year's wine trends?
There's a buzz about Portugal and for crémant sparkling wines, but the trend continues towards fresher styles and lower alcohol generally. Who knows where 'natural wine' is heading, but it is creating extra interest in wine.
What was the last bottle of wine you drank?
A bottle of Greek white wine from the island of Evia made by Avantis Estate – very fresh, tangy and delicious.
Who inspires you most in the wine world?
All good winemakers. A whole year's worth of planning, work and worry comes down to a few weeks of harvest and fermentation, and I am amazed at how many of them I meet who seem relaxed and in control. I know I wouldn't be.



The Wine Communicator of the Year Trophy is sponsored by Vinitaly.

Vinitaly, organised by Veronafiere, one of the world's largest international wine and spirit trade shows with 4,380 exhibitors and 128,000 visitors in 2018, will be held in Verona, Italy, between 7-10 April 2019.
Vinitaly created and has sponsored the Wine Communicator of the Year award since its inception in 1996, when Jancis Robinson MW became the first to receive the accolade. The award has been designed to recognise individuals or organisations whose communication skills have made an exceptional contribution towards promoting and increasing public awareness and interest in wines and spirits over the previous 12 months, whether through publishing, journalism, new media, radio or television.

Read the full results magazine.