Outstanding Achievement in the Scotch Whisky Industry: David Stewart MBE
IWSC news
David Stewart's pioneering techniques have had a profound impact on the production methods used today, and he has developed a number of award-winning whiskies enjoyed by drinkers all over the world. In 2016, he was presented with an MBE by Her Majesty the Queen.
What first attracted you to the Scotch whisky industry?
I wasn't initially attracted to the Scotch whisky industry. When I left school, I just wanted to get a job, and William Grant & Sons was looking for a whisky stocks clerk. I did clerical work for two years, then Hamish Robertson – the company's master blender – brought me into the sample room, and that was the start of my learning about Scotch whisky.
I spent the next 10 years nosing everything that came through the sample room, selecting casks
to create the Grant's blended whisky and the Glenfiddich single malt whisky. When Hamish left the company, the family gave me the role of master blender. I held this position for the next 35 years, and now I work on a part-time basis as the Balvenie malt master, responsible for the quality and consistency of all our different expressions.
What is the key to the success of William Grant & Sons?
William Grant & Sons is a family-owned company now run by the fifth generation of the family. I think this makes a big difference in having a greater degree of consistency. We also have a great portfolio of brands that are very successful, namely the William Grant blended whiskies and the Glenfiddich and Balvenie single malts.
What has been your career highlight?
One of my career highlights was the creation of the Balvenie Classic range in 1983, which were all cask finishes matured in American oak, then finished off in European oak. The 12-year- old Balvenie Classic evolved into the Balvenie DoubleWood 12-year-old, which was launched more than 25 years ago in 1993 and is now the bestselling expression in our range. To celebrate this, we bottled a limited-edition 25-year-old Balvenie DoubleWood last year.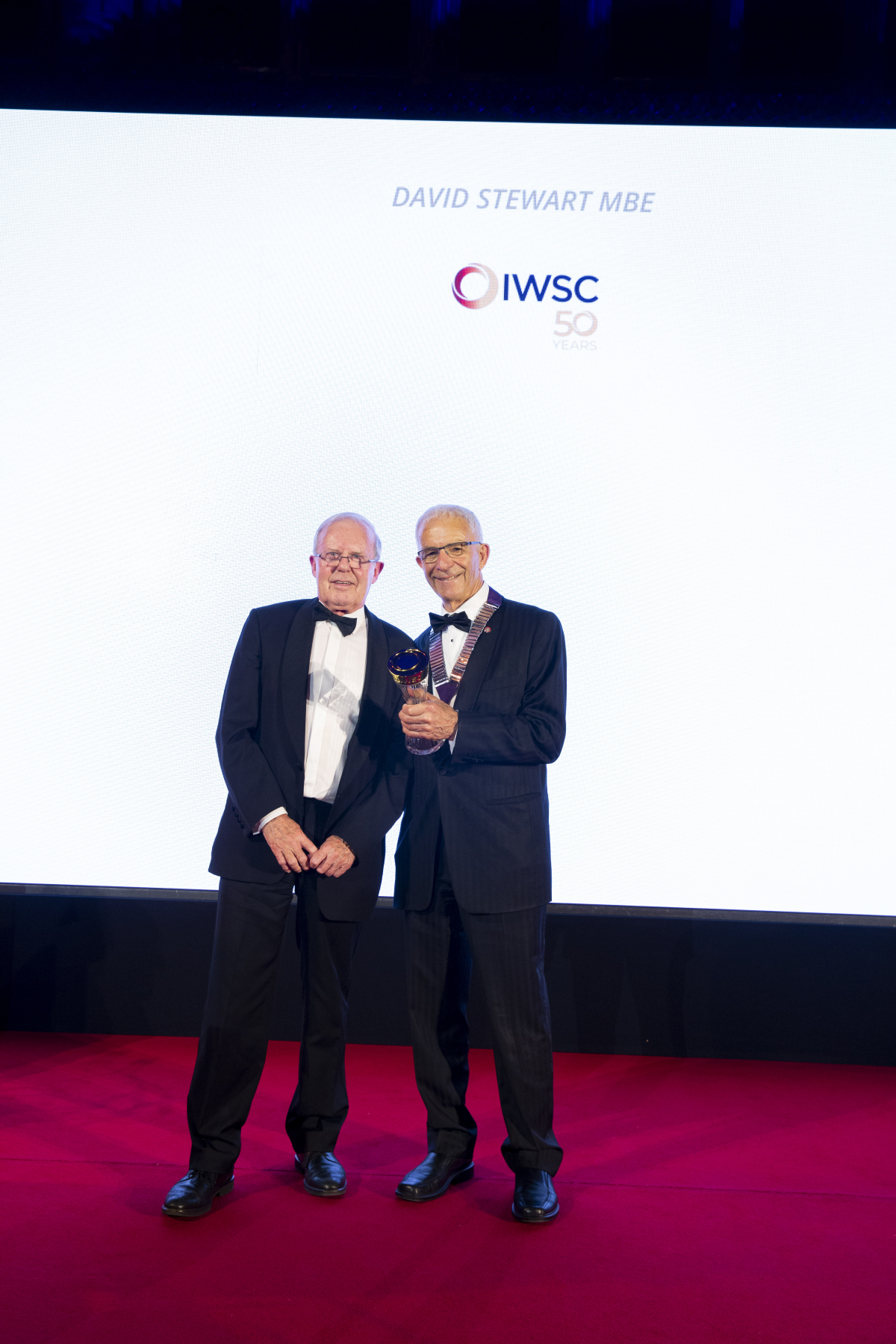 How did you feel on receiving news of your MBE?
It came as a huge surprise, and my family and I are very proud of my achievement. I met Her Majesty the Queen at Holyrood Palace in Edinburgh in July 2016, where she presented me with my medal. It is certainly a day that I will not forget.

What's exciting you most in the industry at the moment?
I've been in the Scotch whisky industry for a long time and have seen peaks and also troughs, when distilleries have been closed or mothballed. But we are now in a fortunate position, with distilleries increasing production and a good number of boutique distilleries opening. This is great news, because the Scotch whisky industry is predicting much greater sales in the years ahead and is planning to have sufficient Scotch whisky maturing in casks to meet this growing demand.
What bottle do you currently have open?
My two go-to whiskies are the Balvenie DoubleWood and the Glenfiddich 15-year-old Solera Reserve. For special occasions, if we have friends in for dinner, I might offer the Balvenie Port Wood 21-year-old, my favourite single malt whisky.

Read the full results magazine now.