Wine Communicator 2020 nomeações
Datas importantes
Nomeações abertas
22nd January 2020 - 14th February 2020
Whose writing engages you? Whose presenting inspires you? Whose words make you want to buy and try?

IWSC, in partnership with Vinitaly, is inviting key members of the IWSC awards to nominate someone for the prestigious Wine Communicator of the Year. The winner will follow in the footsteps of Wine Folly's Madeline Puckette (pictured below), who was presented the trophy in 2019.

We are looking for the most relevant, on-trend and current communicator about wine from the world of journalism, TV, radio, blogging and education.

Please nominate your chosen individual to be listed for the work they have produced in the past 12 months by filling out the form below. We will take it from there and contact them for more information, before creating a shortlist of nominees.

The worldwide winner will be invited to Vinitaly in April, presented with their award at the prestigious gala dinner and invited to present a specialist tasting. They will also be invited to the IWSC awards ceremony.

We look forward to receiving your nominations. Please get in touch with kirsten.ferrone@iwsc.net if you have any queries.
Past winners include Madeline Puckette,

Tom Cannavan, Joe Fattorini, Joe Wadsack, Tyson Stelzer, Jane Parkinson, Dave Broom & Jancis Robinson MW.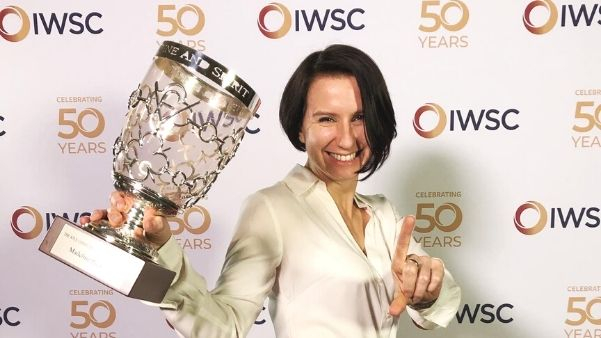 Patrocinado por Vinitaly