Wine News
In honour of International Women's Day, a day held annually on 8 March to celebrate women's achievements throughout history, we spoke to four key women in the wine industry to hear more about their achievements, their advice to fellow women, and how they think the industry can work to better improve equality.
Award-winning winemaker Cherie Spriggs has headed up English sparkling wine estate Nyetimber for over 11 years. The estate was declared English Wine Producer of the Year 2016, and in 2017 was awarded Gold Outstanding for its Blanc de Blancs 2010, as well as Gold and Bronze for its Classic Cuvee NV and Rosé NV respectively.
Mimi Avery is a fifth generation member of the long-established Bristol-based wine merchant Averys, which innovates and pioneers up-and-coming wine regions and winemakers, where she works as Brand Ambassador.
Cherry Constable is an independent drinks writer. She judges for multiple international competitions, and was awarded Associate Judge of the Year 2017 by the IWSC in recognition of her tasting ability and breadth of knowledge.

Finally, winemaker Gina Gallo is the senior director of winemaking at Ernest & Julio Gallo Winery, and a former IWSC president. She is a board member of the American Farmland Trust, and Taste of the NFL, where she works to preserve agricultural land and raise funds for anti-hunger initiatives.

All four women have important advice to offer for newcomers in the industry. Constable, for example, urges young women to never be afraid of their own voice, while Avery says it's most important to do what you love. Gallo shares the importance of learning from a mentor, and Spriggs encourages women to focus on the work and forget the rest - at the end of the day, it's all about making and celebrating fantastic wine.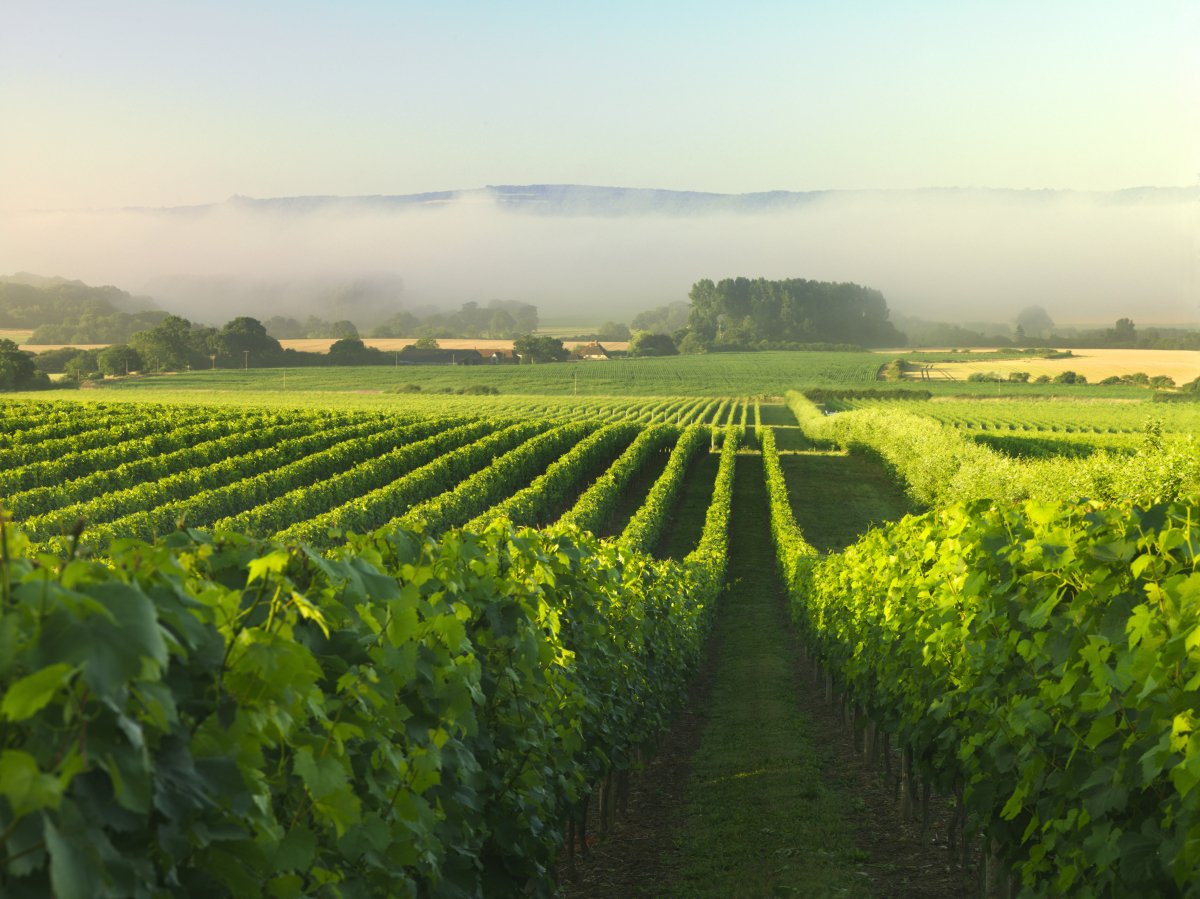 Nyetimber vineyards
What is your experience of being a woman in the wine industry – do you think gender makes a difference?
Cherie Spriggs: If I go back to the beginning of my wine career, starting with school [Spriggs completed her oenology training at the University of Adelaide], I would say that our classes were close to 50/50 male and female, so right from the beginning I can't say I ever felt an inequality in the industry. If I'm really honest, the only time I think about my gender is when I get asked about being a woman in the wine industry. I think that may be because I'm very fortunate to have only worked in really great companies with good people.
Mimi Avery: I love the wine trade, everyone is very gentlemanly – where there are women, I have found them to have no different knowledge, background, or love of the product to any men. It just happens to have been male dominated in the past – mainly due to women not travelling alone in the '20's when that all started. They say women are better tasters…
Cherry Constable: Studying at Plumpton College and gaining my WSET Diploma at the same time put me in good stead for meeting colleagues and developing both my career and reputation. However, I have experienced situations where I have been spoken down to and my opinions have been unfairly dismissed. Whilst these scenarios should never occur, I feel it is more of a global issue than one specifically experienced within the wine industry.
I feel that my main obstacle has been my age rather than my gender. There is an unfounded view that people come into the wine industry as a secondary career. Therefore, many people simply do not believe that I am equally knowledgeable.
Gina Gallo: I have been very fortunate. We've always had strong women in our family, and everyone has always been supportive and proactive about having women join our family winery. Our winery has always worked to nurture female talent. I had to prove myself as a winemaker, but I was given the same opportunity to do so as anyone else.
I recognize that in being a member of a winemaking family, I didn't face barriers that other women might have faced in terms of being taken seriously as a winemaker, finding work and being accepted as an authority in the cellar. In my experience, the barriers I faced were about proving myself individually.
For the women who were trailblazers in the wine industry, like Heidi Barrett, Helen Turley and Zelma Long, I think gender definitely made a difference. They had to prove that women are just as capable and creative as any other winemaker. But their work began a revolution. That revolution, along with other changes in how women are perceived in society, makes it much better for women in the wine industry today.
There are many highly-respected women working in wine and spirits today. But, there is still work to be done to reach true equality.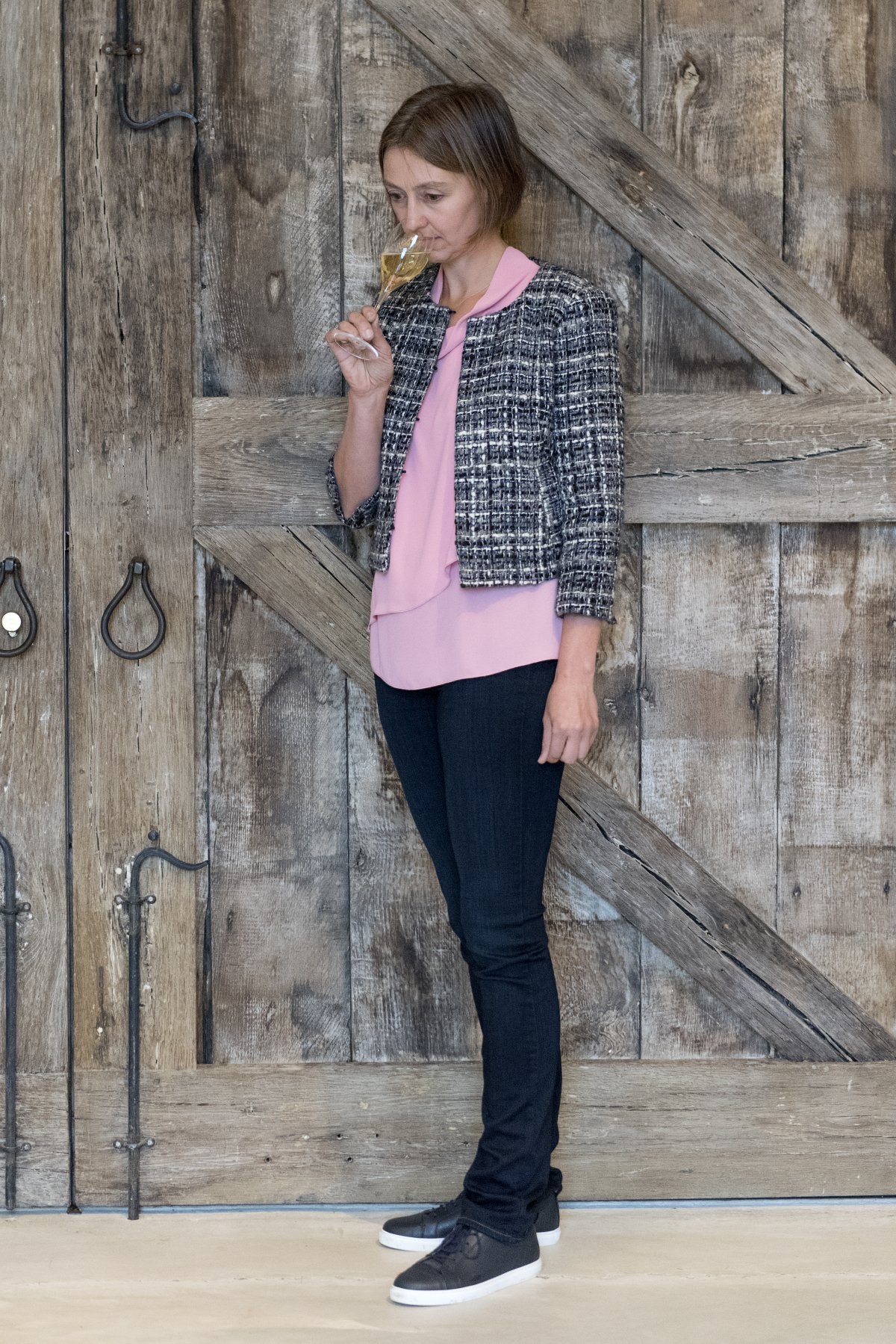 Cherie Spriggs
How can the wine industry work to better improve equality?
CS: It's a tricky one for me because of course I've got friends in the wine world and I do hear that there can be issues, but it's not something I've seen first hand. As far as I can see, I don't think that there's something special or specific in the wine industry that is different to the equality issues that exist in any working industry.
MA: I believe that more women than ever are taking the WSET courses and the MW. I think that the dominance of the 'man of the house' buying everything other than the everyday drinking wine is no longer the case. When I took the MW, 70% of wine was bought by women (on the weekly supermarket shop).
CC: There are numerous physical tasks to be undertaken within the wine industry which are still fundamentally seen as "male roles". It is the responsibility of the employer to ensure they do not dismiss female candidates due to preconceptions.
Controversially, I believe we should not highlight "women in wine" as a separate entity. We are all workers within the wine industry and we should be championing every achievement, regardless of whether a male or female has attained it. I personally feel that by distinguishing the fact that a woman has achieved something reinforces the negative perception that this is an unusual occurrence.
The main issue is encouraging people to see the wine and spirits industry as a viable option. So many jobs and roles are not fully defined or widely advertised – it is an ongoing problem that the public do not know these opportunities exist. I didn't actively choose to join the drinks industry, I "fell" into it as much as the next person. Similarly, we need to ensure that the industry pays a fair wage to all its workers.
GG: We can only improve equality by providing everyone with the same opportunities as everyone else. I think it's important for women in the wine industry to support one another and bring recognition to our collective achievements.
Be active in organizations like Women of the Vine & Spirits and Women for WineSense, which bring women together to share their experiences, learn from one another and find support. These organizations empower women to become confident leaders. Also be active in your local or industry-specific trade organizations and associations, like the Napa Valley Vintners, Sonoma County Grapegrowers or California Association of Winegrape Growers.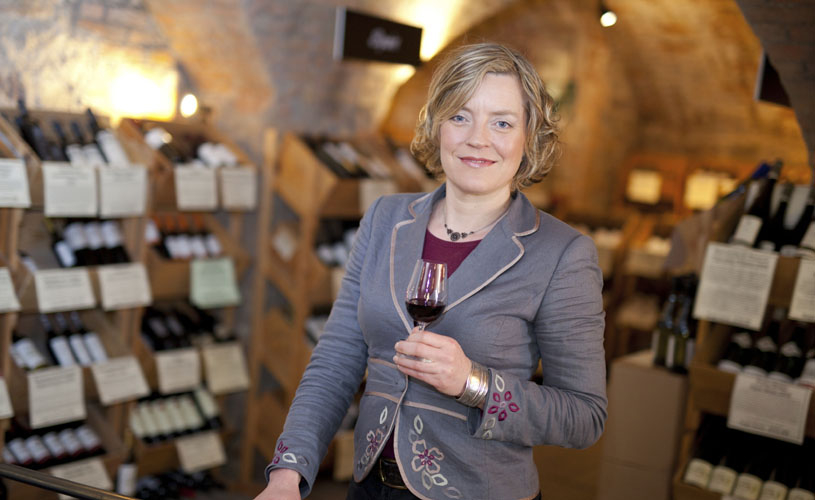 Mimi Avery
What advice would you give to fellow women in the industry who might be working their way up the ladder?
CS: Focus on the work and making fantastic wine. Don't focus on the fact that your gender is a woman. The market knows what good wines taste like and that always will win out in the end.
MA: Just do what you love, treat people the way you want to be treated, and enjoy it – luckily the wine trade is not being a wage slave.
CC: Never be afraid of your own voice. I am not an outspoken person; I will naturally avoid confrontation if possible, but that doesn't mean my values and opinions aren't important. If a situation upsets me, I'm treated badly or I see others being victimised, I will always say something. This doesn't need to be in the heat of the moment: a quiet word to a senior member or a written account of the incident is equally important. The more we talk about issues, the better the discussions will be and hopefully, the results.
Equally, never be afraid to ask questions! Don't be afraid to ask someone their opinion, for their advice or for information based on their job title. They may be the CEO, but they are not better than you, they just have different experiences.

GG: Never stop learning. Never stop asking questions. Once you stop asking questions, you stop learning. This was one of the most important things my father and grandfather taught me when I was just starting out as a winemaker.
I have been blessed in my life, and I have found that many have been similarly blessed in their lives, to have found mentors that have helped guide us. I think we as a wine industry can also work toward equality by being mentors or supporting mentorship within our work organizations and personal communities. Take the time to recognize other talented women and be a mentor to them. Or if you're starting out, ask someone you respect and admire to be a mentor to you. I would not be where I am today without the guidance of the people I consider my mentors — I don't think anybody can succeed without them.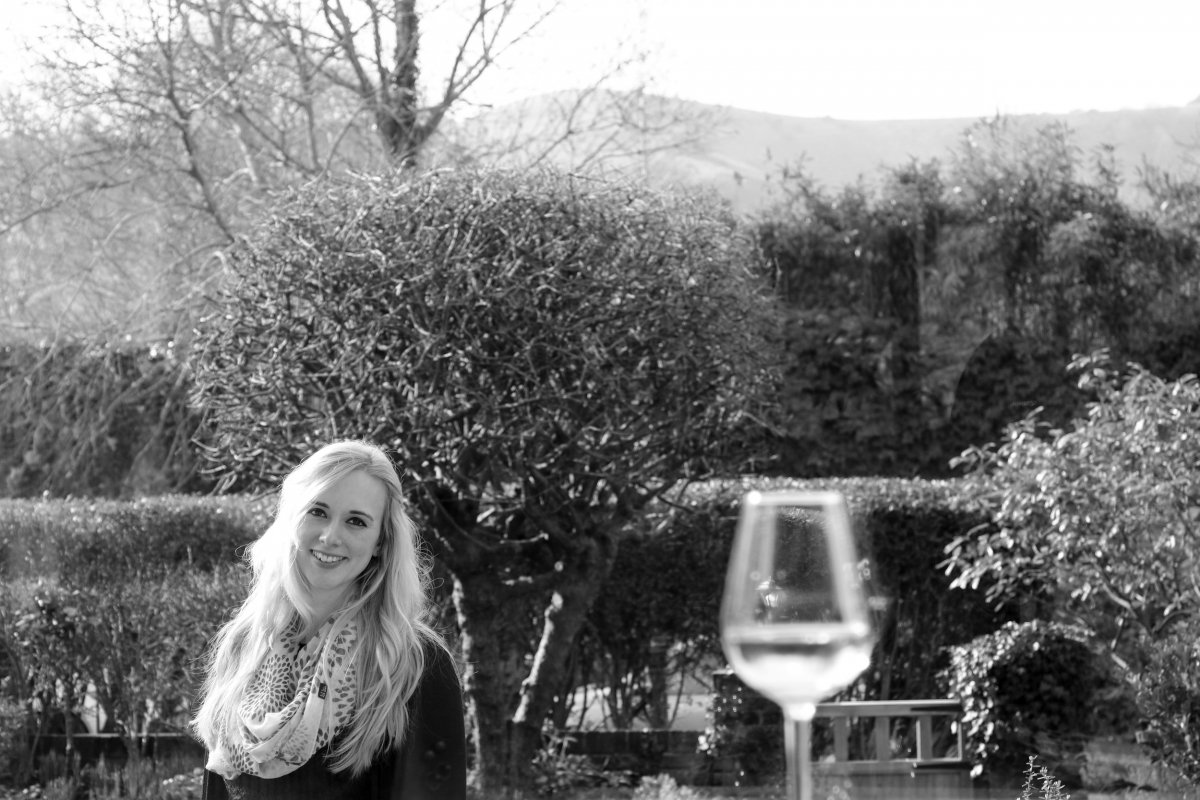 Cherry Constable
What has been the highlight of your career in wine so far?
CS: I've had the opportunity to develop Nyetimber into the most consistent sparkling wine producer in England with global recognition for our wine quality. That journey of coming into a business and seeing what needed to be done to make the wine quality right at that top international level, and doing that not just once but on a consistent basis – that's what I'm proudest of. That takes a lot. It's not just a one-off one hit wonder. It's the consistency of all of that day after day after day hard work you put in.
MA: Being the chairman of the West of England Wine and Spirit Association for the last two years. It is an interesting time at the moment and trying to disseminate the information from the government to the local wine trade – and giving them tastings to increase their wine knowledge – has been great – even a one-day trip to Madeira was an eye opener.
CC: Being awarded the IWSC Associate Judge of the Year 2017 was certainly a career highlight – especially as I'm proud to represent both the wine and spirits sides of the industry. Another highlight is meeting so many enthusiastic, passionate and inspiring people. I adore learning the personal stories behind brands and feeling as though you're going on a journey with that person and their bottle of wine is the result of a fantastic adventure.
GG: I want to ensure that the things that are important to a good life are available to every person and every family. The highlight of my career is the thing that moves and motivates me the most: that everyone has regular access to fresh and healthy food, grown as locally as possible by hardworking farmers and ranchers.
I am on the Board of Directors for the American Farmland Trust, which works to preserve agricultural land for future generations. I am also a board member at Taste of the NFL, which raises funds and awareness for food banks and anti-hunger initiatives across the United States. These organizations help all Americans to have access to fresh, sustainable food at affordable prices. This is my passion.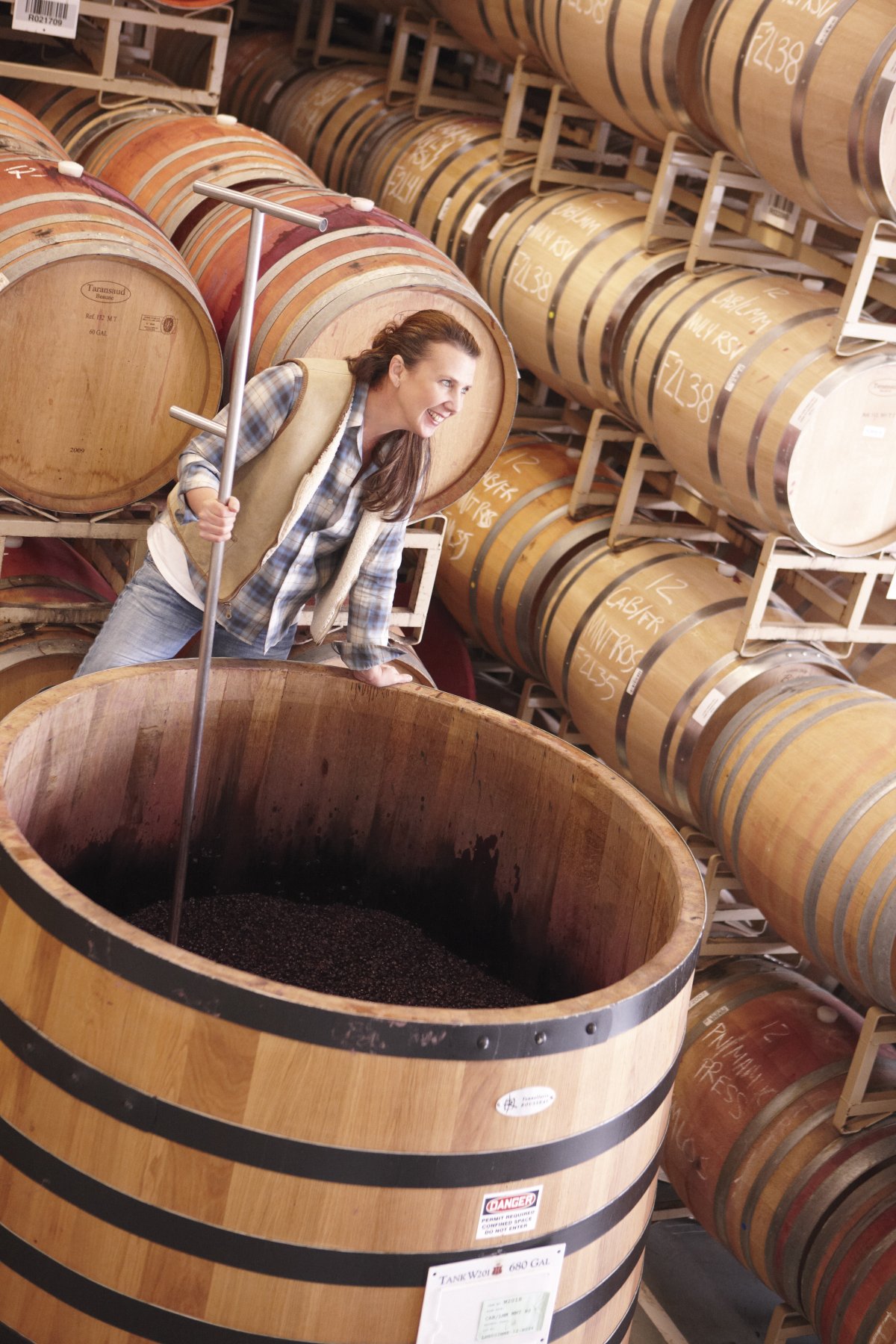 Gina Gallo

Which women – current and from history – would you invite to your ideal dinner party?
CS: Vanya Cullen, who is a fabulous winemaker in Western Australia, and Véronique Drouhin, who has the responsibilities of the Drouhin wine that's made in Oregon. They're two fantastic women, and they're both winemakers so we can talk shop all night.

MA: My dinner would include May de Lencquesaing, Lilly Bollinger, Louisa Rose, my mother, my grandmother Linda Avery, and Olivia Coleman to add some "je ne sais quoi".
CC: Jane Austen. Pride and Prejudice is my favourite book and I read it at least once a year. It was also her role to make the household's beer!
GG: I would have my mother, of course, as well as my grandmothers and sisters. It wouldn't be an ideal dinner party without my family there! And because we're a family that has always love a good, healthy, home-cooked meal and fantastic glass of wine, we would invite some of the most revolutionary women in food and wine. I'd hope to have Julia Child, Alice Waters, M.F.K. Fisher, Lidia Bastianich, Dominique Crenn, Zelma Long, Joyce Goldstein, Martha Stewart and Jancis Robinson. Add in Mother Theresa and Oprah, and I think this would be a most fascinating dinner.
@averyswinemimi
www.averys.com
@Nyetimber
www.nyetimber.com
@CherryConstable
www.drinkswriter.co.uk

@gallocareers
www.gallo.com