Over 200 award-winning spirits on show in London next week
Spirit news
The UK's biggest spirits tasting returns to London next week, with some 200 guests set to attend.
The IWSC and The Worshipful Company of Distillers are hosting the 11th annual IWSC Spirits Tasting at Vintners' Hall in the City of London on 24 July, where over 200 of the IWSC's top award-winning spirits from the 2018 competition will be showcased.
IWSC Spirit Communicator of the Year 2017 Olivier Ward will also be attending the event to present a masterclass on the diversity of contemporary gin styles.
Ward is the editor and co-founder of news and review site Gin Foundry, where he oversees content and creative direction of its projects.
He is Channel 4's resident Gin Expert on Sunday Brunch, has presented sections on gin cocktails for ITV This Morning, and appears regularly on BBC radio.
"The tasting will be a whirlwind tour of the diversity of the gin market, as well as filled with insight into the key trends currently influencing it," Ward said.
"The tasting features six gins that explore the variety of flavour within gin, from progressive and challenging to classically inspired - while each sample will also be representative of trend, ranging from the rise of Japanese gins to the hybridisation of genres."
Journalist Becky Paskin (pictured) will be joining Ward, presenting a whisky masterclass: The joy of getting old – award-winning Scotch over 30 years.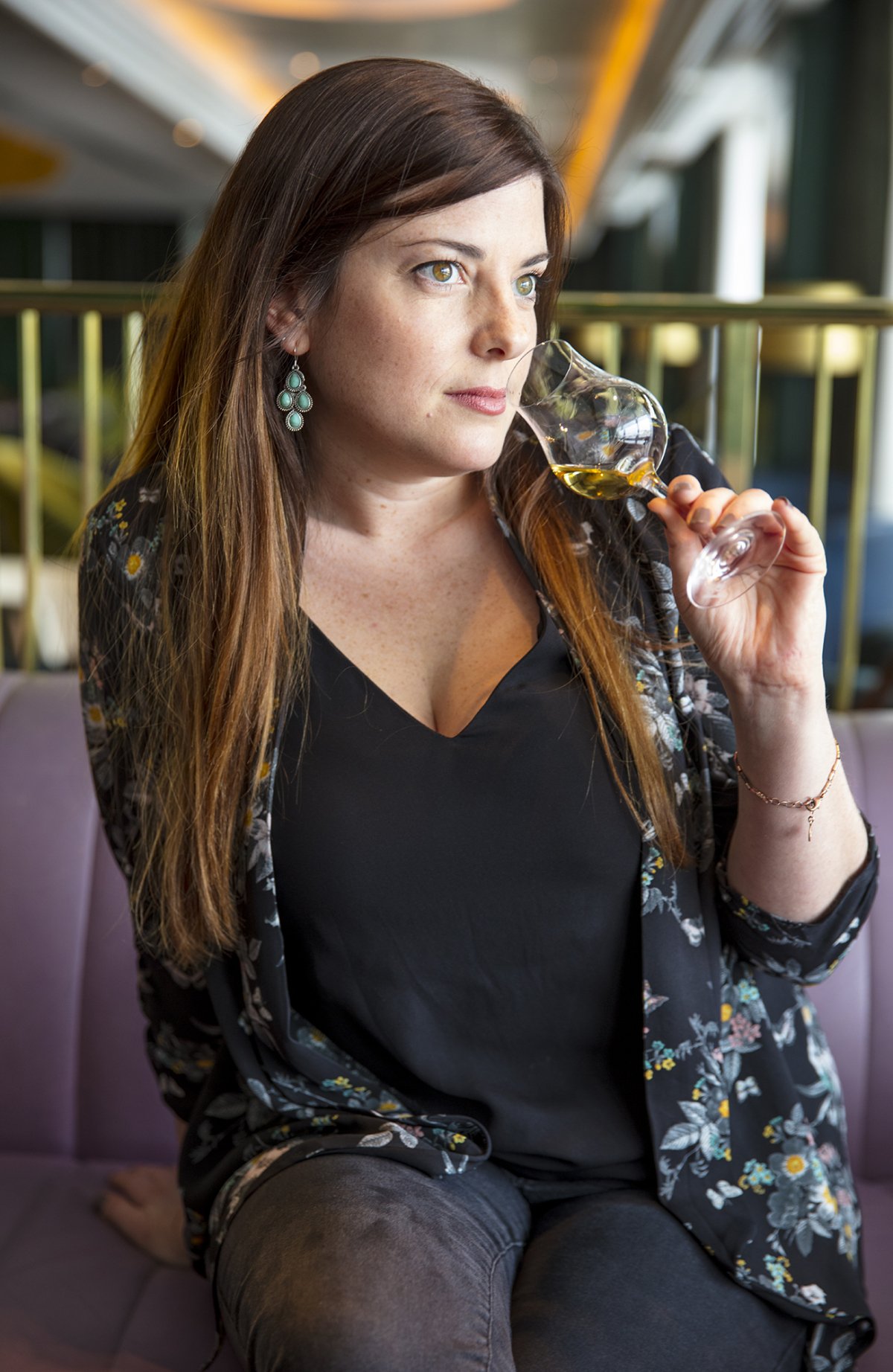 Editor of online magazine Scotchwhisky.com, the world's leading website for whisky lovers, Paskin was the first journalist to gain a General Certificate in Distillation from the Institute of Brewing and Distilling – a qualification usually reserved for distillery operators. She is also a Keeper of the Quaich, and presents regular educational whisky seminars at global drinks shows, including Tales of the Cocktail in New Orleans, and The Whisky Show in London.
"Quality isn't always inherent in older whiskies; in fact, selecting and blending the best well-aged malts and grains requires skill and a highly trained nose," she said.
"The Gold medal winners I've selected for this special masterclass are perfect examples of just how exquisite old whisky can be if nurtured with care and attention. The line-up is incredible; if you come along you're in for a treat."
The IWSC Spirits Tasting 2018 will be held at Vintner's Hall in the City of London on 24 July, from 6-8pm. Register for the event and masterclasses here – numbers are limited and places will be allocated on a first come first served basis.

Download our tasting guide here