Mon 12 Mar 2018
IWSC holds the UK's largest Chinese wine tasting
The IWSC put together the biggest range of Chinese wines ever assembled in London this week, for a cross-section of the UK and international wine trade.
The selection of some 50 wines shown at the Institute of Masters of Wine were all IWSC award winners, and included dozens of wines never seen by some of the most experienced wine critics in the UK.
These tasters included the renowned broadcaster, critic and author Oz Clarke, chief winemaker at Château Changyu-Moser XV Lenz Moser, the Sunday Telegraph's wine critic Victoria Moore, Douglas Blyde of the Evening Standard, Terry Kirby of the Independent, Alice Lascelles, IWSC Spirits Communicator of the Year and drinks correspondent for the Financial Times How to Spend It, Nada Farhoud of the Sunday Mirror, MW students and other international wine professionals.
"I flew in from Dublin just for this – it's an essential tasting," critic and journalist Martin Moran MW said, and Clarke agreed: "I simply had to come."
This was a snapshot of the Chinese wine industry. The wines came almost exclusively from the two main wine regions of Xinjiang and Ningxia, and included a majority of cabernet sauvignons, with merlot, cabernet franc, chardonnay, riesling and ice wine.
Some of the wines, such as Silver Heights, made by the Bordeaux-trained Emma Gao, and Pernod Ricard's Helan Mountain range, are well-known. The majority, however, were new to almost all the tasters.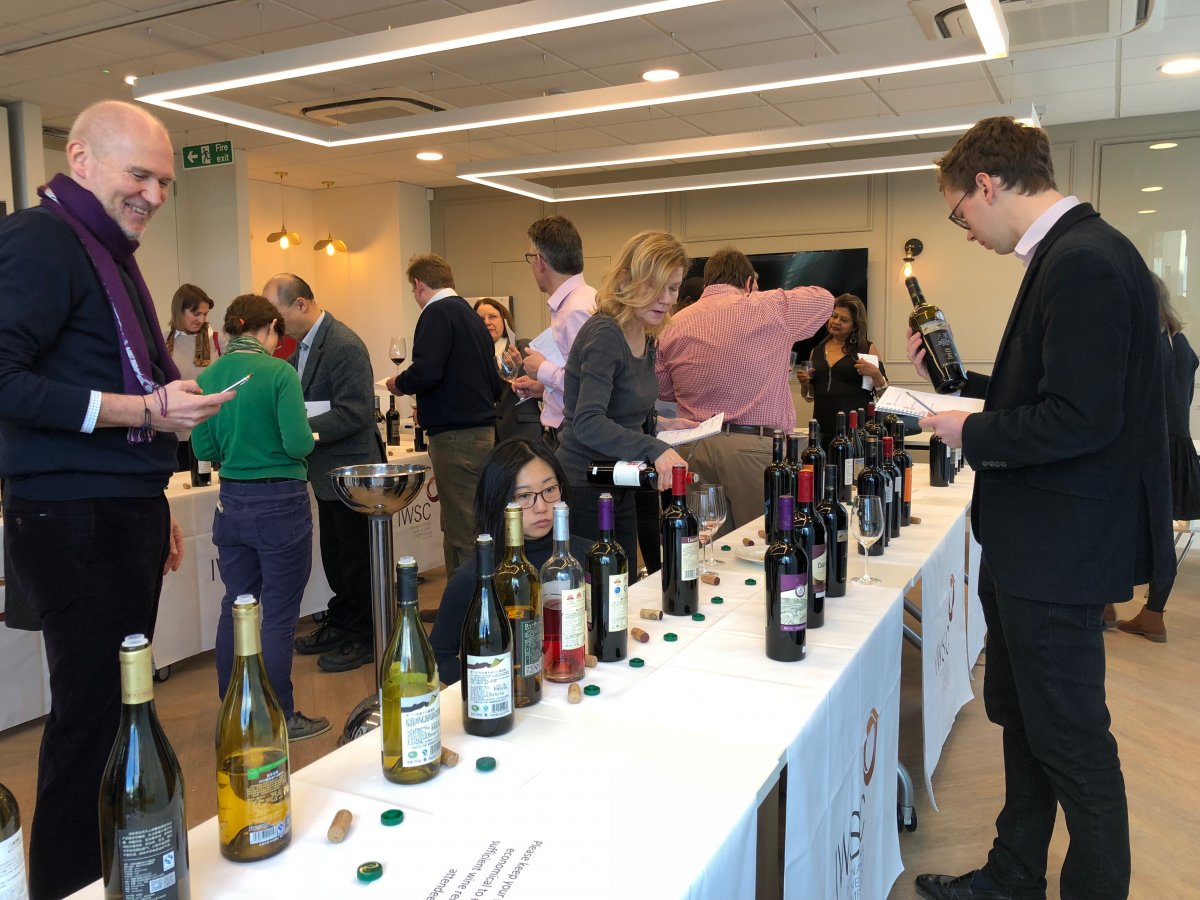 "I delighted in discovering the array of consistent, complete and vibrant wines reaped from a most unfamiliar terroir, but with ​sometimes familiar flavour​s​," Blyde said. "The event ​has ​further inspired me to actually visit the territory."

Moore said "It was a fascinating tasting. I had previously tasted only the occasional bottle or handful of Chinese wines, here and there over the years. I was keen to sample more widely to get a better idea of what progress might be being made.

"I think it showed that there are some fairly competent, varietally recognisable and refreshing white wines. The reds were a mixed bag - many had a kind of herbaceous character - but, overall, showed more adroitness and were more convincing than some of the wines I've tasted in the past."

Moser added that it was "a really great tasting – lots of buzz and lively debate. An ideal kick off, with much more to follow, showing that China has firmly arrived on the world wine stage, with Ningxia very much in the lead."
IWSC General Manager Adam Lechmere was also impressed. "China might have been making wine for 3000 years but in modern terms it's a developing wine region," he said.
"As such I would have expected to find some clumsy oaking and over-extraction, but there was very little of that. There were some poor efforts (as there are anywhere) but the majority were well-made, very decent wines, with some stand-outs, especially the whites."
Others were less sure. Alice Lascelles found the reds over-extracted, she said in an Instagram post, but was better pleased by the whites. "I liked this pretty Chardonnay though, Skyline of Gobi Year of the Rooster 2017."
This was a joint event between the IWSC and the Institute of Masters of Wine, held at the IMWs headquarters in London. It is the first of a series of tastings that will run throught 2018 and beyond.
'It was a great pleasure to host such an innovative, and fascinating tasting," IMW chief executive Penny Richards said. "It's not often our members, MW students and the broader wine trade have access to such an interesting range of wines, and I know it piqued a lot of interest. We'd love to hold similar tastings in the future, as I've already heard from many people they were frustrated they had to miss it, and want to sign up for the next one.'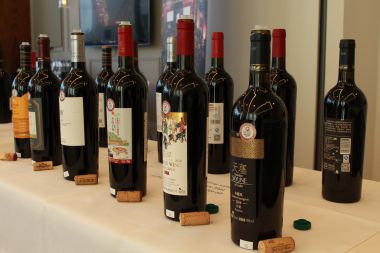 Enter Now
Buy Stickers & Artwork

Buy Award Winning Wines & Spirits
Search Winners
"
"It's one of the most prestigious awards that we've ever won and we're the first English winery to have ever won this award so we're shocked, stunned but absolutely delighted."

Tamara Roberts

CEO, Ridgeview Wine Estate

"The IWSC is something that I've worked around and respected for a long time, so it's a real privilege to see the IWSC recognising what we do."

Tom Sandham

Co-founder, Thinking Drinkers
"