Thu 1 Dec 2016
IWSC 2017 Deadlines
The deadlines for the 2017 International Wine & Spirit Competition are now announced. You will be able to find them below and save the date on your calendar as a reminder.
Please note that the Competition will be opening in
January
but you can
register now
and create an account to enter your products later.
What are
Hellman or Partners consolidation dates
? These dates are when entries for participating countries need to
arrive at the offices of our shipping partners
, Hellmann Beverage Logistics or equivalent. Please do not send samples without contacting
your local office
.
What does 'Deadline Date for receiving into the competition' mean? It is when entries need to arrive at the Competition's Cellars, if not being sent via a partner.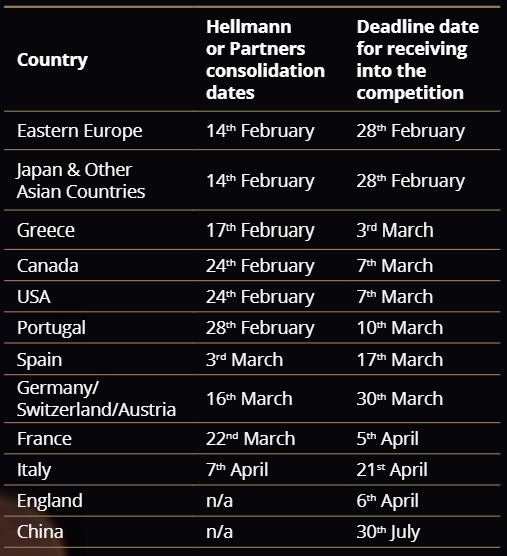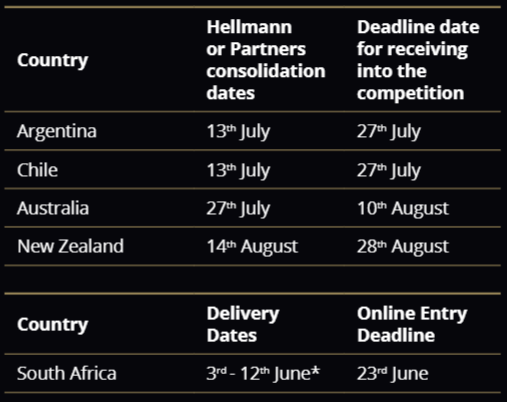 *Judging takes place in Paarl, please send products already in South Africa directly to the Grande Roche Hotel