Top gins for World Gin Day
Spirit News
In celebration of World Gin Day on Saturday 9 June, why not help yourself to an IWSC award-winning gin?

Gin has never been more popular. The IWSC – the world's oldest wine and spirit competition – is still tallying its gin entries for 2018.

Over 600 gins have been sent in so far, a mighty 50% increase on last year's total. They come from more than 38 different countries – from Bolivia, Greece and the Faroe Islands, Russia, Romania, India and Israel – and of course the UK.

Experts reckon there are more than 3000 gins produced worldwide. We are truly in the middle of a Global Gin Explosion, and the sheer volume of gins in the shelves can be daunting to the most dedicated gin-lover.

With this explosion comes a bewildering increase in the range of botanicals used, from ants and seaweed to clotted cream, buckthorn, blueberry, yuzu and cherry blossom – and juniper, of course, which is still the required ingredient for almost all gin styles.

To help you choose the best gin for your taste and pocket, spirits expert and IWSC panel chair David T Smith presented seven great bottles from different countries and in different styles at his latest IWSC masterclass – suitably entitled The Global Gin Explosion.

Blackwater No 5 Gin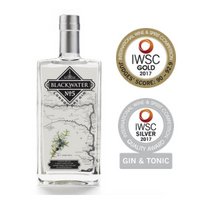 Juniper upfront, with a very silky, viscous texture. The start is classic in style, but followed by a pop of intensity with coriander, bright floral notes, and citrus peel. The profile then develops into warm, sweet spice notes that lead onto the finish, which is long, lingering, and dry. This is a great example of how a distiller can achieve a procession of character and varying intensity in their gin. Tasting note by David T Smith.
Where to buy: Home Delivery Wine, £29.99


Cotswolds Dry Gin
Incredibly pronounced and complex on the nose, with a profile and quality that commands attention. Super-fresh aromas of pine, mixed herbs, assorted citrus come to the fore along with a healthy suggestion of juniper. Bold and expressive on the palate, with an exciting vividness of flavour and complexity. Seamlessly balanced and impressively long, this is without doubt a class act.
Where to buy: Master of Malt, £34.75


Tyler-Street London Dry Gin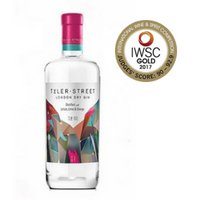 Exotic and enticing on the nose – something discerningly different. Fruit driven and atypical with aromas of tangerine and lime coming to the fore, amongst a backdrop of botanical complexity. Controlled but fruity in the mouth. Vivid and lively, with a nice point of difference. Demands attention, and deseradly so.
Where to buy: Master of Malt, £27.95


Aromatic pepper on the nose with a delicate sweetness, zesty citrus, and cherry blossom. To taste, an intricate blend of botanicals, starting with dry earthiness and moving onto spicy coriander. More citrus peel notes follow, then comes a blooming burst of cherry blossom that is both soft and elegantly sweet. In contrast, the finish is dry and piney, with a light glow of peppercorns.
Where to buy: The Whisky Exchange, £46.25


Swedish Rose Gin– Herno (That Boutique-y Gin Company)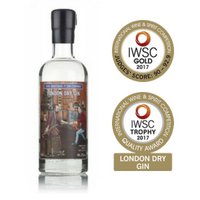 Complex, classic, intense nose that is bright and lifted. Intense, citrus, juniper heavy pronounced nose personified. Incredibly intense, vivid and fresh in the mouth, zesty, powerfully botanical with explosive flavour.
Where to buy: Master of Malt, £37.95


Gordon's London Dry Gin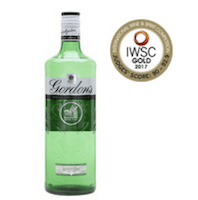 On the nose the gin shows cedar, pine, juniper and resin undertones. On the palate hints of coriander seeds, touch citrus, and herbal, minty charecter on the finish. Very classically London Dry!
Where to buy: The Whisky Exchange, £16.45


Bathtub Gin– Cask-Aged, Navy-Strength


Nose: Cinnamon buns, citrus, and juniper surround woody cask notes. Taste: Smooth, with a little sweetness and oily vanilla note along with resinous pine. A good example of a gin that has been cask-aged in new oak barrels.
Where to buy: Master of Malt, £37.95


The IWSC 2018 is now OPEN - enter now to be in with a chance to win a gold medal this year. For more information or expert help, email info@iwsc.net.