Q&A: Forsyths managing director Richard Forsyth
Spirit News
Distillery design and build firm Forsyths, sponsor of the IWSC Distiller of the Year award 2019, is a family-run company now in its fourth generation, led by Richard Forsyth Jr (above left with Richard Forsyth Sr) as managing director.
The award-winning company is renowned for the manufacture of beautiful stills, producing handcrafted pot stills for both boutique craft distillers and established drinks conglomerates.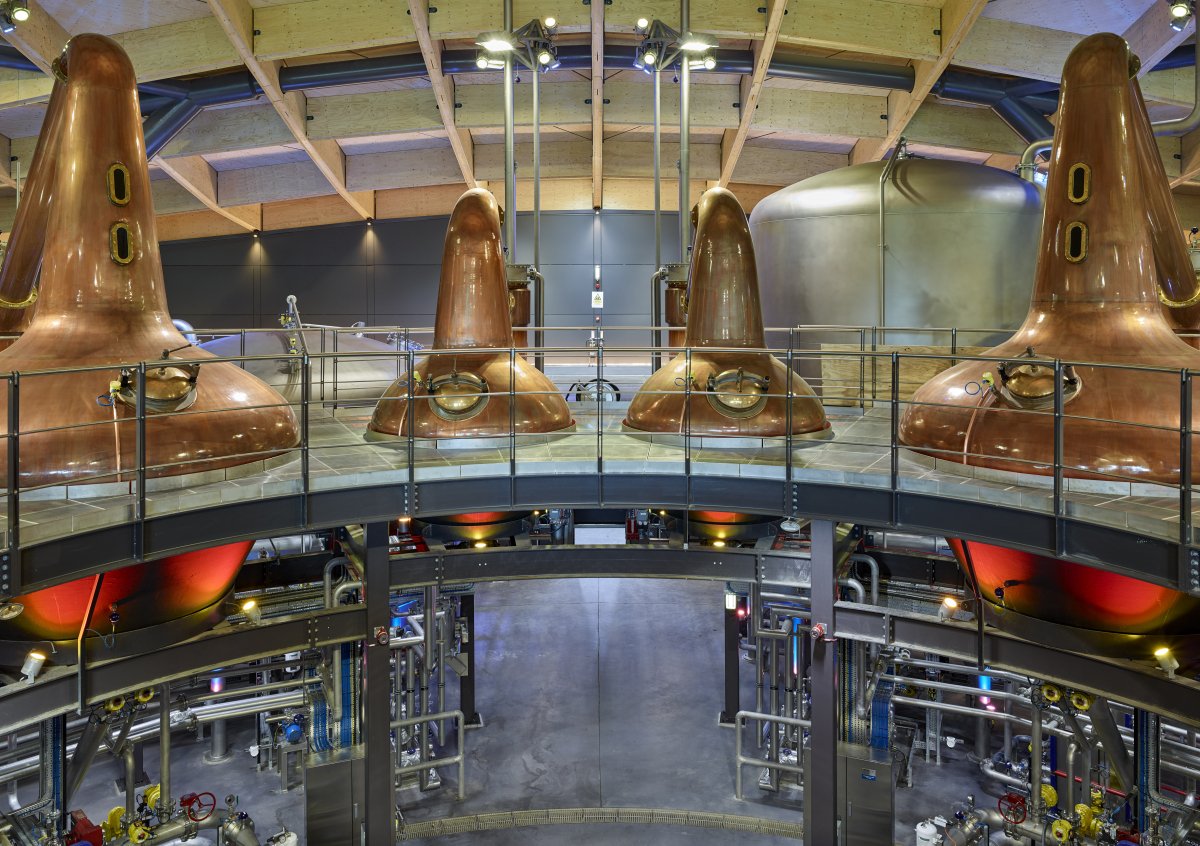 The Macallan Distillery, photographed by Mark Power - Magnum Photos.

What are your first memories of Forsyths?
My first memories are from school holidays, going round distilleries with my father. Whether it was evaluating prospective work or checking progress on projects, I loved seeing the old equipment being taken out and new being put back in. There were always big cranes and forklifts being used, which just seemed amazing to me at the time. The ingenuity of the workmen back then was something else – they always found a way to get the job done.


As the fourth generation, was it challenging to step into the family business already steeped in history?
Not really, as I'd spent some time in the different ranks. I started in the stores, worked summers in the workshops, then moved on to estimating and project engineer, and that really helped to get a good understanding of the business. The engineering experience I gained outside of Forsyths gave me an alternative viewpoint on how business can be done, and I've found that really useful at times as well.


Forsyths is a world leader in the creation of distillation equipment. What sets the company apart?
What sets us apart is our quality of product and our drive to excel. Our methods of manufacture are a blend of the traditional skills of our forefathers and modern mechanisation. That not only gives us flexibility in the shapes we can create, but also gives our stills a superior strength and durability. Our staff are driven by the need to be the best; we are always learning and improving so that we can deliver the best service possible to our customers.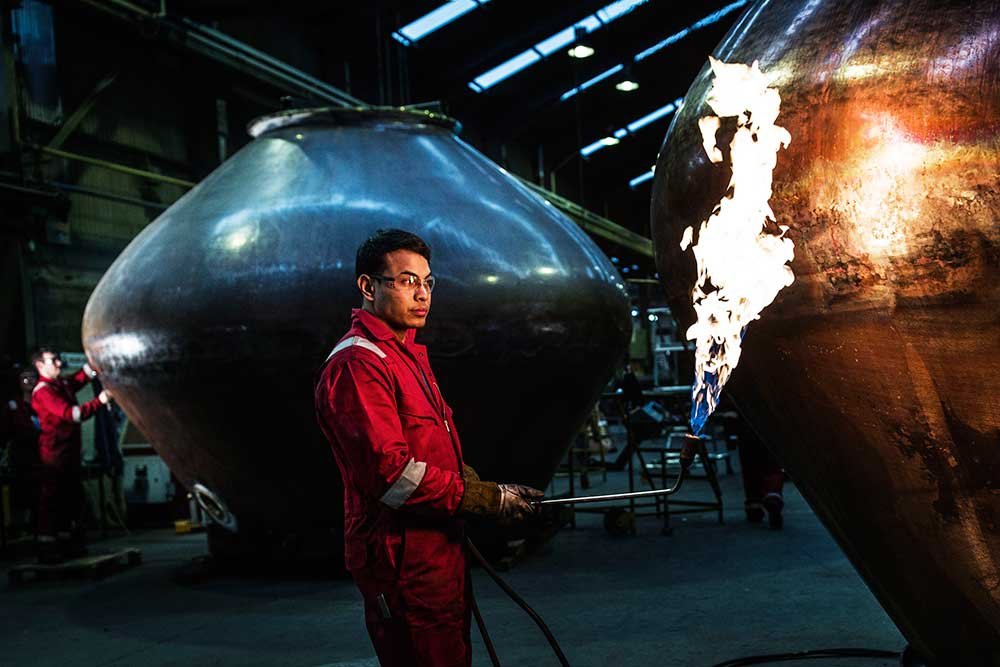 Pre-heating copper prior to hammering.


How important is it for distillers to work with a good quality pot still?
The purity of copper is important, as the copper is slowly consumed by the process and you don't want any impurities to affect the spirit. A good quality still is also going to last longer, which is very important to our customers from a financial perspective.

In the 1980s, Forsyths' revenue was particularly reliant on the Scotch whisky industry, producing copper pot stills and condensers. How important is the spirits industry to Forsyths today?
It's still very important and will always be at the heart of our business, even though we are now diversified into the nuclear and oil and gas industries. The other main difference now is that it's not only whisky and Scotland – it's multiple spirits on a worldwide basis.

What are your hopes for the future of the company?
Keep growing, keep learning, keep improving.

What's your favourite spirit?
It really depends on the occasion and location, although I must admit I do tend to drink products made in Forsyths stills. I'm just lucky that that still gives me a lot of choice!