10 unmissable products at the IWSC Awards Banquet
IWSC News
With the IWSC Awards Banquet just a few short days away, those set to attend can look forward to tasting the very best of the IWSC 2018 award-winners.
Almost 500 Gold and Gold Outstanding medal-winning wines and spirits will be lined up for tasting at London's iconic Guildhall on Wednesday night, including some of the most interesting and iconic drinks in the world.
We've selected just ten of the tipples that will be available for guests to try, picking out some of the rarest and most intriguing products, alongside a handful of the competition's top trophy winners.
To preview the full line up, see the evening's complete tasting guide.

THE WINES
Yarden Cabernet Sauvignon 2014
Golan Heights Winery has played a significant role in developing Israel's unique wine culture and placing the country on the world wine map; this year, Golan Heights received the only Gold medal from Israel this year for its powerful Cabernet Sauvignon.

Vin Santo del Chianti Occhio di Pernice Riserva DOC 2010
This Gold Outstanding winning dessert wine from last year's Italian Wine Producer of the Year, Fattoria La Vialla, received a perfect score from the IWSC Chair Judge: 100/100.


Weingut Rabl Gruner Veltliner Ried Dechant Alte Reben 2016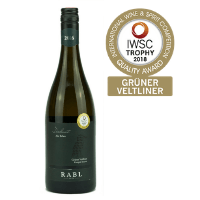 Thanks to overwhelming success in the category this year, the IWSC has introduced a new trophy celebrating Austrian grape Gruner Veltliner; this year's winner is from Weingut Rabl in Langenlois, Lower Austria – a region famous for its wine production.

La Chablisienne Chablis 1er Cru Beauroy 2015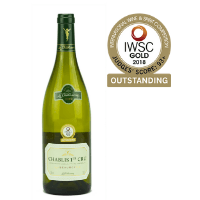 Chablis has shone in the IWSC this year, receiving four times as many Gold medals than last year – be sure to try the only one to receive a Gold Outstanding, from La Chablisienne, who have also been nominated for French Wine Producer of the Year.


Beyerskloof Diesel Pinotage 2014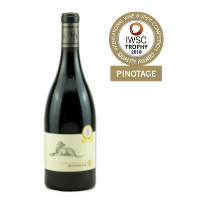 South Africa have once again performed outstandingly at this year's IWSC, and Pinotage Trophy winner Beyerskloof are leading from the front, also receiving the Blended Red Wine Trophy. Aged in a selection of the cellar's best 20 barrels, the Diesel Pinotage 2014 is both extremely exclusive and limited, says winemaker Anri Truter.


THE SPIRITS

Kavalan Oloroso Sherry Oak Single Malt Whisky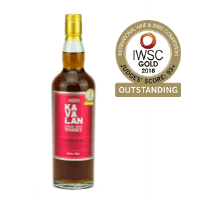 The IWSC Distiller of the Year 2017 returns to the Guildhall this year with three expressions, including Solist ex-Bourbon Single Cask Strength and Distillery Reserve Peaty Cask Single Cask Strength. Keep your eye out for Kavalan Oloroso in particular, though, which won a Gold Outstanding medal this year.

Cask 3.305 – The Scents of Perfection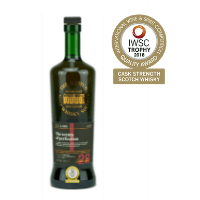 The winner of our Cask Strength Scotch Whisky Trophy, Cask 3.305, has been aged by The Scotch Malt Whisky Society for 28 years – since March 1989 – in a first fill ex-bourbon hogshead on the Scottish island of Islay.


Made using two production methods – cask aged and Old Tom – Barr Hill's gin is aged in new American oak barrels and received both a medal in the gin category and for gin and tonic, making it a perfect spirit to try with mixers provided by IWSC sponsor Fever Tree.


It's not only gin and vodka that English distillery Adnams produces – the company also makes a triple malt whisky – and with Cotswolds Dry Gin also introducing a single malt to their range, English distilleries are beginning to show that they too can produce whiskies that are able to compete with the rest of the UK.


45-year-old Dalmore Single Highland Malt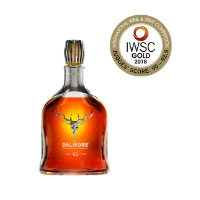 Crafted by IWSC chair judge and master distiller Richard Paterson and retailing at a hefty £10,000, the Dalmore 45-year-old is the type of whisky you're likely to only come across once in your lifetime – don't miss it at the IWSC Awards Banquet this year.


The IWSC Annual Awards Banquet returns to Guildhall, London, for our annual celebration of excellence in wine & spirit making on 14 November.