Top drinks for Valentines
Wine News
The path for Valentine's Day is well-trodden: roses, chocolates, and Rosé Champagne - but that's not to say that, if presented with that bouquet and bottle of pink fizz, they'd be spurned.

If the wine must have a connection to lovers, a Beaumes de Venise is a lovely thing - the Rhône village has disputed origins, but might involve the Roman Goddess. Wines that can inspire passion tend to be big and robust like a Syrah or an Amarone, but mature wines take on a certain alluring perfume too. Perhaps even a deliciously honeyed dessert wine, lingering on the lips like a kiss, would pair quite nicely with whispered sweet nothings.
Otherwise, nothing can warm the blood quite like a whisky. A smooth, mellow whisky smelling of incense, leather and exotic spices should do rather better than a scented candle to set the mood.

Domaine de Piéblanc, Beaumes de Venise, 2016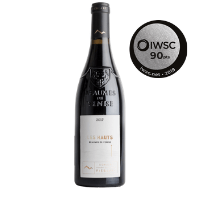 Southern Rhone, France
Great and expressive aromas of dark fruit and spicy oak on the nose. It has a juicy mid-palate with plenty of fruit, and a dense structure with smooth tannins and spices.


Where to source:
Domaine de Piéblanc
Champagne Delacourt, N.V. Rosé Champagne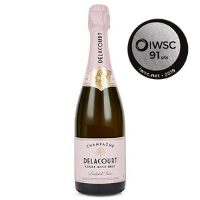 Champagne, France
Attractive copper-pink colour. Lovely nose; fresh, fruity and intense but elegant, with some subtle butterscotch notes. Fresh pastry palate, with summer fruits, and good length.
Where to buy:
M&S
, £27 (case deal price)
Waitrose Champagne, N.V.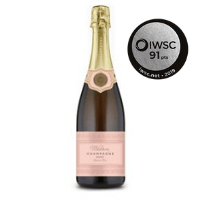 Rosé
Champagne
Champagne, France
The mousse is vivid and attractive with delicate fruit flavours and pretty incisive acids. Nice tension and grip, with a fresh tight finish.
Where to buy:
Waitrose
, £26.99
Moulin de Citran, Haut-Medoc, 2009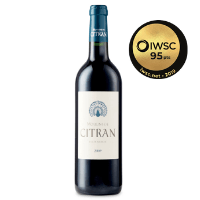 Bordeaux, France
The palate is ripe with smooth and round tannins and a touch of floral hint to make a juicy and fruity start more complex. It has sweet spices and dark cocoa dust with a long and lingering finish.
Where to buy:
Aldi
, £13.99
Rocca Alata, Amarone della Valpolicella, 2016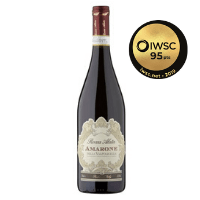 Veneto, Italy
Smooth, intense and persistent, with great complexity. This wine shows the typical bitter Amarone taste, with damson and dark fruits followed by earthy and savoury notes. Tightly structured, with good tannins.
Where to buy:
Tesco
, £15
Maison Castel, Pays d'Oc, Syrah, 2018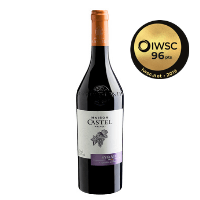 Languedoc, France
Spicy and deep on a layered palate, with great balance, creating a clean and pronounced but elegant profile. Mocha and chocolate on the finish deliver a fantastic tasting experience.
Where to source:
Maison Castel
Rustenburg, Straw Wine, Stellenbosch, 2018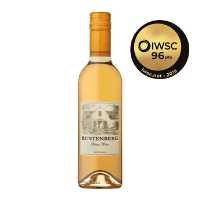 Western Cape, South Africa
Lovely, open and intense flavours of apricots and sultanas, with the honey still present. This is a clean and well-balanced example of the style. It is big with a viscous texture and long rich, lingering finish.
Where to buy:
Waitrose
, £13.49 (37.5cl)
Trius, Showcase Riesling Icewine, Niagara Peninsula, 2017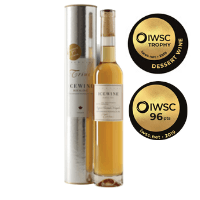 Southern Ontario, Canada
Insanely rich in the mouth, a cornucopia of flavours sweet, fruity and mineral, shot through with spice and a thrum of nervous acidity spearing through.
Where to buy:
Trius Wines
, CA$84.95
Bowmore 18 Year Old Single Malt Whisky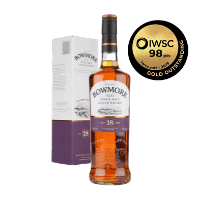 Islay, Scotland
Warming and alluring, this whisky displays multiple layers of complex flavours: rich, juicy prunes, dried apricot and banana. New leather, sandalwood and winter spices are underpinned by a subtle but fresh peatiness.
Where to buy:
The Whisky Exchange
, £79.95
30 Years Old Whyte & Mackay Blended Scotch Whisky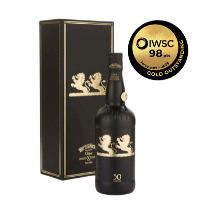 Scotland
Leather and tobacco with dried fruits; a very mature taste profile with rich spicy notes of ginger and cinnamon.
Where to buy:
Masters of Malt
, £174.65