Top 5 Provence rosés for summer
Wine news
As the weather warms up, there's nothing better than a glass of crisp rosé – even if, right now, we're enjoying it in our back garden rather than the neighbourhood wine bar.
Provence in southern France is the biggest rosé-producing area in the world, with rosé wines making up almost 90% of the region's production. Provence rosés are known for their pale, ballet-pump hue and light, dry style, and are perfect paired with seafood or a summer salad.

We've hand-picked a selection of top-rated Provence roses from IWSC 2019 to enjoy as we head into the warmer weather.


Mirabeau Pure 2018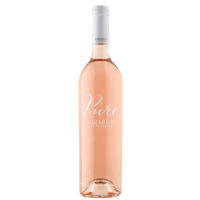 Strawberry mousse aromas, really inviting. The flavours are equally delicious, soft cherry and strawberry with a creamy freshness. It is really a grown-up rose though, lovely viscosity, mineral texture and bright acidity. Lip-smacking finish. Very moreish. 12.5%
£14.99, Waitrose


Cave d'Esclans Rock Angel 2018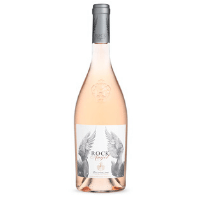 Fresh and aromatic red fruit hits the nose first with peaces and custard. It is soft, bold and creamy with a rounded mouthfeel. This wine is all about the texture that is supported by just enough subtle aromatics and flavours to make it a very elegant and stylish example with a focus on the quality. The zesty strawberry edge keeps this beauty fresh. 13%
£29.95, Slurp


Cave d'Esclans Whispering Angel 2018
Cream-, red fruit- and citrus-driven nose and palate. Balanced, with perfumed and floral notes throughout. A pleasant and adequate finish. 13.5%
£16.39, All About Wine Limited


Domaine la Grande Bauquiere Moment Singulier Rose 2018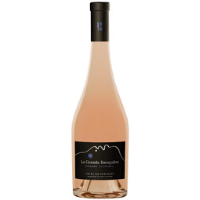 Elegant subtle and delicate with a charming, perfumed nose. It is inviting with soft floral notes and peach blossom aromas with tangerine and nectarines. The palate is harmonious with smooth orchard fruit and white peaches with a touch of honey melon and wild strawberries. It is an elegant rose with a silky texture and a nice refreshing finish. 12.5%
Château La Gordonne Vérité du Terroir Rosé 2018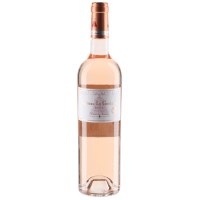 Great complexity and contrast between the red berry fruit, citrus and stone fruits on the nose and the palate. Easy drinking and refreshing, with a bit of rhubarb on the finish. 13.5%
£19.95, M Wine Store