IWSC judge Piotr Pietras MS at Wines of Portugal
Wine news
Master Sommelier and IWSC judge Piotr Pietras MS presented a masterclass at the Wines of Portugal tasting event in London last week.
His seminar discussed the refreshing modernity of Portuguese wines. The country has moved beyond producing rich and delicious Port to wines with real freshness and a distinct identity. Even the ancient IWSC award-winning producer Kopke is producing wines which, while drawing on their traditions, look forward to contemporary tastes.
Pietras spoke about how winemakers were using their indigenous grapes to draw out a uniquely Portuguese character which is often, particularly in Alvarinho based whites, inflected with a strong and distinct minerality.
Speaking after the tasting about this thorny topic, Pietras said "if a wine tastes of strawberries, it doesn't mean it was vinified with strawberries. Minerality may not be proven, but it is very much detectable post-fermentation in wines from particular volcanic or chalky soils."
In the tasting hall, there was clear evidence of what Pietras discussed, with several IWSC award-winners representing modern Portuguese winemaking.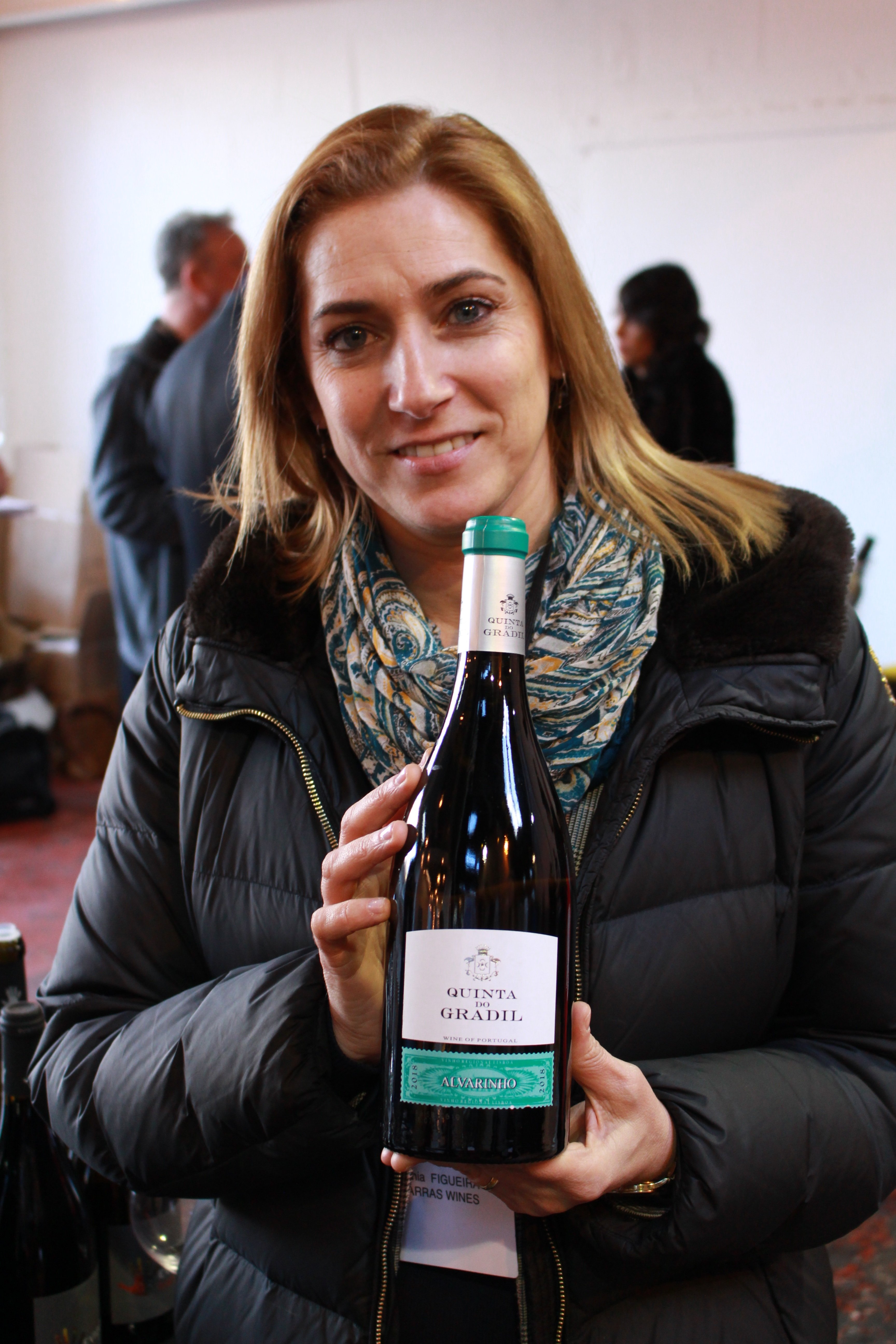 Quinta do Gradil Alvarinho 2018 (pictured) - Bronze
Alvarinho is one of the grapes behind the super fresh, spritzy Vinho Verde, its potential as a monovarietal is being explored with very pleasing results. Nicely aromatic, with stone fruits and orange zest. In the mouth, the framework of the wine is dry, with a sweet core of juicy fruits. Clean medium-length finish.
Paxis Always on Friday 2016 - Bronze
An international grape that is being used to create a lighter style of wines than Portugal is usually known for. It has ripe strawberries and a graphite-like edge, with a bit of plum and damson fruit. A heavier, riper expression, with a smooth, mouth-coating texture
Couquinho Superior Branco 2018 – Bronze
The Douro valley used to be famous for port alone then winemakers began making big boned still reds and are now beginning to explore the prospect of table white. Tightly structured, with good balance of texture and refreshment. Long finish, with hints of honey, herbs and green apple.