Spirit news
When better than National Rum Day to look back on a selection of the IWSC's high scoring rum winners from this year's competition? IWSC judge Peter Holland considers why the category is so vibrant and fully deserving of its increased public awareness.
It's easy to overlook the fact that rum can offer a lot – genuinely, there's a rum for everyone – and this year's competition changed the way that brands entered. We've moved away from the tired categorisation by colour (you know – white, gold, dark – as let's face it, colour isn't a flavour), preferring to focus on the methods of distillation as the main point of difference after the source of fresh cane juice and molasses are considered. It's a better method of comparing the taste of apples with apples as it were, rather than potentially the amount of E150A present…
As a full-time rum guy, I'm really quite excited about the current state of the rum world. We've regional styles to explore, we've a genuinely robust enthusiast-led drive to educate consumers about the previously hidden 'additions' like sugar and other flavourings that are seemingly prevalent in the mainstream, and we've a definite upturn in truly authentic rum brands coming to market. Rum life is good right now!


Trois Rivières VSOP Reserve Speciale
This particular expression of Agricole Rhum really brings people together. A minimum five-year-old expression blended for a certain flavour profile that retains a definite 'agricole' vibe but softens and packages it in a manner that allows it to be appreciated and desired by a wider audience. It's a clever stepping stone, combining the allure of American oak with the vibrancy of characterful sugar cane juice distillates. For those who love Agricole Rhum, it's very drinkable. For those new to Agricole Rhum, it's very drinkable. I think you get my drift.

Trois Rivières also picked up Silver Outstanding for their Cuvée du Moulin and Rhum Ambre Agricole expressions.

Where to buy: Master of Malt, £48.54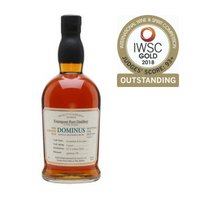 The R.L. Seale Company had an excellent showing at this year's competition. Rums solely from Foursquare Distillery picked up a total of 12 top awards, seven of which were released directly under their own labels of Foursquare, Doorly's or R.L. Seale, with a further four under the partner brands of The Real McCoy and Rum Sixty Six.
Dominus: The Master of the House really lives up to its billing. A skilful blend of characterful pot still and continuous column still distillates, given a dual maturation of American Oak and Cognac cask. Ten years old and presented at 56% ABV – this is a truly complex yet inviting rum.
The 'other' Foursquare Gold Medal winners, were the 2005 Exceptional Cask Selection release , Principia, a release via Velier and Rum Sixty Six Cask Strength

Where to buy: The Whisky Exchange, £54.95


Neptune Rum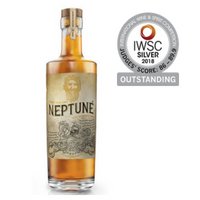 The twelfth Foursquare connection isn't actually bottled at their distillery, rather it's a unique blend of three aged marques of rums (3, 5 and 8-year-old), sourced via the premier rum merchants E & A Scheer but conceptualised by the innovative team behind Neptune Rum.

Comprised entirely of rum from Foursquare Distillery but blended in a manner that is different to their regular output. The fact that it's still very, very drinkable makes it instantly recognisable.

Where to buy: Master of Malt, £34.95


Hattiers Premium Reserve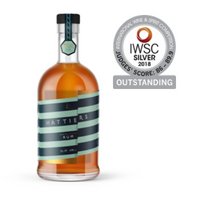 Whilst we're talking about E & A Scheer, it's worth mentioning that the 'juice' of a number of brands originate at the world's oldest rum merchants. Hattiers Premium Reserve is the combination of rums from Barbados, Guatemala, Panama and The Dominican Republic. A situation where a blend really is the best solution.

Where to buy: Hattiers Store, £42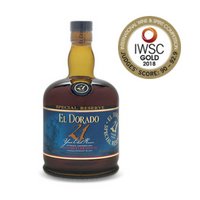 Rums from Diamond Distillery in Guyana are no strangers to winning awards, and this exceptionally old expression brings a complex blend of long aged marques from the various heritage stills located there. To age rum for so long in the tropics is to experience an almost unbelievable Angels Share, so rum of this age is truly rare.
Presented in a sweetened style, the El Dorado 21-Year-Old is a unique sip.

Where to buy: Master of Malt, £87.77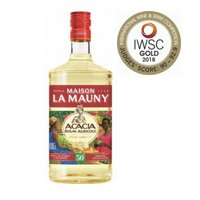 Returning to Rhum Agricole, the Acacia release by La Mauny offers us the opportunity to explore the influence of casks that are not made from oak, and the fact that the Rhum spends only two weeks in Acacia wood barrels, means that we can surmise that the wood has quite an influence. The barrel adds a beautiful accent to an already bright and fruity base spirit. It's no stretch to say that this is a unique offering in the Rhum world.

Where to buy: Uvinum, £25.19
O Reizinho, the 'Little King' is an unaged agricole rum from Madeira, which as a production location will surprise a great many people. Madeira has been home to sugarcane cultivation since around 1425, which is a long time before Columbus took sugarcane to the Caribbean and New World. Whilst rum production doesn't formally date back for such a long time, the records show that there were 'distillation devices' in use during the late 1800s.
A relatively recent resurgence in production has seen a few top-quality producers start to view the export markets with renewed interest and this is only a good thing for rum lovers everywhere.
O Reizinho is a small scale producer, but the quality of their rum is without doubt. The facility is a hive of activity during cane crushing season. Each stalk pressed sufficiently to release the juice from the core of the cane, without over-extracting the skin. A long ferment follows, then careful single distillation to strength through their pot still. The result is as characterful as the awesome people that produce it.
The International Wine & Spirit Competition often contains rums that are all set to launch, and this year was no difference, with the judges enjoying (although they didn't know at the time) the first tastings of the latest 1931 offering. This has previously been an annual release show casing the power of the St Lucia Distillers Master Blender, and the extensive selection of aged marques of rum they have at the distillery.
This release represents a settling into a fixed format for the foreseeable future, a delicious blend of marques, that really needs to be explored and experience. Delicious!

Where to buy: The Whisky Exchange, £65.45


Plantation Fiji 2009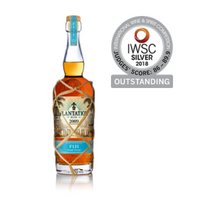 The Plantation rum brand that is produced from the Cognac region in France continues to develop their offering. Previously best known for their use of 'dosage' (a sweetening process), the rums have proved immensely popular over the years. The company has of late released a series of rums to prove they are more than just dosage, and this blend of pot and column still distillates from the South Pacific Distillery in Fiji. It was distilled in 2009, matured there for seven years, then transferred to the Plantation facilities for a further two years, and matured in ex-Cognac cask. The result, other than being 'dry' is an amazingly rummy, complex release that is exceptionally drinkable.

Where to buy: Master of Malt, £47.95


Dead Man's Fingers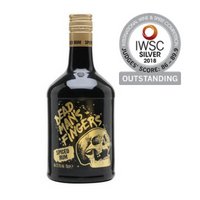 The subcategory of Spiced Rum is growing at an amazing rate, and I believe has a long way to go yet, much like Gin. The story of Dead Man's Fingers is one of amazing growth – a relatively simple, yet attractive formula was put together at a bar in Cornwall, with the result being very popular. Several years of hard work lead to the brand being picked up by a major national distributor and now Dead Man's Fingers can be found in supermarkets across the country.
It proves that understanding your market, knowing what they want and doing it well is a sure-fire marker for success.

Where to buy: The Whisky Exchange, £23.45