IWSC results see boom in quality of Armagnac
Spirit News
The IWSC spirits results have seen a huge increase in the quality of Armagnac entered this year, with 11 products scooping Gold and Gold Outstanding medals.
In 2017, only three Silver Outstanding medals were awarded in the category, with no Gold medals awarded and only one product receiving the highest Gold Outstanding award. Ten Silver Outstanding medals were awarded this year, however, resulting in an increase of 425% for the top three medal categories.
Five of the medals come from Château du Tariquet, a family winery dating back to the early 20thcentury that produces Bas-Armagnac brandies and quality white wines, who were also awarded the only Gold Outstanding medal in 2017 for their Folle Blanche 8 YO.
As a result of the category's overwhelming success, the IWSC will be bringing back the Armagnac Trophy for the Awards Banquet 2018 – a trophy that had previously been discontinued due to a lack of high medals being awarded.
The results follow the news of the inauguration of the first British Squadron of the Company of Armagnac Musketeers, which took place last month in Armourers' Hall in the City of London.
Martin Riley, Upper Warden of the Worshipful Company of Distillers, was appointed 'Captain Lieutenant of the British Squadron' in front of 70 Musketeers who work to promote the French brandy around the world.
Their name is inspired by the link between Gascony – the area of southwest France where the region of Armagnac lies – and the character of D'Artagnan, the 'fourth musketeer' in Alexandre Dumas' novel The Three Musketeers, who was born in Gers (Gascony).
Spirits writer, consultant, and nominee for IWSC Spirit Communicator of the Year 2017 Neil Ridley told Drinks International, 'Armagnac has a rustic charm that I honestly believe no other spirit can compete with.
'From the mobile distillers, towing their wood fired stills from property to property, to the complex differences of each grape variety and region, and the incredible conviviality of the people who make it, it genuinely is the true embodiment of a craft spirit'.



Try an IWSC Gold-winning Armagnac


Château du Tariquet Bas-Armagnac VSOP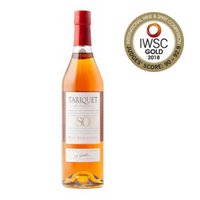 A superb example of its kind, this Armagnac has aromas evoking coconut and clotted cream, on the palate it shows leather and dried orange peel but also retains a vinous hint alluding to its distant origins. Elegant, mellow, ripe and rich in feel with a delicious long finish. A real treat.
Where to buy: Master of Malt, £29.51


Waitrose Armagnac VSOP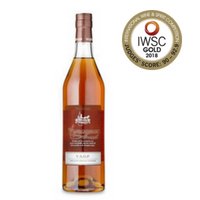 Wow! Rich morning-patisserie aromas…prune and forest floor flavours, so ripe, and so full-bodied. Complex with layer upon layer of flavour, delicately oaked and with a deliciously long on the finish. Utterly classic example - everything that an Armagnac should be.
Where to buy: Waitrose, £23


Chateau De Laubade XO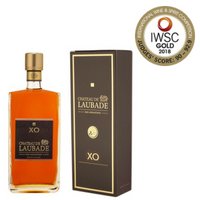 Stylistically a forthright Armagnac, dry, medium bodied and very honestly made. A light, honeyed nose leads to a biscuity, dry palate with discrete oak tone. The balance and poise in the mouth is outstanding, the finish is long powerful and dry. A masterful example of its type, most heartily recommended, a brandy to please the Armagnac aficionado.
Where to buy: Master of Malt, £59.95


Château du Tariquet Pure Folle Blanche 12 years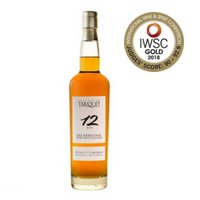 This delicious Armagnac is bold and ardent with marvellous grip and sustain. On both the nose and palate displays fruit and culinary characteristics, plum tart, prune, oak spice with toasty oak, nicely integrated. Assertively spirituous, direct and forthright with a terrific long finish.


Château du Tariquet Bas-Armagnac XO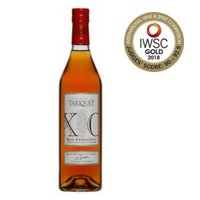 Beguiling aromas of leather and fresh roasted coffee on the nose, the first sensation on the palate is of silky smoothness, what elegant mouthfeel! Then comes ripe flavours of dried and baked summer fruits writ through with subtle, toned oak. Superbly balanced with a long, delicious finish. What texture, what poise! A superb Armagnac.
Where to buy: Master of Malt, £48.89


Armagnac Tenareze XO Château de Pellehaut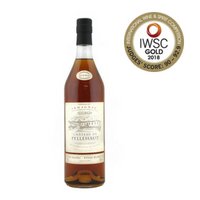 What a delight! Subtle and discrete aromas of baked summer fruits lead to a palate with velvety texture, mellow and gentle. Deep complex character with ripe fruit and spice flavours, really delicately defined ending in a long blissful finish. A luxurious Armagnac; a testimony to the outstanding quality that Ténarèze is capable of producing – 'chapeaux'!


Château du Tariquet Pure Folle Blanche 15 years
A triumphant Armagnac! On the nose has the sweet evocative notes of a French patisserie and summer stone fruits, yellow peach and apricot, mirabelle…on the palate these fruit flavours meld with citrus and baked bread notes gently leading into a warm lingering finish. What an expression of this wonderful brandy, absolutely world class.
Where to buy: Hedonism Wines, £58.70


Chateau De Laubade Cask Strength 1988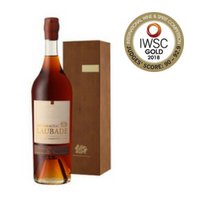 Everything about this Armagnac is dialled up to the max! The aromas are deep and evolved, super-concentrated fruit and complicated spice tones: its presence on the palate is difficult to describe, it is statuesque, vast in flavour range and depth, crystalised fruit and culinary. The finish is impossibly long, goes on for ever. An extraordinary Armagnac, it is difficult to overstate the quality exuded from this utterly magnificent Armagnac. WOW!
Where to buy: Kessler Wine, $250


Armagnac Château de Sandemagnan, Michel Guérard, 1975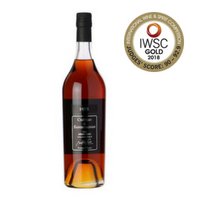 An old, old Armagnac which in its antiquity has achieved a kind of quiet serenity, the satisfaction of a life well-lived. The overriding flavours of burnt orange peel, orange blossom, raisin, fig and fruitcake spread deliciously from the nose through to the palate. Supremely well balanced, medium bodied, starts quietly but grows, and grows and grows in intensity on the palate to the longest imaginable finish. A glorious experience, how rare, how lucky you are to have a glass of this in front of you!
Where to buy: Au droit de Bouchon, €74


Château de Lacquy Armagnac 1999
A breathtakingly good Armagnac! On the nose this has heady molasses richness suggesting a powerful spirit to follow. Which it is with extraordinary intensity on the palate…yet despite its power there is a teasing delicacy, beautifully wrought jewels of flavour, so deep, so complex, and what a finish! This is a heroic Armagnac, and an Armagnac for heroes!


Château du Tariquet Pure Folle Blanche 8 years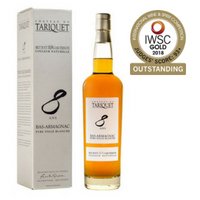 The judges in this competition were unanimous in their praise for this magnificent Armagnac. The start is beguiling and inviting with warm honey and nut aromas: on the palate there is depth and complexity with citrus, figs, prunes, dried fruits and little black olives. The mouthfeel is smouldering and glowering - so intense! And what a finish, so very long, such an evocative diminuendo! Outstanding, brilliant!
Where to buy: Amazon, €29.50


Featured images: Chateau de Laubade.