Joe Fattorini's top 10 wines for Christmas and New Year
Wine news
Wine expert, TV presenter, and IWSC Wine Communicator of the Year Joe Fattorini lists his top ten wines to get your hands on over the festive period.
Terre di Giumara Frappato Nerello Mascalese 2015

Summer, winter, whenever. This is my favourite party red, bar none. Pop it in the fridge briefly for a refreshing wine that drinks beautifully on its own, or with lighter bites. I've yet to meet anyone who doesn't fall for its charms.
Where to buy: Wine Direct, £8.25
Santa Carolina Reserva de Familia Carmenère 2014

One of my favourite wines of 2017. The darker, mocha and sun-ripened berry aromas are balanced by a refreshing lift. There's a brightness, an energy to the wine, and it makes it sing. It's Merlot with style and personality.
Where to buy: Empire Wine, $15.95
Bordeaux de Larrivet Haut-Brion 2016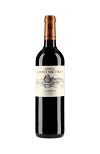 Fresh, aromatic and vivacious. This has the sort of lift and fruit that complements the best Christmas table. The mid-weight, ripe fruit is something you'll find everyone enjoys, but classic, French restraint means this wine doesn't demand to be the star.
Where to buy: Millesima, £14.17
Vermentino di Sardegna DOC Sessantaquattro 2015

If you're having salmon or a seafood starter, this is a lovely choice. Ripe citrus and stone fruit and a touch of Italian spice and bite. It's a grown ups' sauvignon blanc, with Italian style.
Where to buy: Wine Searcher, £14.27
Seven Numbers Super Premium Furmint 2015

Want to keep everyone round the table happy AND interested? Furmint is the answer. It balances the weight of chardonnay with the aromatic lift of sauvignon. There's floral intrigue in there too. This from the superstars at Puklavec is a richly textured treat.
Where to buy: Wood Winters, £16
Altemasi Trentodoc Brut Millesimato 2012

There are wonderful Champagnes at Christmas, but give some room to the world's other great fizzes. This is one of my favourites from Trentodoc. It's less well-known than some regions, but a complex, citrus and toasty treat.
Where to buy: Tannico, £19.16
Tokara Directors Reserve Red 2013

Rather than spending a fortune on Bordeaux, see what glories the South Africans are doing with Bordeaux blends. Four years old, this has gentle, soft, complex berry notes melding with spice and hints of leather and wood. Utterly delicious.
Where to buy: The Wine Society, £23
Haywire Canyonview Pinot Noir 2014

I'll be drinking this, as visiting the winery was a highlight of my year. They're specialists in fermenting in cement. That gives the wine a gorgeous, tactile mouthfeel and lots of fragrant red-fruit perfume. It also has a complex earthiness to match Christmas classics.
Where to buy: Red Squirrel Wine, £44
Sachia Perricone 2014

It's worth having a few versatile, good-value reds in over Christmas like this, with ripe, rich fruit but soft tannins and a juicy, malleable texture. Sicily is the Christmas wine lover's friend, especially with their gently spiced local varieties.
Where to buy: Exel Wines, £48.80
Champagne Piper-Heidsieck Rare 2002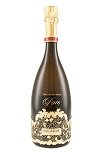 You deserve a treat – and this is a treat. Still youthful and energetic, it also has the complexity and integration of age. Share with one other person only. And take time to enjoy the fruit, the toast, the froth of the fizz. This is extraordinary wine. Christmas is the perfect time to enjoy it.
Where to buy: Hedonism, £142


For further selections, price comparisons and exclusive offers, visit Wines Direct to order your favourite bottles in time for Christmas.