Discover Canada's great diversity
Wine news
Canada is a surprising country in a number of ways. It has the longest coastline in the world; over half its adult population has a degree, making it arguably the most educated country in the world; residents of Churchill, Manitoba leave their cars and houses unlocked to provide a quick escape from hungry polar bears. One that wine lovers didn't see coming – I certainly didn't – is the diversity of its wine offering. Richard Hemming MW, our panel chair for Canada, explained that "for years, Canada's main calling card was icewine, the ultra-sweet dessert wine made from frozen grapes. Today, it produces wine of every conceivable style, reflecting the diversity of its terroir in both Ontario and British Columbia".
A few years ago, Riesling, Chardonnay and Bordeaux-inspired blends started making a name for themselves alongside the flagship icewines, but when our experts tasted more than 300 Canadian wines in April, it was revealed that the range now extends to Chenin Blanc, Semillon, Viognier, Malbec etc. You name it, they've got it.
Could Okanagan region be Canada's Napa? As Jancis Robinson pointed out in the Financial Times recently, Canada is certainly seeing a new breed of owners and producers, with an influx of investment from successful businessmen. It's also attracting top notch consultants, with Olivier Humbrecht MW of Alsace's Domaine Zind-Humbrecht taking on his first and only consultancy project at a winery in Okanagan Valley, Phantom Creek Estates. Humbrecht is one of the pioneers in biodynamic farming, and will guide the winery in that direction.
We've hand-picked a selection of the very best Canadian wines for you, from a diverse range of grape varieties. As expected from a country still developing its export market, many of the wines unfortunately haven't got a home in the UK yet, but it is encouraging to see key importers like Bibendum, Liberty Wines and Berkmann Wine Cellars now importing Canadian wines. Selfridges will also be running a promotion on Okanagan wines once the wines have landed in the UK – which may well have something to do with the Canadian wine buyer there, Terry Threlfall.
The wines selected were tasted blind by panels of four experts, led by our Panel Chairs: Rebecca Palmer, Corney & Barrow's wine buyer; Greg Sherwood MW, Handford Wines' wine buyer, and Richard Hemming MW, writer, educator and consultant and contributor to www.jancisrobinson.com. The panels are also overseen by members of our Wine Judging Committee John Hoskins MW and Dawn Davies MW.
Each wine was tasted individually then discussed by the panellists, with wines scoring 90 and above re-tasted by the Wine Judging Committee for final endorsement, and to ensure consistency across the panels.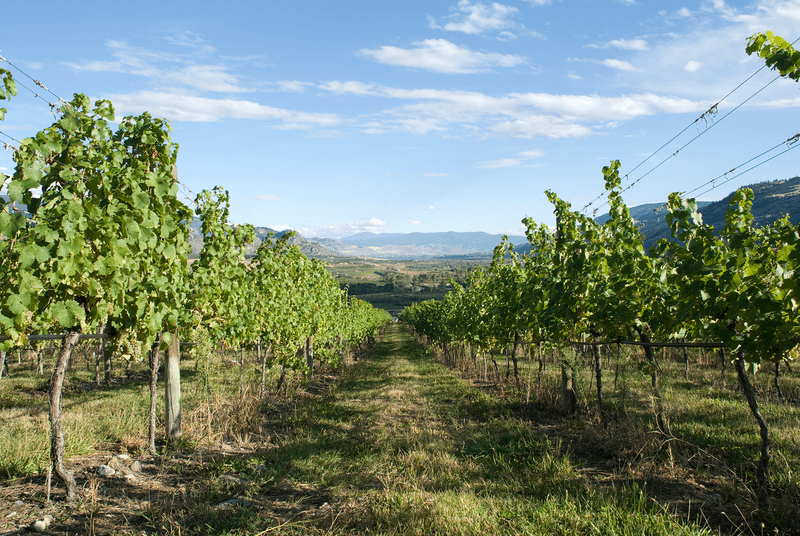 Vineyards at Inniskillin Okanagan
Sparkling

Fitzpatrick, Fitz Brut 2015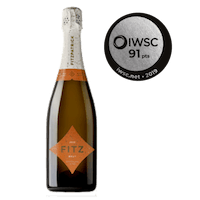 Okanagan Valley

This is a typical Champagne blend – 61% Chardonnay and 39% Pinot Noir – and made like a Champagne. Fine bread, silvery pale straw colour. A whiff of marzipan, grapefruit and cracker biscuit. Clean lovely freshness in the mouth, zesty, tangy mineral finish completes the tastes. 11.6%
Available in Canada: BC Liquor Stores, $34.99


White

Meyer Family Vineyards, Micro Cuvee Chardonnay, Old Main Road Vineyard 2016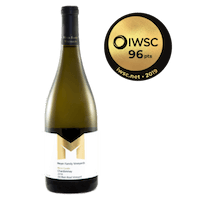 Okanagan Valley

This 100% Chardonnay has the reminiscence of lemon blossom, Bramley apple, chalk, butter and citrus drizzle. Very lively palate has layers of fruits and complex textures, with a beautiful citric/acidic tang. The wine takes hold of your taste buds and never seems to release. Very classical in style. 13.5%
50th Parallel Estate, Pinot Gris 2018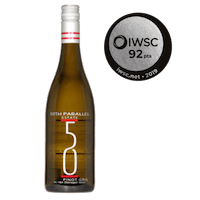 Okanagan Valley

This Pinot Gris is ripe and expressive on the nose, with ripe fruit and quince. It has a positive richness and a bit of residual sugar, but it is very well balanced, with a mineral, creamy mid-palate, a refreshing finish and great texture. 13.9%
Available in Canada: My Wine Canada, $28; Swirl Wine Store, $23.99


Andrew Peller Estates, Thirty Bench Small Lot Riesling, Steel Post Vineyard 2016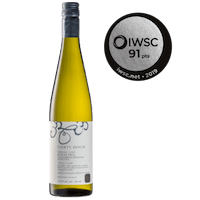 Niagara Peninsula

Apple blossom aromas, wet stone, lemons and a touch of petrol. A mineral element enters on the tongue, a light chalky texture. The fruit is ripe but in the green spectrum. A touch of sweetness and a very long promising finish. 11.3%
Available in Canada: Thirty Bench, $29.95


Hester Creek Estate, Semillon 2018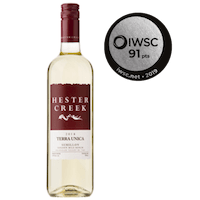 Okanagan Valley

Strong lemony aromas and fragrant with some orange zest and the typical Semillon beeswax intensity. The palate follows the nose: enticing ripe citrus fruit, with a long lemony, mineral finish. 13.2%
Available in Canada: Hester Creek, $19.99


Inniskillin Okanagan Vineyards Winery, Discovery Series Chenin Blanc 2017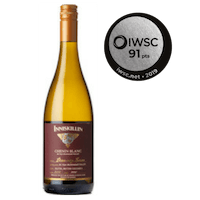 Okanagan Valley
Predominantly Chenin Blanc with a dash of Gewurztraminer. Bright aromas of crushed floury apples, pears, wet slate, with a lemony tang. Broad rich palate, the flavours are intense and mouthfilling, lovely fruitiness with a steely core of acidity. Some sweetness enters the fray and brings balance, but the finish is dry, mineral and long. 13%
Okanagan Valley

This blend of 67% Sauvignon Blanc and 33% of Semillon is packed with nettles and lemon peel aromas. The balanced crisp palate is crunchy and mouthwatering; great acidity and a fine, long finish. 13.3%
Hester Creek Estate, Pinot Blanc 2018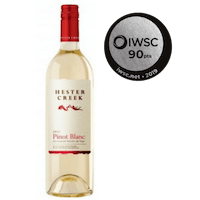 Okanagan Valley

100% Pinot Blanc displaying lightly fragrant Comice pear with a hint of spice and white mushroom. There is a lovely texture to this wine: not rich, but certainly well off. The acidity gives tension and brightens the finish. 13.2%
Available in Canada: BC Liquor Stores, $17.99


Red Rooster Winery, Rare Bird Series Viognier 2017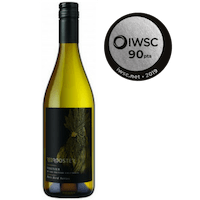 British Colombia

Made from 100% Viognier, green almonds, sweet candied ginger and plenty of spices with floral notes. Honey and all sorts of stone fruits dominate the palate, with enough citrus and acidity to balance this rich expression and deliver a long finish. 14.5%

Tasting room at Inniskillin Okanagan

Red

Mission Hill, Reserve Shiraz 2016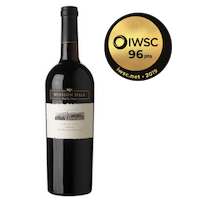 Okanagan Valley

By blending in 9% of white variety Viognier, the Shiraz pays specific homage to the great reds of Côte Rôtie. Very concentrated to start, with aromas of black fruits and peppercorns and a hint of smoke. Great structure, with fruit, spices and oak balancing each other. The alcohol is well managed, too. This is balanced and harmonious throughout, with an opulent, bright fruit profile and gentle but long finish. 14.8%
Available in Canada: BC Liquor Stores, $26.99


C.C. Jentsch Cellars, Small Lot Cabernet Sauvignon 2015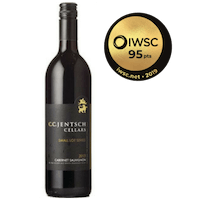 Okanagan Valley
Explosive dark fruit aromas burst from the glass with olives, liquorice, kirsch, tobacco leaf, mocha, vanilla and smoked meat. The palate is also full on, but also has elegance to go with the power. Uplifting tannins, impressive ripeness of spicy fruit. A beautifully made truly delicious wine. 14.6%
Available in Canada: CC Jentsch Cellars, $49.90


Okanagan Valley

A typical Bordeaux with 50% Merlot, 23% Cabernet Franc, 23% Cabernet Sauvignon and a dash of petit Verdot. There is an abundance of riches, with glorious black cherry, sugarplums, sandalwood, bitter chocolate, rosemary and mint, smoke, and savoury, earthy, mineral characters. The palate shows amazing complexity, with superbly integrated textures and flavours and fabulous cashmere oak tannins with fresh acidity darting through. Wonderful lingering length. Beautiful wine and fantastic sensitive winemaking. 14.5%
Available in Canada: Baseline Wine, $139.99 []; BC Liquor Stores, $149.99; Mission Hill Winery, $150


Black Sage Vineyards, Cabernet Franc 2016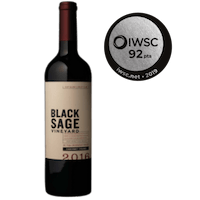 Okanagan Valley

Nose shows wonderful aromatics, with sweet redcurrant and blueberry fruit, plum and cassis graphite and spicy oak. Elegant smooth mouthfeel, crunchy fruits, nice supporting oak and quite svelte tannins. Balanced and beautiful, with a long classy finish. 14%
Available in Canada: Swirl Wine Store, $25.99; Great Estates Okanagan, $26.49; BC Liquor Stores, $26.49


C.C. Jentsch Cellars, Small Lot Malbec 2015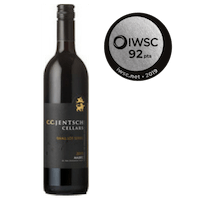 Okanagan Valley
Earthy, beetroot aromas with green herbs over dark fruits. The palate borders on over-ripeness but is concentrated and juicy characters bring freshness. The structure is fairly loose, the finish generous. 14.5%
Dark Horse Vineyard, Pinot Noir 2016
Okanagan Valley

Spicy bramble fruits and plums, smoky oak and wood spice. Sleek fresh palate, finely balanced. Oak nicely integrated, good typicity and a long mineral finish. 14%
Not available in the UK; widely available in the US


Sandbanks Winery, Sleeping Giant 2017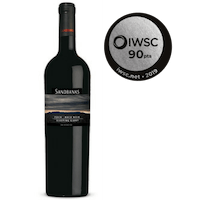 Ontario

A blend of two French hybrid grapes, Maréchal Foch and Baco Noir, that are performing very well in Canada. Ripe sweet plums, chocolate and vanilla nose. The palate has a nice integrated oak complement, luscious fruits, roasting nuts and kirsch. Easy-drinking, very appealing style. 12.5%
Jackson-Triggs Niagara Estate, Grand Reserve Merlot 2016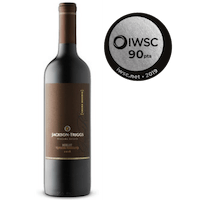 Ontario
Good intensity on the nose, smoky oak, excellent fruit concentration, plum, cassis and herbs with light spice. Still at an infantry but with time, it will knit together and will provide great pleasure. 13.5%
Not available in the UK

The IWSC 2019 is now OPEN - enter now to have your wines scored by our panel of experts. For more information or expert help, email info@iwsc.net.

Featured image: Inniskillin Okanagan.