Top 10 tequilas and mezcals for Cinco de Mayo
Spirit news
There are many ways to mark Cinco de Mayo, but not many people would choose to celebrate the victory of Mexican troops over the French in the 1862 Battle of Puebla by sitting at home.

In 2020, however, that is the reality – but there's one ingredient to this global fiesta that is still available: the national spirit of Mexico, the distilled fruit of the agave plant.

Tequila and mezcal have always been indispensible to Cinco de Mayo celebrations. Tequila is already massively popular: in the US the only drink that's growing faster is Irish whiskey. In 2018 it captured eight per cent of the US spirits market – that's around 167m litres, according to official records.

And if you're going to celebrate with this legendary spirit then it's important to know the difference between tequila and mezcal.

Mezcal production, with distillers producing small batches from many different varieties of the agave plant, is on a far more artisan level than tequila. While the vast majority of mezcals are produced from the espadin agave, there are dozens of permitted varieties – nobody seems to know quite how many, but most agree there are more than 30.

Now mezcals produced from such agaves as madrecuixe and tepeztate, and tobala, are becoming more visible, though still produced in tiny quantities.

Tequila, on the other hand, is produced only from the blue agave. Experts use a wine analogy to point out the difference: if tequila is chardonnay, mezcal is every other white grape variety.

While mezcal is on a steep upward trend, tequila remains hugely popular, especially for aged and wood-matured styles. At the entry level, tequila may be produced in industrial quantities – and be a staple of testosterone-heavy drinking sessions – but at the top end it is a highly sophisticated spirit.

We have chosen a selection of superb, award-winning bottles for you to celebrate Cinco de Mayo at home, staying safe, and looking forward to the day when you do it in proper style.
Lunazul Reposado Tequila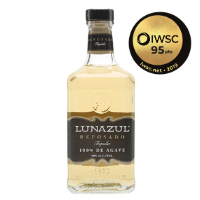 A wonderful textured and elegant tequila that has a complex mix of toasted oak, vanilla, green agave, honey and hints of white pepper and crème brulee. Multi layered and expressive with a superbly dry and fresh finish.
Where to buy: £28.58, Master of Malt


Mezcal Descartes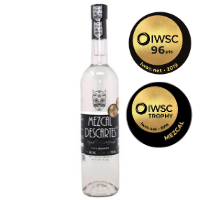 Smoky and highly aromatic with notes of cured or barbequed meat and a hint of lavender. Later, crisp green fruits appear. Smooth and elegant on the palate with green orchard fruits to the fore, backed up by hints of green olive and brine. Very approachable.
Where to buy: 650 MXN, Mezcal Descartes (only available in Mexico)


Sierra Milenario Tequila Fumado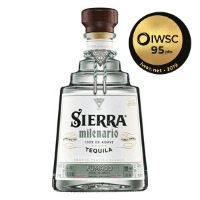 The nose is packed with aromas of sweet smoke and earthy spices. Full bodied with floral and savoury notes combining well - think of tobacco leaf and a hint of bitter chocolate. These are all accentuated by a robust smoked agave character and a hint of caramel. Long and intriguing finish.
Where to buy: £55.40, Master of Malt


Koch El Mezcal Espadin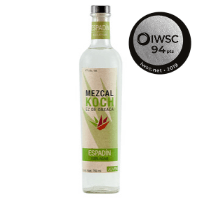 Intense and robust with a pronounced smokiness. Earthy, rich and full bodied on the palate with hints of leather, hickory and expressive sweet roasted and smoked vegetables. A long and smoky finish.
Where to buy: £39.95, Master of Malt


Expresiones Corazon Tequila BTD Old 22 Anejo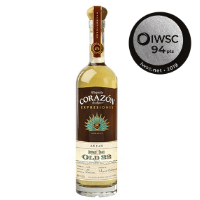 Wonderfully inviting nose. Sweet onto the palate with lovely balance of wood notes. Tequila present throughout into a hot, peppery finish. Complex but reveals spirit beneath.
Where to buy: $79.50, Bitters & Bottles


Terralta Tequila Blanco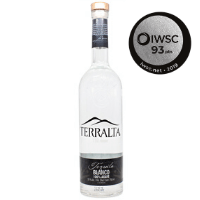 Vibrant nose with green fruit and woody baking spice aromas. Grassy and herbacious on the palate with notes of green tea and aloe vera and plenty of white pepper on the finish.
Where to buy: £41.83, Master of Malt


Lunazul Anejo Tequila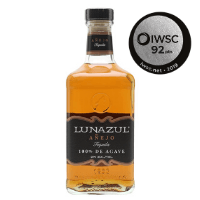 Rich and weighty on the palate with notes of toffee, caramel, white chocolate, agave and oak spices. The finish is long and expressive with lingering notes of coffee and chocolate orange.
Where to buy: £30.56, Master of Malt


Mezcal Vago Elote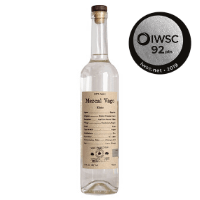 Expressive, pure and aromatic on the nose with hints of pine needles and dusty spices. Chewy and thick, almost oily, mouth feel that has a pleasant spicy and peppery heat. A long and expressive finish.
Where to buy: £64.95, The Whisky Exchange


Milagro Select Barrel Reserve Anejo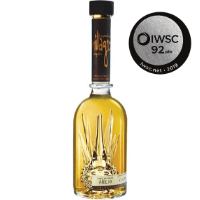 A multi layered and complex tequila with notes of toffee, butterscotch, crème brulee, sweet agave and vanilla. Very oaky with a late peppery heat. Elegant and balanced - great for sipping.
Where to buy: £74.95, Master of Malt


Sierra Tequila Silver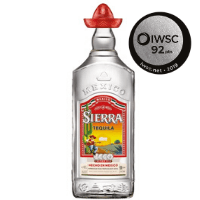 Strong agave aromas followed by a sweet and creamy palate that has green, grassy and vegetal notes backed up by earthy spices. Short, peppery finish with a hint of caramel.
Where to buy: £21.95, Master of Malt

First published 28 April 2018; updated 4 May 2020.