Sukhinder Singh: Outstanding Achievement in Scotch Whisky
IWSC News
The founder of The Whisky Exchange has enjoyed a three-decade career through which his unrivalled passion has spawned a business portfolio to match – across bricks-and-mortar stores, wholesale distribution, a bottling and product-creation arm, an online magazine and a distillery for own-label whiskies.
Where did your passion for whisky come from, and are you still as passionate now as when you first started?
After graduating from university, I helped develop and restructure my family's liquor business. Working in my parents' shop I always found single malt whisky the most interesting category. I was given a book called the Malt Whisky Almanac, written by Wallace Milroy, and this sparked the passion that I still possess today. In fact, I'm more passionate now than ever. Previously I was learning – now I'm sharing my knowledge.
What's been the key to the success of The Whisky Exchange?
Whether it's for Speciality Drinks, Elixir Distillers or Scotchwhisky.com, when looking at business I always do so as if I was a customer. My passion is split between how good the liquid is and the joy of rare old bottles. When I come across a whisky that I fall in love with, I try to buy it all so I can share it with my customers.
Would you consider yourself one of the world's leading authorities on whisky? And what does that mean to you, to be an expert?
Being an expert really comes down to how much knowledge you have. I have been in the drinks business my whole life and started collecting whisky 30 years ago.
All the people I admired and looked up to have now retired and are no longer in the business. It seems that I am one of the longest serving people in the whisky industry now. And being an avid collector, I have pretty much had every bottle through my hands or at least have knowledge of it. I have seen many fakes, and find it quite easy to spot one nowadays.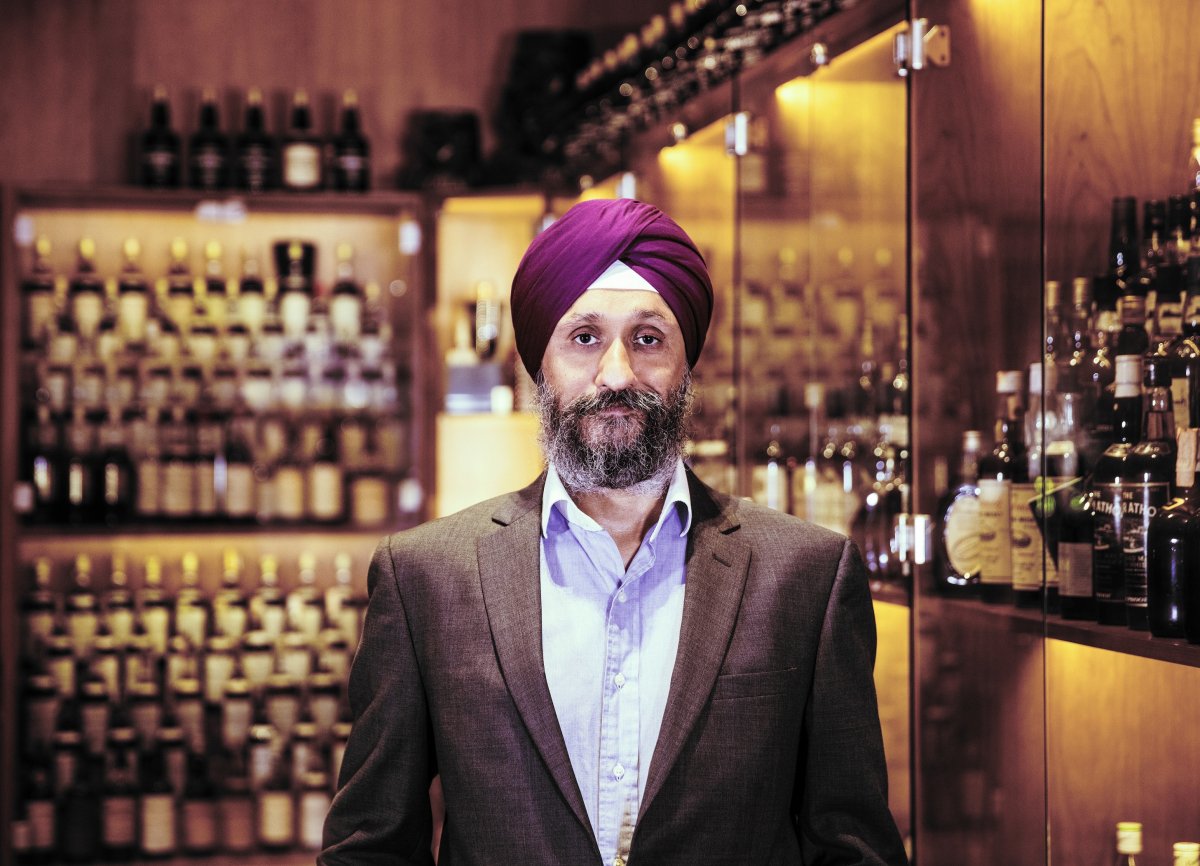 What do you like most about the whisky industry at the moment? What's exciting you?
I've seen the category grow from small, humble beginnings to something that's now in the press regularly. It's an amazing spirit that is living and breathing. It changes with every sip, at different times of day, with different seasons and with whom you drink it. It's always exciting to try new whiskies especially when you find something amazing.
Have you noticed any consumer trends towards a particular style of whisky?
As new people and new countries discover whisky, demand always increases – as is the case for long-aged whiskies. Japanese whiskey has opened the door for consumers willing to try whiskies from countries that you would never expect, such as Taiwan and Australia.
What advice would you give someone who wants to start collecting whisky?
Always start with the styles of whiskies you like to drink. Come up with a rationale for collecting, looking at the end goal and see if this is achievable. If not, then redefine your parameters for collecting to fit the amount of space you have and your budget.
You're starting a new distillery on Islay. How did that come about?
One side of our business is buying casks of whisky and bottling under our label. We've found it difficult to source good liquid over the last few years, so I decided we needed to own our supply. Hence the idea for the distillery.
How many bottles do you have in your own personal stock?
Around 12,000.
Sounds like you need to start drinking some… What bottle do you have open at the moment?
The trouble is, I'm always trying samples for selection. But yes, I love to have a dram or two regularly, too, just for pleasure. Currently I'm enjoying Redbreast 21-year-old, Ben Nevis 10-year-old, Michter's 10-Year-Old Single Barrel Rye, Bowmore 2002 and Glen Garioch 1975.

Read the full results magazine.