Club Oenologique: the most significant wine, spirit and lifestyle magazine in a decade
IWSC news
Club Oenologique, the most significant wine, spirit and lifestyle magazine in a decade, officially launches today. The luxury quarterly magazine's content covers wine and spirits, culinary, cultural, travel, fashion, design and architecture. The publication is developed by The Conversion Group, the people behind the International Wine & Spirit Competition.
Appealing to the collectors and lovers of the finest things in life, Club Oenologique's elite group of contributors, including both established and emerging wine writers, offers a broader and innovative perspective on their respective passions. The magazine provides insider knowledge, entertainment and education around fine wines and spirits, alongside a focus on curated experience-led luxury.
The first edition of Club Oenologique includes an exploration of Burgundy by Jasper Morris MW, a visit to the astonishing new Macallan distillery on Speyside, an interview with celebrated cinematographer and wine producer Michael Seresin, and a visit to the heart of French truffle country. There are also recommendations for 36 prestige cuvée and vintage Champagnes among other wine and spirit recommendations.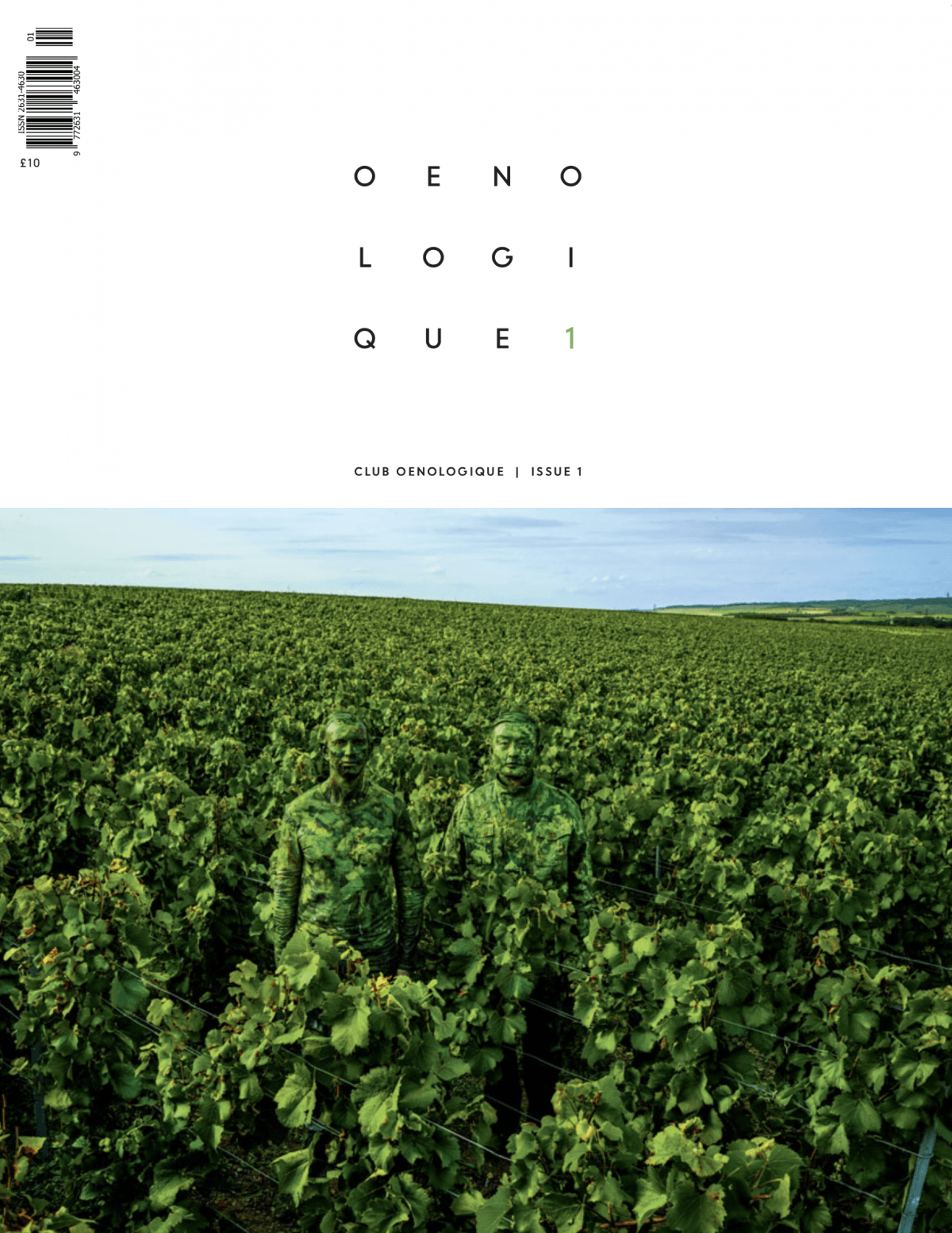 Club Oenologique's editorial team is headed up by Editor Adam Lechmere and Wine Director Christelle Guibert. Additional experts include Jasper Morris and Jane Anson, two of the most authoritative voices on Burgundy and Bordeaux respectively, as well as featured Champagne connoisseurs Essie Avellan, Peter Liem and Xavier Rousset, who are pre-eminent in their field. The magazine's photographers, including Tim Hall and Michel Joly, are also internationally recognised, meanwhile designer Rashna Mody Clark has decades of experience at the highest level of magazine design.
Club Oenologique is working alongside international luxury brands. Lifestyle articles – on butchery, recording on vinyl, salt, and urban art – are a vital part of the editorial mix and advertising in the launch issue reflects this: the back-cover ad is for ultra-exclusive Savoir beds; inside pages carry ads for Ettinger leather goods, the five-star Jefferson hotel in Washington DC, and Mayfair tailors alongside top Champagnes and whiskies.
As well as the magazine, Club Oenologique offers a calendar of exclusive experiences, including tastings, masterclasses, dinners and winery & distillery visits hosted by leading experts. With a very limited number of tickets, these events will offer rare access to inaccessible and difficult-to-find wines and spirits. The programme for 2019 will be posted on cluboenologique.com and announced in subsequent issues of the magazine.
The inaugural issue of the magazine was officially presented at the IWSC Annual Awards Banquet last night and draws on the IWSC's impressive heritage as the international benchmark for the finest wines and spirits. Part of a series of celebrations to mark the 50thanniversary of the competition, the magazine's title celebrates its history and origins by bringing back the IWSC's original name, a reference to oenology, the science and study of wine and winemaking.
Adam Lechmere, Editor of Club Oenologique and General Manager of the IWSC, said: "The launch of Club Oenologique is an important phase in the evolution of the IWSC, as we celebrate the finest wines and spirits in the world by writing about the lifestyle that surrounds them. A print publication was the natural way to properly reflect our subject matter. Sure, you can get beautiful images on a screen, but only with the printed page can you have a true emotional investment in the subject. We're aiming this magazine at people who love the sheer tactility of beautifully-produced artefacts, whether wine, whisky, architecture or urban art."
Allen Gibbons, Group CEO of the parent company of the IWSC, The Conversion Group, and IWSC Officer, said:"With the recent growth of the luxury sector and the trend towards 'premiumisation' in the wine industry – with an increasing number of consumers demanding fine wine alongside exclusive experiences – now is the perfect time to be launching this magazine. Club Oenologique appeals to a discerning and growing group who are bucking the general decline in consumer spending. The launch of the magazine represents the beginnings of a community, and we look forward to helping it thrive."
Club Oenologique is priced at £10 and is available at cluboenologique.com/subs