Taste IWSC winning wines at French Wine Discoveries
Wine news
Published in association with French Wine Discoveries
The UK market's definitive French wine tasting returns to central London next month, with more than 70 wine and spirit producers set to attend.
From boutique family estates to negociants and cooperatives, a huge variety of producers will be represented at French Wine Discoveries, a free trade event celebrating the diversity of French wine.
The tasting will be organised by region, with both classic and emerging regions represented, and wine suited to all trade sectors. Free masterclasses will also be held throughout the day.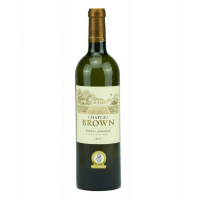 Ten medal-winning wines from the IWSC will be showcased on table 1 to some 300 trade visitors at the tasting, including Château Brown 2016 (pictured), winner of the Blended White Wine Trophy. Judges described the wine as "an absolute classic, with beautiful creamy, smoky notes, great length and balance."
The IWSC will also be exhibiting Champagne Pommery Cuvée Louise 2004, a 14-year-old wine created by the Champagne house as a tribute to French businesswoman Louise Pommery, who took over Pommery and dedicated it to Champagne production following her husband's death.

Alongside the tasting, the IWSC will be collecting samples for entry into the competition, and presenting a masterclass on unusual French grape varieties.
French Wine Discoveries will take place on 15 January 2019 at Grange Tower Bridge Hotel, from 10.00-18.30. Join the IWSC at table 1 to taste a selection of award-winning wines. Register here.