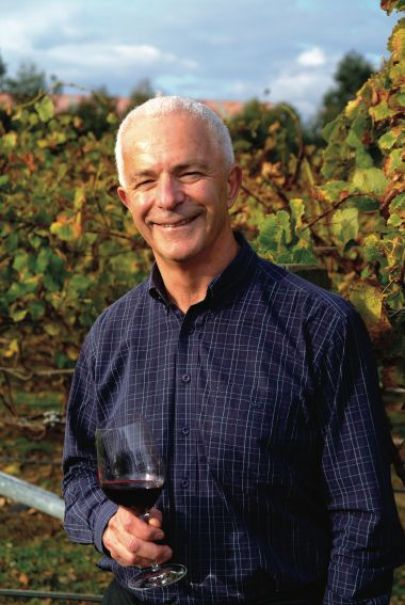 IWSC President 2019: Sir George Fistonich
Sir George Fistonich is founder and president of acclaimed New Zealand winery Villa Maria. Since quitting a life as a carpenter aged 21, Fistonich has gone on to celebrate more than five decades at the helm, winning countless local and international awards. In 2009 he received a knighthood for services to the New Zealand wine industry, the first of its kind.
Former Presidents listed below.
Past IWSC Presidents
| Year | Name | Company | Country |
| --- | --- | --- | --- |
| 2018 | Facundo Bacardí | Bacardí | USA |
| 2017 | Chris Blandy | Blandy's | Portugal |
| 2016 | Matteo Lunelli | Ferrari and the Lunelli Group | Italy |
| 2015 | Neil McGuigan | Australian Vintage | Australia |
| 2014 | Dr Laura Catena | Bodegas Catena Zapata | Argentina |
| 2013 | G. Garvin Brown IV | Brown-Forman Corporation | USA |
| 2012 | Mauricio Gonzalez Gordon | Gonzalez Byass S.A. | Spain |
| 2011 | Prince Robert of Luxembourg | Domaine Clarence Dillon | France |
| 2010 | Prinz Michael Zu Salm-Salm | Prinz Salm Dalberg'sches Weingut | Germany |
| 2009 | Sir Ian Good | The Edrington Group | United Kingdom |
| 2008 | Rafael Guilisasti | Viñedos Emiliana SA | Chile |
| 2007 | Gina Gallo | E&J Gallo Family Estate | USA |
| 2006 | Anthony Von Mandl | Mission Hill Family Estate Winery | Canada |
| 2005 | Wolf Blass | Wolf Blass Wines | Australia |
| 2004 | Paul Symington | Symington Family Estates | Portugal |
| 2003 | Claes Dahlbäck | Vin & Spirit | Sweden |
| 2002 | Dominique Hériard Dubreuil | Rémy-Cointreau | France |
| 2001 | Warren Winiarski | Stags Leap Wine Cellars | USA |
| 2000 | Baroness Philippine de Rothschild | Baron Philippe de Rothschild | France |
| 1999 | Miguel Torres | Miguel Torres | Spain |
| 1998 | Sir Anthony Greener | Diageo | United Kingdom |
| 1997 | Jean Hugel | Hugel et Fils | France |
| 1996 | Dr Anton Rupert  | Rembrandt Group | South Africa |
| 1995 | Marchese Leonardo de' Frescobaldi | Marchesi dé Frescobaldi | Italy |
| 1994 | Michael Jackaman | Allied Domecq | United Kingdom |
| 1993 | May de Lencquesaing | Château Pichon Longueville Comtesse de Lalande | France |
| 1992 | Chris Hancock Hon MW | Rosemount Estates | Australia |
| 1991 | Peter MF Sichel | H. Sichel Söhne | USA |
| 1990 | Robert Drouhin | Maison Joseph Drouhin | France |
| 1989 | José Ignacio Domecq  | Domecq | Spain |