Our People
The IWSC has people working for the Competition worldwide. These people help promote, run and regulate the Competition year round. Filter below to learn more about our people who make the Competition so special.
IWSC 2017 President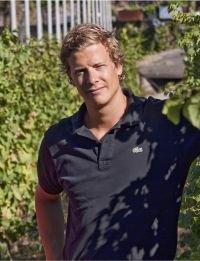 Chris Blandy
"Chris Blandy was born on the island of Madeira in 1979. As was the case with many English families living abroad, Chris studied in England from prep school up to university. After achieving a Bachelor of Arts degree in Spanish, Portuguese and Latin American Studies at the University of Newcastle upon Tyne, he joined the marketing department at the Symington Family Estate in Porto for a 2 year period, focusing on the Madeira wine business.
Chris then moved to Washington DC and worked at the Willard Inter Continental Hotel, ending his 2 year spell there as the hotel's diplomatic liaison manager, dealing with the visiting foreign dignitaries.
View President's full profile
Brand Ambassadors
IWSC Officers